Today's feel-good story will help you restore some faith in humanity. The phrase "Happy Birthday Sarah" trended on Twitter on Monday after a woman asked for kind wishes on her big day. Sarah Hammond tweeted on Sunday that she wasn't looking forward to her birthday since her parents wouldn't celebrate with her.
---
"It's my birthday tomorrow. I only have my daughter, my beautiful dad has passed & my mum has dementia & won't remember. I'm struggling tonight, not looking forward to the day. Kind wishes or a like would go a long way," she wrote.
The tweet received more than 15,000 likes and over 4,000 replies wishing Hammond a happy birthday. Within hours, "Happy Birthday Sarah" trended on the social media website due to the amount of well-wishes.
Penguins!
It's honestly adorable.
Accounts celebrating Hammond's birthday included those of actress Sally Phillips and journalist Owen Jones.
Responding to the outpouring of comments, Hammond said, "I'm taking tomorrow off work. Joking, I only started last week. But I will be taking time out to thank everyone who's messaged me, some have brought a tear to my eye, many have made me smile. My spirit is already lifted."
We hope Sarah has a happy birthday!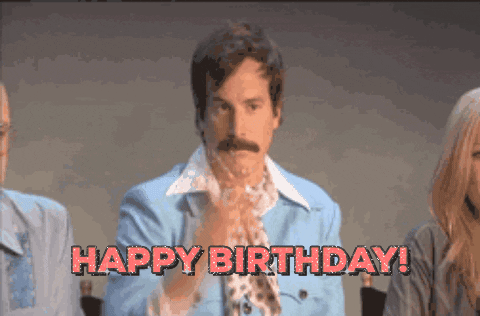 Giphy