For one young woman and her friend, the fun of gallivanting in Cambodia for a couple weeks came to a screeching halt upon trying to return to the UK.
The ordeal began when they did some heavy drinking on the way home to close the trip with a bang.
---
A 14-hour flight with a massive hangover would be a bad enough return to reality. These two, however, endured an added bonus: full on in-flight Coronavirus quarantine protocol.
Note: this is not a recommended method to ensure extra leg room.
The return trip nightmare all began when 26-year-old Julia Walentin spent over two weeks traveling around Cambodia with a friend, The Sunreports. Before arriving home to London's Heathrow Airport, Julia and her pal had a long layover in Singapore.
As many before them have dealt with a long layover, they got completely bombed.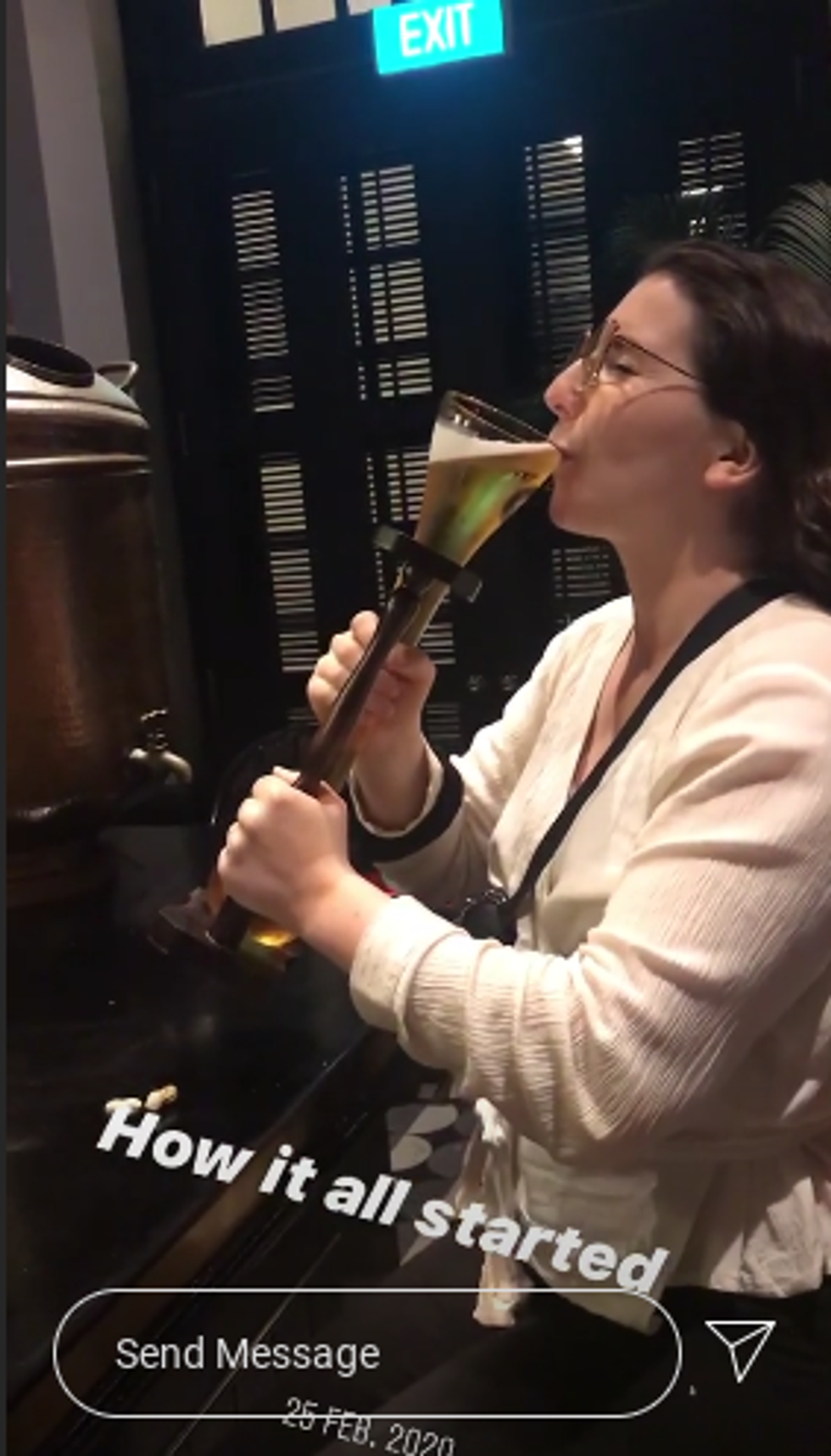 @walentinjulia/Instagram
The next morning, Walentin told The Sun, the hungover pair was still feeling some liquid courage and malaise.

Walentin filled The Sun in on the seat upgrade ruse that completely backfired.
"I had been throwing up in the hotel because I hadn't eaten and just had way too much [to drink]."
"We had to be at the airport at 6am, so we both had hardly any sleep and I felt so hungover. Just travelling to the airport was bad enough."
"I asked a steward if they had any [headache medicine] and maybe somewhere to lie down, thinking they might put me in business class."
That is not the way that went down.

Walentin quickly noticed a complete escalation. The crew kicked things into Coronavirus response overdrive because she failed to disclose her binge drinking in Singapore as the cause of her illness until after they responded to a passenger complaining of COVID-19 symptoms.
For all the crew knew, they could've had a live one and it was go-time.
"I tried to explain that I was just tired and hungover but they moved everyone on my row away and made me lie down."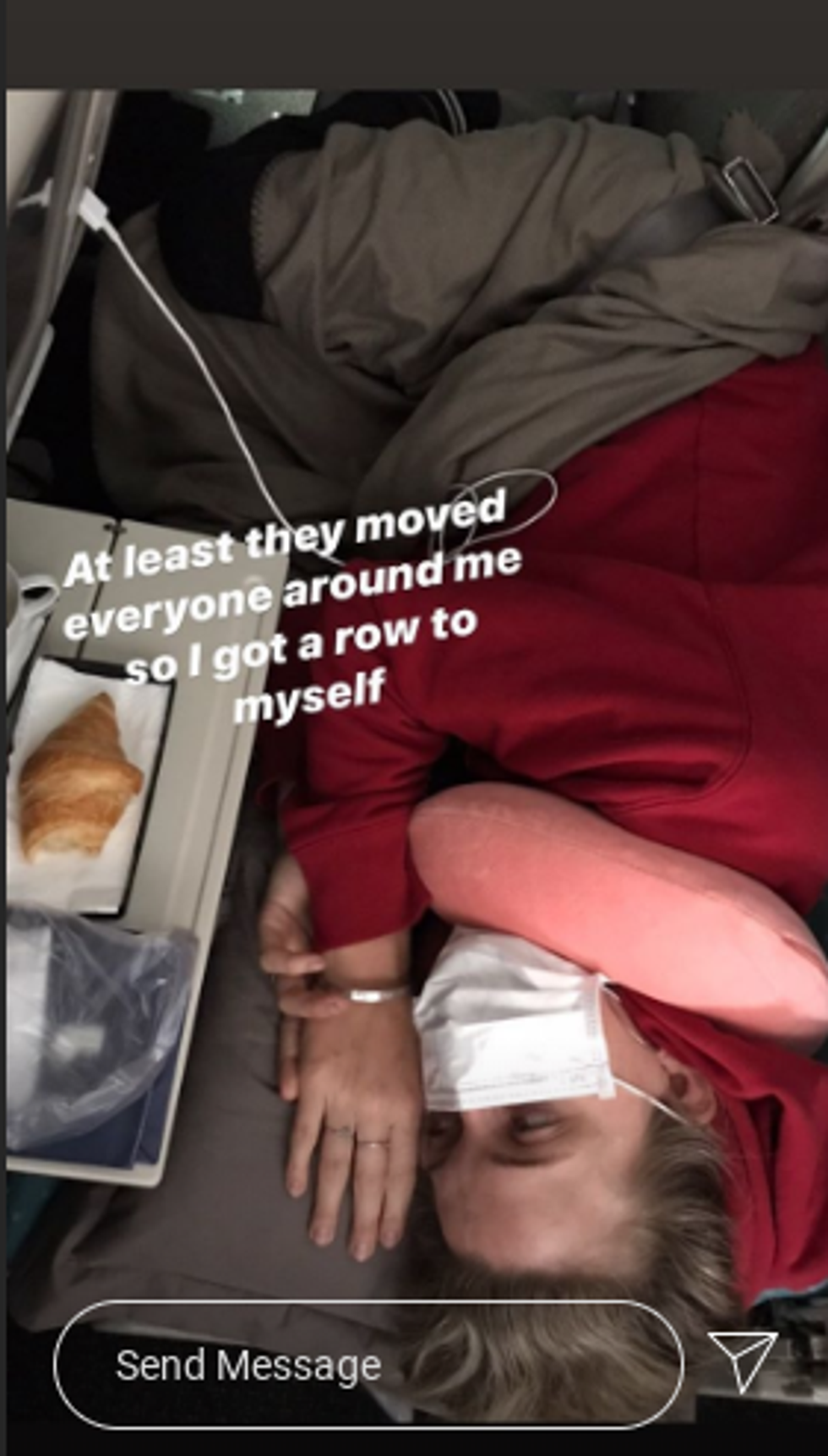 @walentinjulia/Instagram
"They also asked me to put a mask on and started taking my temperature but the readings were really up and down."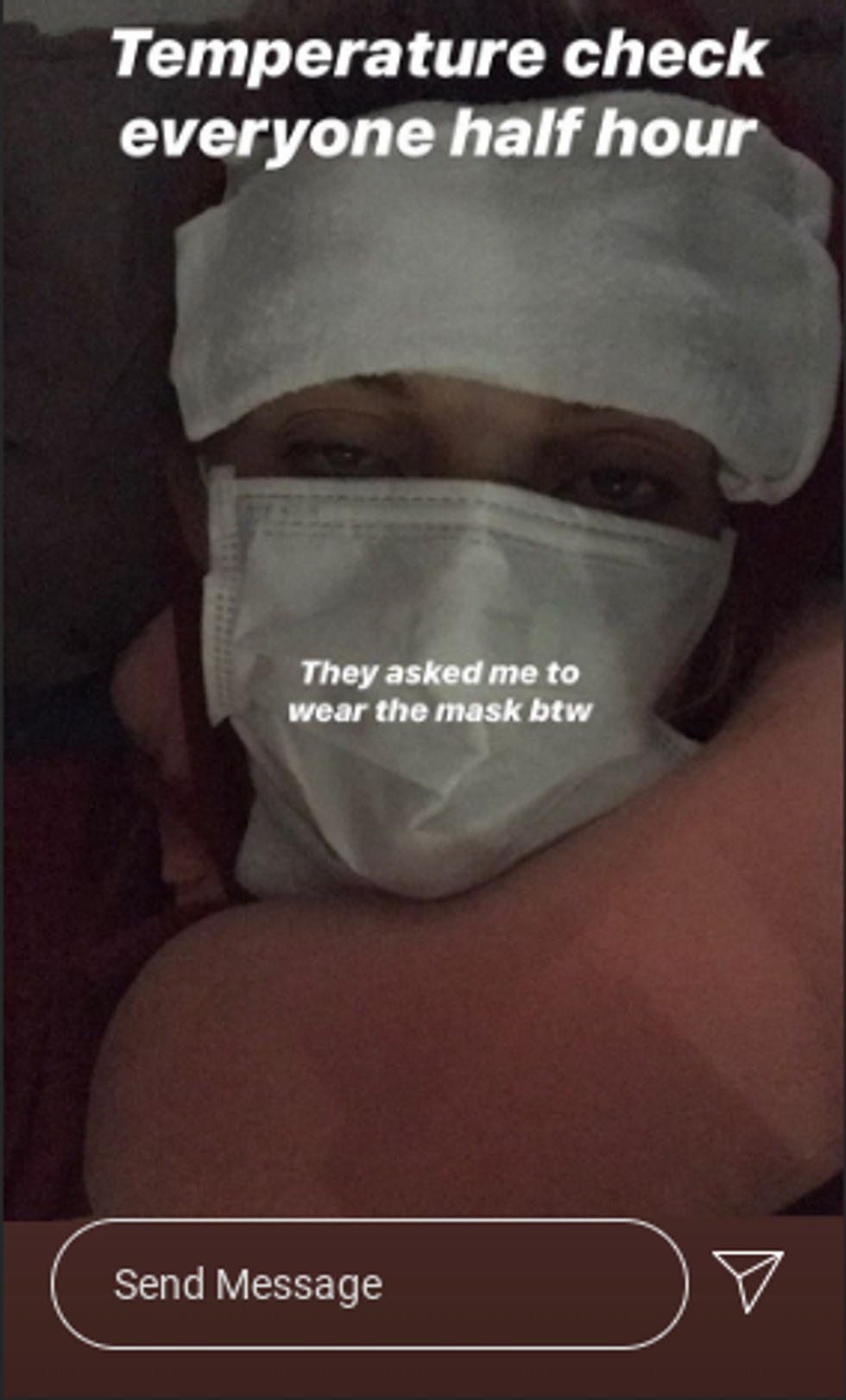 @walentinjulia/Instagram
Walentin finally had some room to stretch out.
Though it was the most uncomfortable version of leisure.

"It was horrendous on a 14-hour flight. It felt more like 40."
"People were putting on double masks around me because they thought I had Coronavirus."
Every passenger on the flight was asked to complete a health survey that asked about origin, address, and symptoms.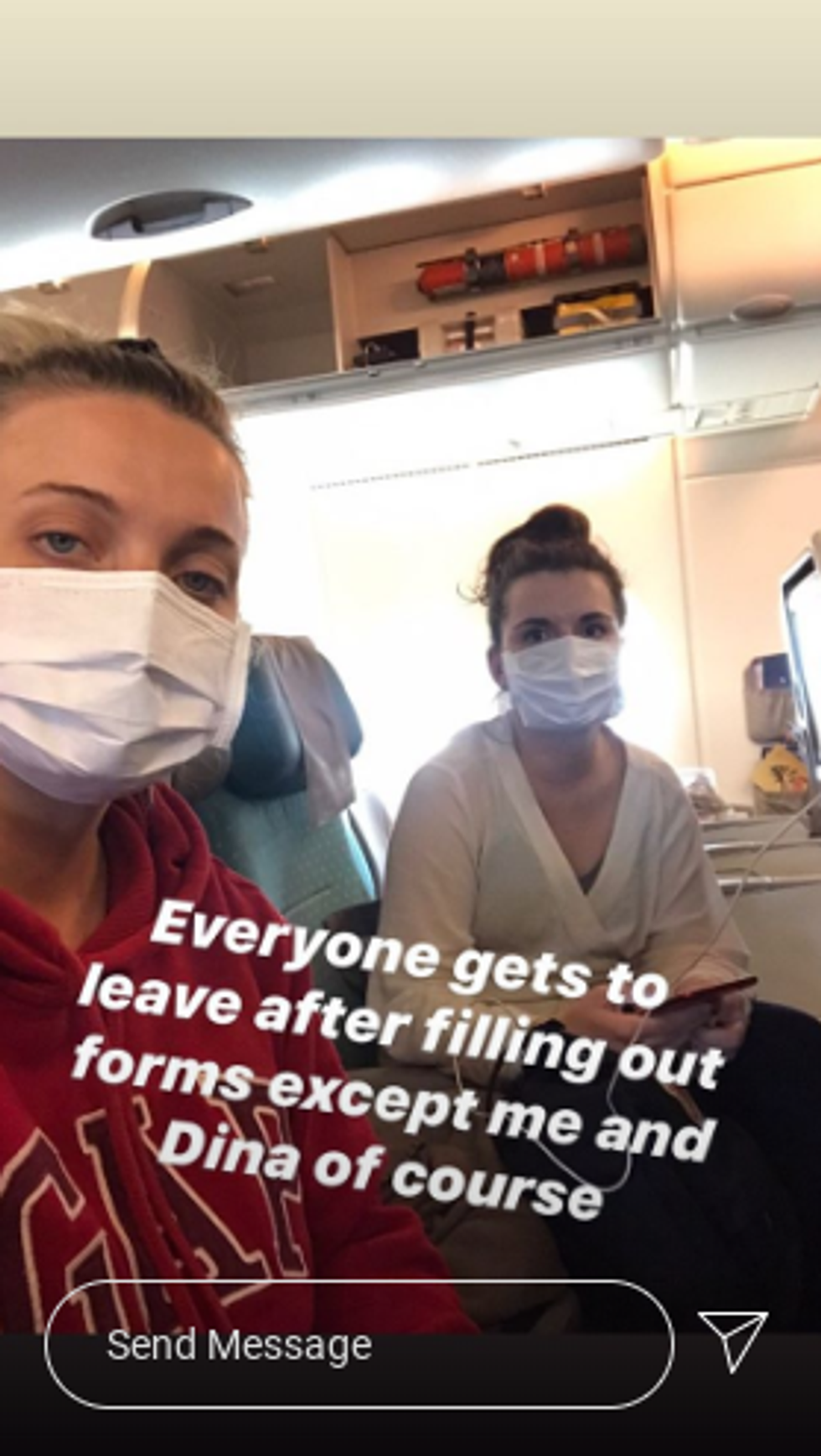 @walentinjulia/Instagram
And the ordeal continued once they touched down. In fact, it ramped up.

After everyone left the plane ahead of them, Walentin and her friend were greeted by doctors and firefighters.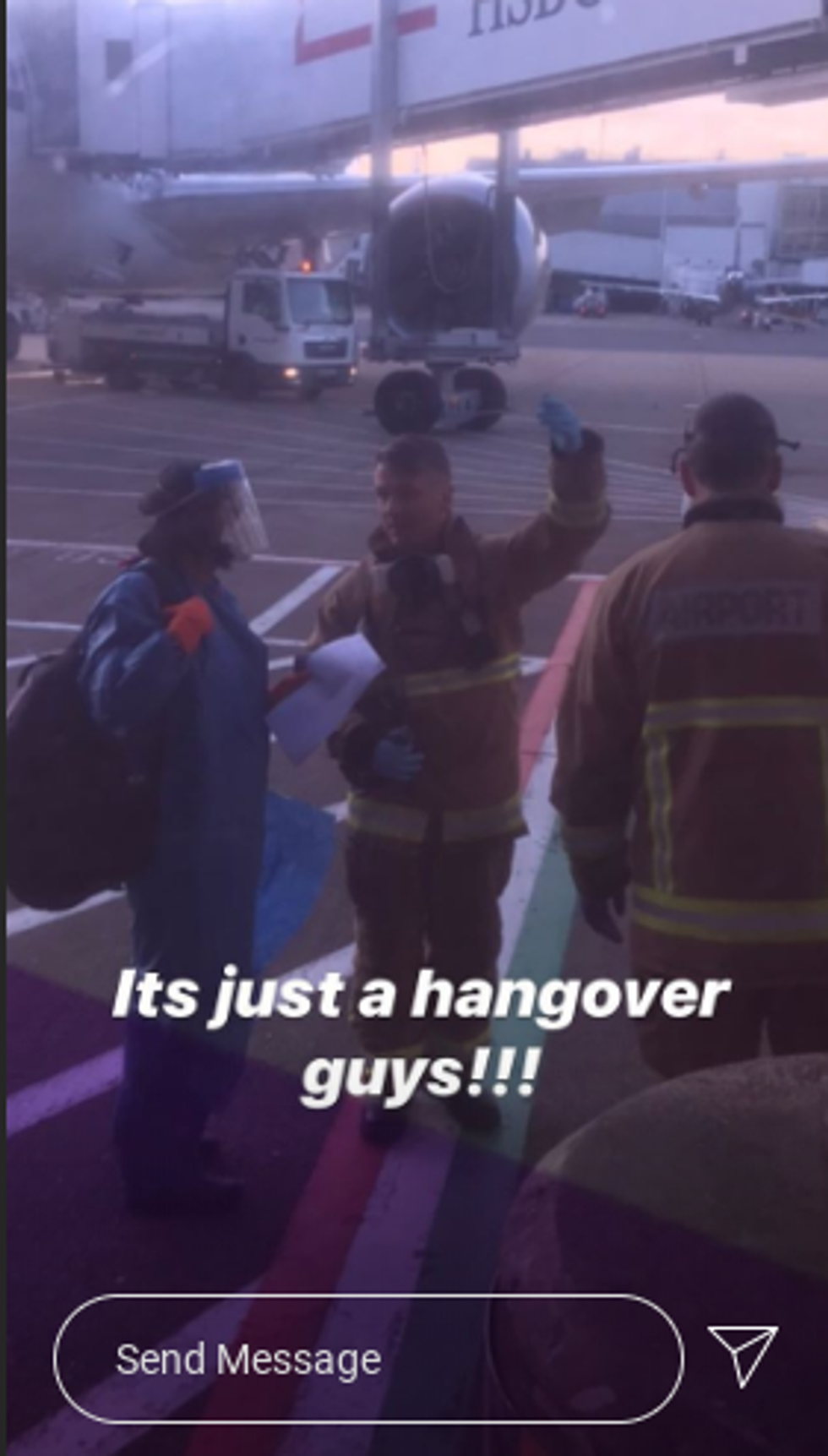 @walentinjulia/Instagram
They were escorted to a secret hotel to be quarantined for 14 days.

"They took us to a place near the airport that looked like it was under construction with scaffolding on the outside."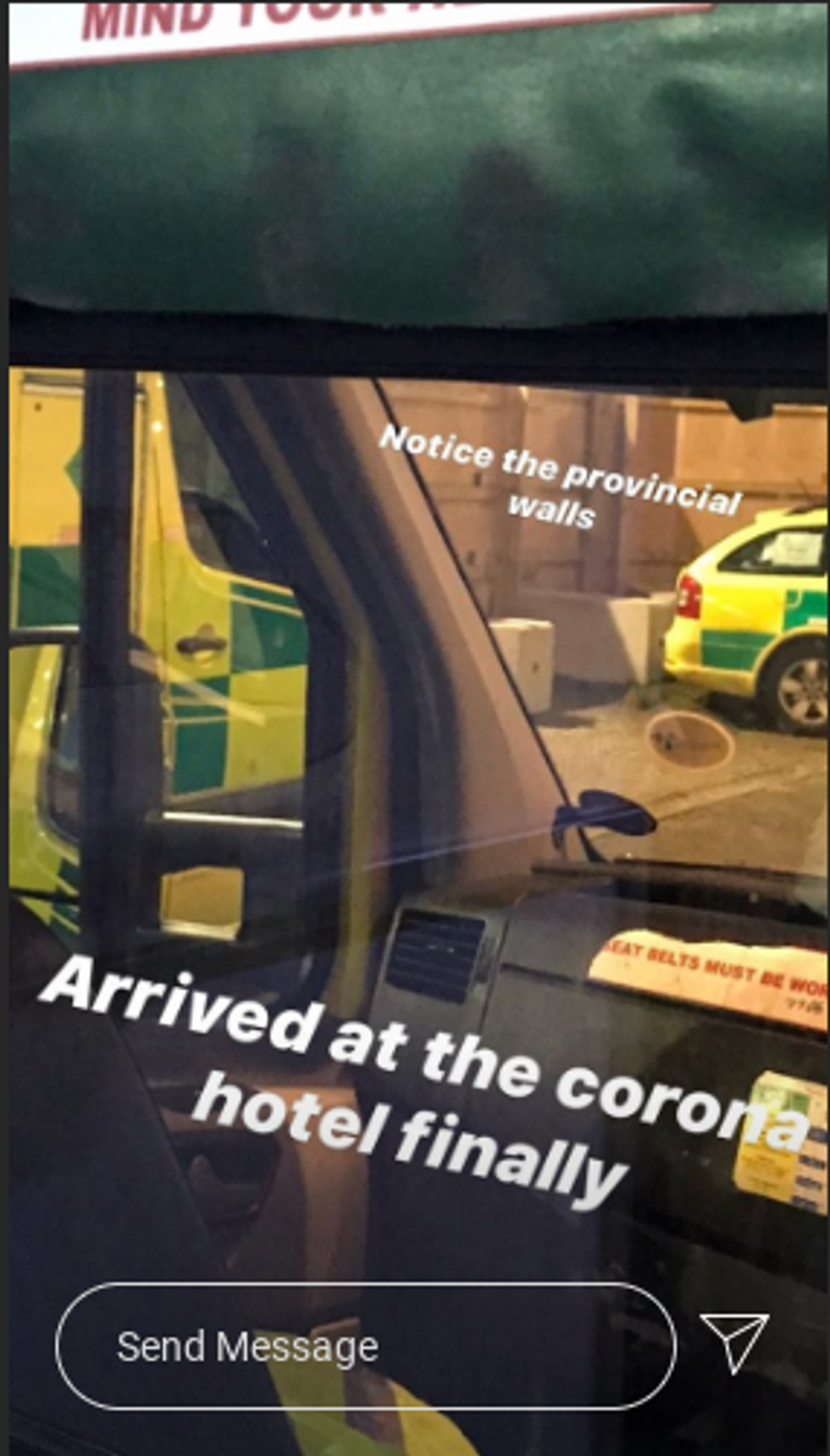 @walentinjulia/Instagram
"We were told not to open our blinds and not to tell our family and friends too much. Just to say that we were fine and would be home soon."
Then, Walentin told The Sun, things got surreal.
"We ordered room service, with Corona to drink. They said they would knock three times and we had to wait for one minute before opening the door."
"It was like a ghost town in there and all the medics were wearing spacesuits."
"We felt like we were in 'The Walking Dead'."
Compromises were made, however. The two young women managed to negotiate their way out of quarantine before the planned 14 days.
The liberty wasn't without its caveats. They had to promise to self-isolate at home and be extra careful around contact with other humans.
"Doctors told us to keep the windows open as my boyfriend drove us home and if I wanted to hug him to hold my breath."
The two were tested for the virus and still await the results.