Candice Keller is a Republican legislator in the Ohio House of Representatives who decided to run for the 2020 state senate seat in her district.
Even before her senate campaign, Keller was no stranger to the spotlight.
---
In 2017 she appeared on a White supremacist's radio show. In 2018 she called survivors of the Parkland school shooting "Dorito-eating video gamers." She also routinely compared Planned Parenthood to Germany's Nazi Party.
In 2019, she proposed legislation to ban and criminalize abortion in Ohio as well as requiring doctors to perform "reimplantation" of all ectopic pregnancies. The procedure Keller mandated doctors perform didn't exist, had never been successfully performed and wasn't possible with current medical technology.
When confronted with that reality, Keller and her supporters suggested doctors had just never tried it.
Keller was later investigated for potentially violating ethics rules by sponsoring the bill. It was revealed the bill would directly benefit an anti-abortion health center Keller ran in Southwest Ohio.
It wasn't the only time Keller would publicly display her ignorance of facts in 2019. She also posted the "real reason" for mass shootings on her public Facebook page shortly after a total of 29 people were murdered during a White nationalist hate crime in El Paso, Texas and a second mass shooting in her own home state of Ohio in the city of Dayton.
Completely ignoring the fact the overwhelming majority of mass shootings are perpetrated by White, heterosexual males from Christian backgrounds, Keller—like televangelists before her—decided to blame LGBTQ equality, religious freedom, Democrats and lack of respect for gun rights, among other things.
In a Facebook post she deleted soon after receiving overwhelming backlash from even members of her own party, Keller wrote:
"After every mass shooting, the liberals start the blame game. Why not place the blame where it belongs?"
She went on to cite a laundry list of people to blame that did not include heavily armed White nationalists like the man who killed 22 people in El Paso.
What she did include were things like:
~ "breakdown of the traditional American family (thank you, transgender, homosexual marriage, and drag queen advocates)"
~ "fatherlessness"
~ "violent video games"
~ "open borders"
~ "recreational marijuana"
~ "Obama"
~ "athletes who hate our flag and National Anthem"
~ "the Dem[ocratic] Congress"
You can see Keller's full litany of blame gaming here: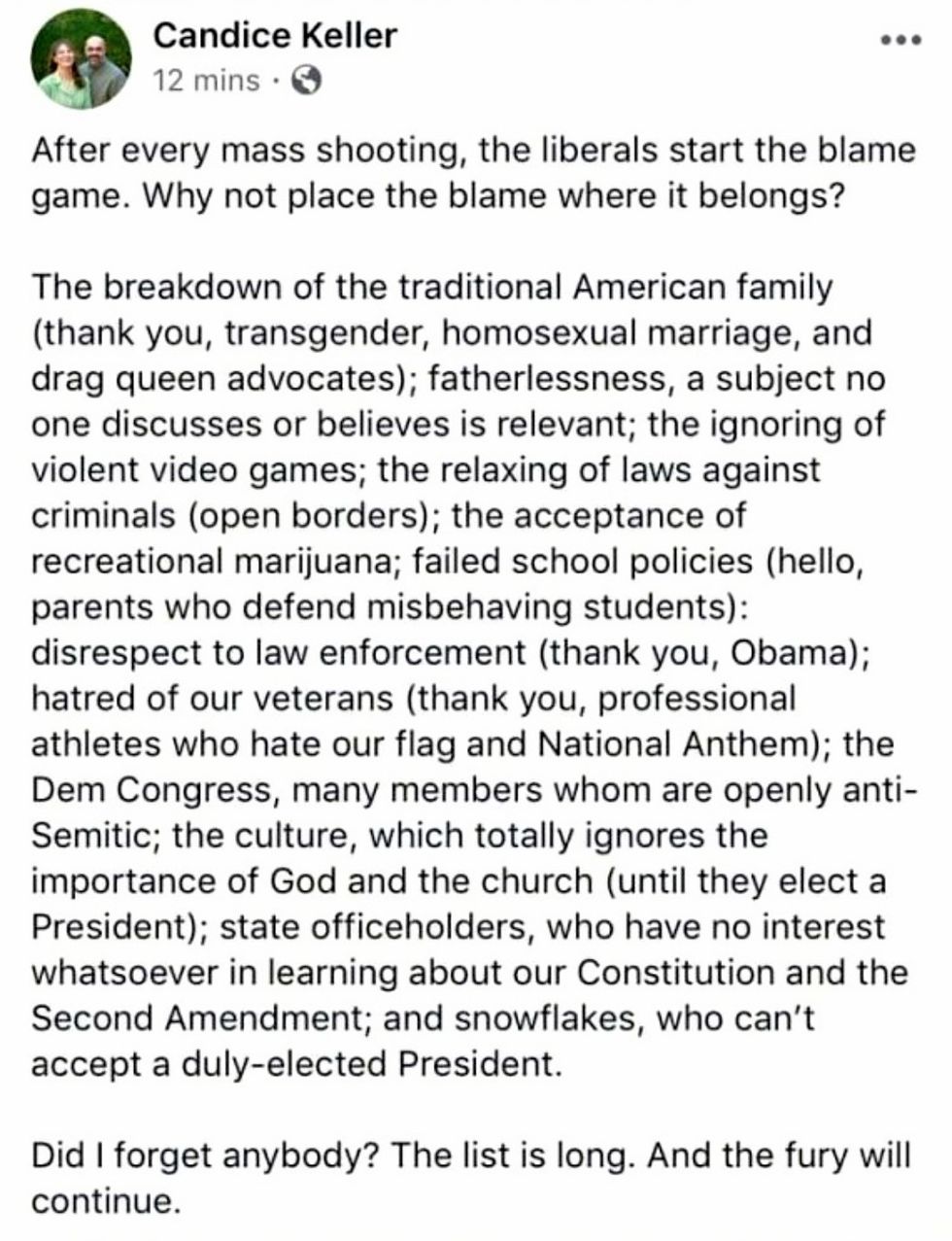 Candice Keller/Facebook
Keller was asked by the Ohio GOP to drop out of the state senate race but refused.
Ohio Republican Chairwoman Jane Timkin said at the time:
"Candice Keller's Facebook post was shocking and utterly unjustifiable."
"Our nation is reeling from these senseless acts of violence and public servants should be working to bring our communities together, not promoting divisiveness. I am calling on Candice Keller to resign."
Keller responded:
"Establishment moderates have never been fans of mine because I ran against their endorsement and won. As the only conservative in this race, I will be taking my Senate campaign to the voters to decide."
In the recent Ohio Republican primary, voters did decide.
They said, "No thanks" to Keller and yes to her opponent George Lang.
Keller loses not only her state senate bid, but also her seat in the Ohio House of Representatives.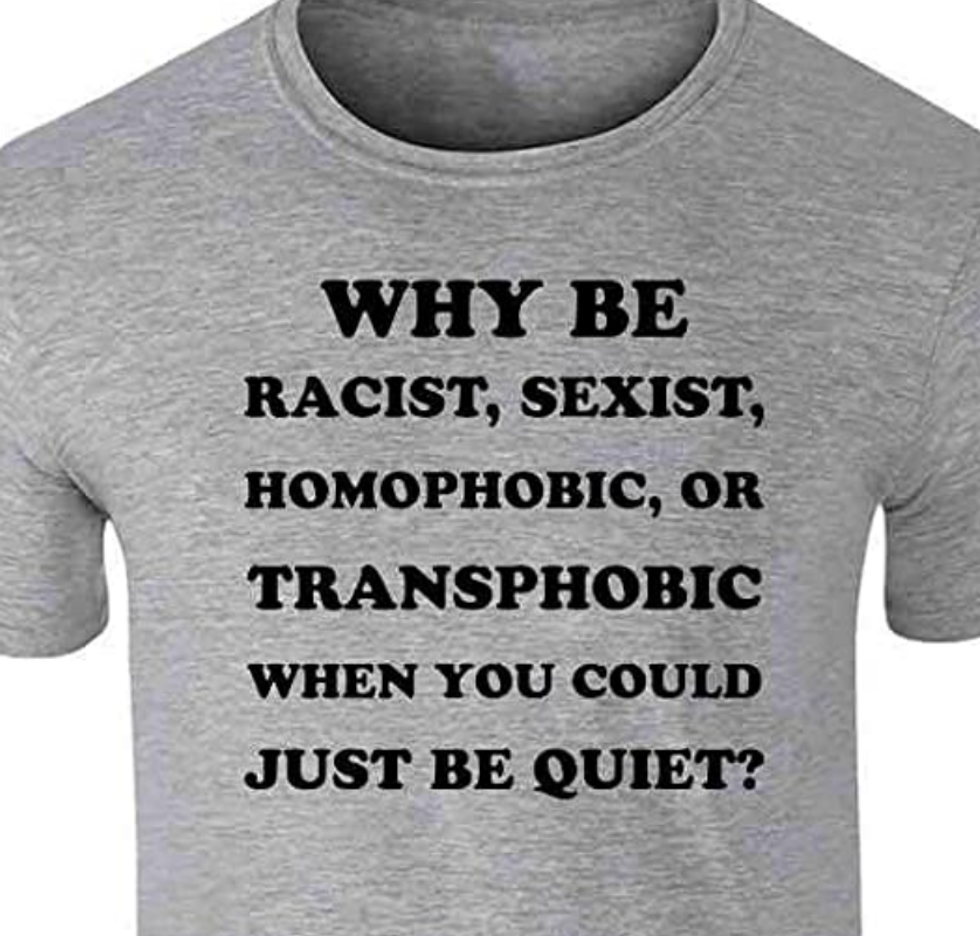 Amazon