After Nuremberg, Germany picked mixed race teen Benigna Munsi as Christ Child for its famous Christmas market, the far-right White nationalist Alternative für Deutschland (AfD) political party couldn't contain their racism.
---
Others hailed the choice of 17 year-old Benigna Munsi—whose father is of Indian descent and whose mother is of Caucasian German descent—as the first POC teen to play the role of Christkind at its famous Christmas market as a sign of progress and inclusion for mixed race and non-White Germans.
But Germany's far-right AfD party disagreed.

The anti-immigration, White nationalist party called the choice another sign of impending "White genocide."
In a since deleted Facebook post, the political party stated—among other comments about Munsi's nose and overall appearance:

"Nuremberg has a new Christ Child. One day, we're going to go the way of the Indians (Native Americans)."
After backlash from local and state politicians, the post was removed.
At a press conference Sunday, Nuremberg Mayor Ulrich Maly called out the party for "openly racist" remarks.

"You would laugh about it if you didn't know these guys are serious, but you could cry about this level of misanthropy."
Premier Markus Söder of Bavaria—the state where Nuremberg is located—said the AfD's "rabble-rousing" comments wouldn't be tolerated. Bavarian Interior Minister Joachim Herrmann characterized the remarks as "the malicious grimace of racism."

Nuremberg's Christmas market began in 1530. It draws about 2 million visitors every winter. Each year, organizers choose a local young person for the role of the Christkind or "Christ Child."
The honorary role of Christkind includes formally opening the market on Nov. 29, performing ambassador duties at events in hospitals, schools, and nursing homes throughout the season and being the public face for the market.
As with most racist content posted on social media by organizations, AfD is blaming an unnamed low-level social media editor who has since resigned according to their official statement. Christina Specht, the party's local head, claimed the comment did not reflect the party's values.

People familiar with AfD's stated mission, objectives and political history disagreed.
The comments seemed perfectly on brand.

A replacement post congratulating Munsi was subsequently added to the AfD's Facebook page where their members and supporters were able to show how not a reflection the original comment was.
Local high school student Munsi told reporters Sunday she was heartened by the outpouring of support she received in response to the AfD's racist comments regarding her appearance and fitness to be the Christkind.

"I am surprised by the positive responses I have received. They say, 'Cheer up, not all people are so negative—we're behind you.' I was very happy about that."
People had some bad news for AfD about the ethnicity and skin color of a 1st century Middle Eastern Jew.
Twitter user Irina (@Wer_ko_der_ko) gave an excellent run down on the history of the Christkind tradition.
Congratulations Benigna Munsi!

May your time as the Christkind be as lovely as you.
Another popular German tradition are the carved wooden Weihnachtspyramide or referred to as Christmas pyramids in English. Once candles are lit, the scenes turn.
This single layer Weihnachtspyramide is available here.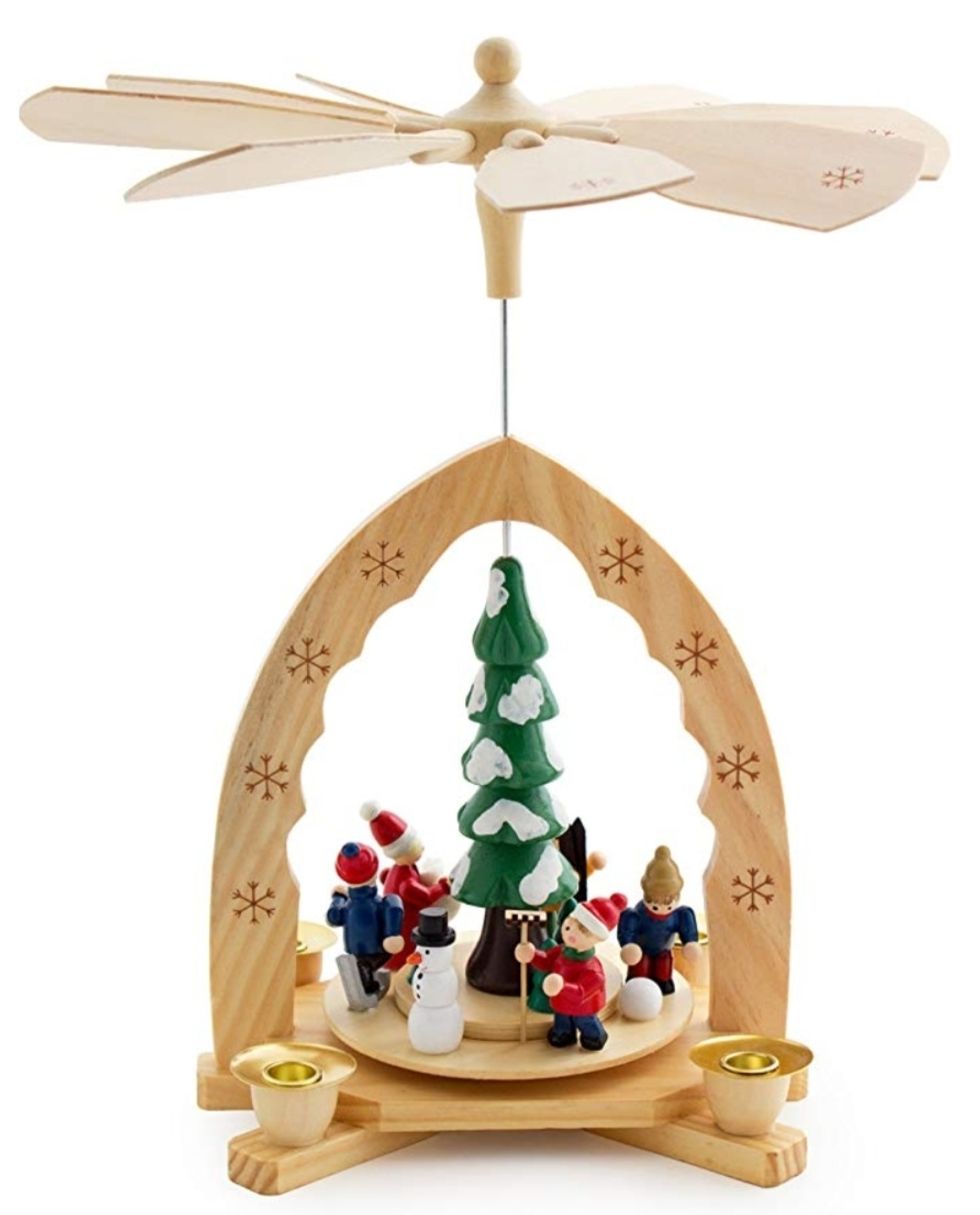 Amazon
More elaborate 3-tier Weihnachtspyramide are also available here.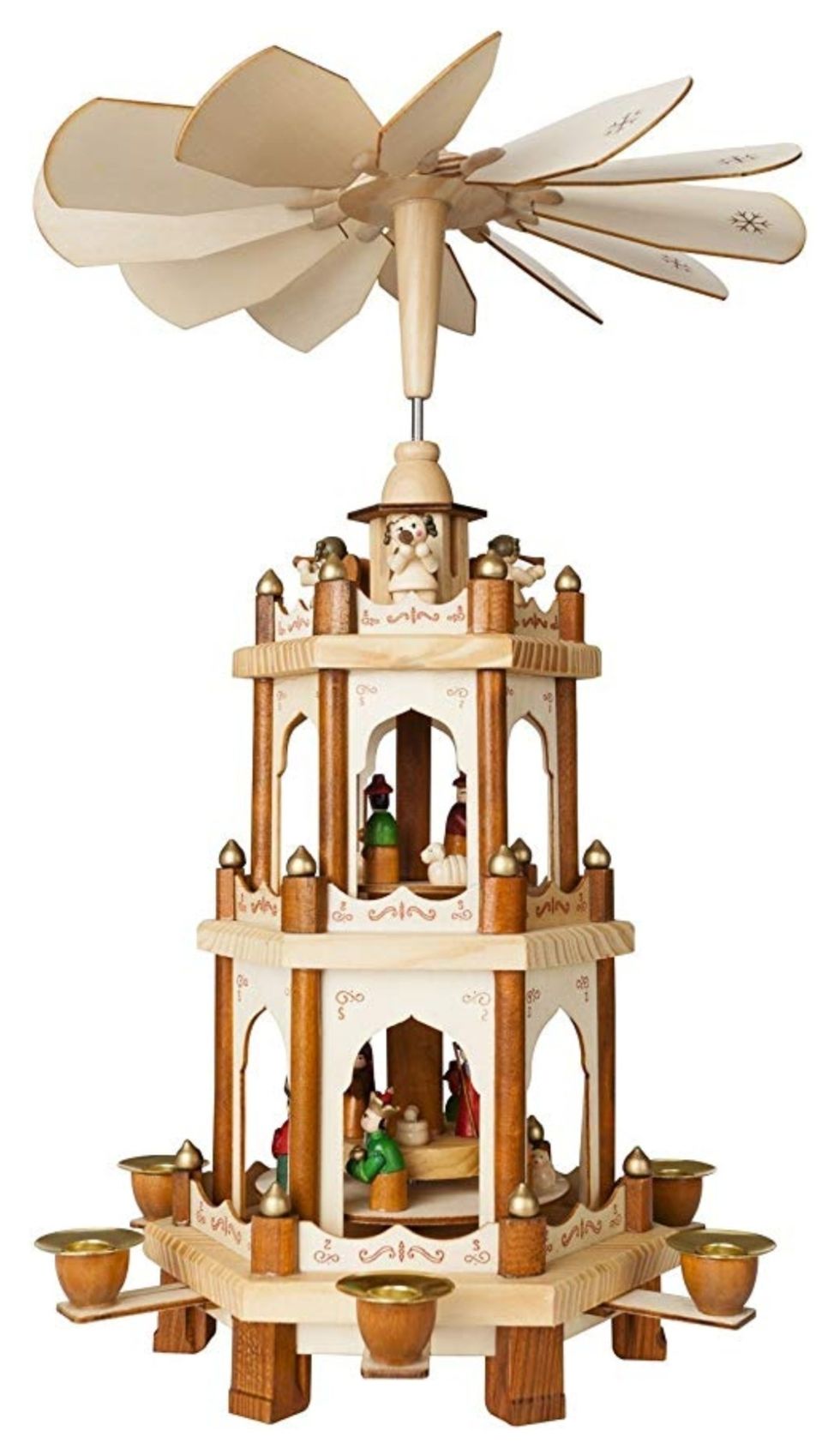 Amazon