When he saw an SUV driving erratically and breaking several rules of the road, a Utah Highway Patrol officer pulled the vehicle over.
The offender was a rather difficult person to write up a ticket for though.
---
When a police officer pulls a car over, they have no idea what is waiting for them behind that driver side door.
For one Utah Highway Patrol trooper it was a big—but funny—surprise. A five-year-old boy was driving on his way to another state to purchase a Lamborghini.
The child had driven his parents' car from his home to the highway. Luckily he didn't get far.
In the trooper's vehicle dash cam, the entire ordeal was captured.
UHP Trooper stops a 5 yr old child driving on the interstate 5/4/2020youtu.be
The video shows that it was clear something was awry in that SUV.

First, the vehicle can be seen changing speeds, switching lanes without using any turn signals, and riding in between lanes.
Then, when the trooper flicks on the siren, the SUV pulls over to the side of the road and repeatedly pumps the brakes, until simply keeping them on. Neglecting to put the vehicle in park seems a bold move.
Eventually, the officer opens the car door himself, leans his entire body in and the car is finally put in park.
The trooper's overheard conversation with the driver quickly puts things into focus.
"How old are you? You're five years old. Wow....Okay."

"Where did you learn how to drive a car? Where did you get this car?"
"Where were you going? California, wow!"
In a light-hearted tweet, the Utah Highway Patrol described the boy's shortsighted plan.
Nick Street, a Lieutenant with the Utah Highway Patrol, shared some additional details with BuzzFeed News. The trooper reported that the boy was driving at about 37 mph, far less than the 70 mph speed limit on that highway.
Street went on to share that the initial tweet was incorrect. The boy's parents were in fact at work when it all took place. He was home with his sister, who was babysitting. The boy capitalized on the reduced supervision to make his move.
Twitter, knowing the kid was alright in the end, threw its full support behind his problem-solving spirit.
Some struggled to believe he was indeed five years old, as he claimed.
What is indisputable is that the boy is indeed a child and FAR beneath the legal age to drive. It goes to show how far dreams can take even the youngest among us.
A few miles from home, to a loud, sunny highway where it all comes crashing down.
While he can't get the real thing, this Officially Licensed RC Lamborghini Veneno Sport Racing Car is available here.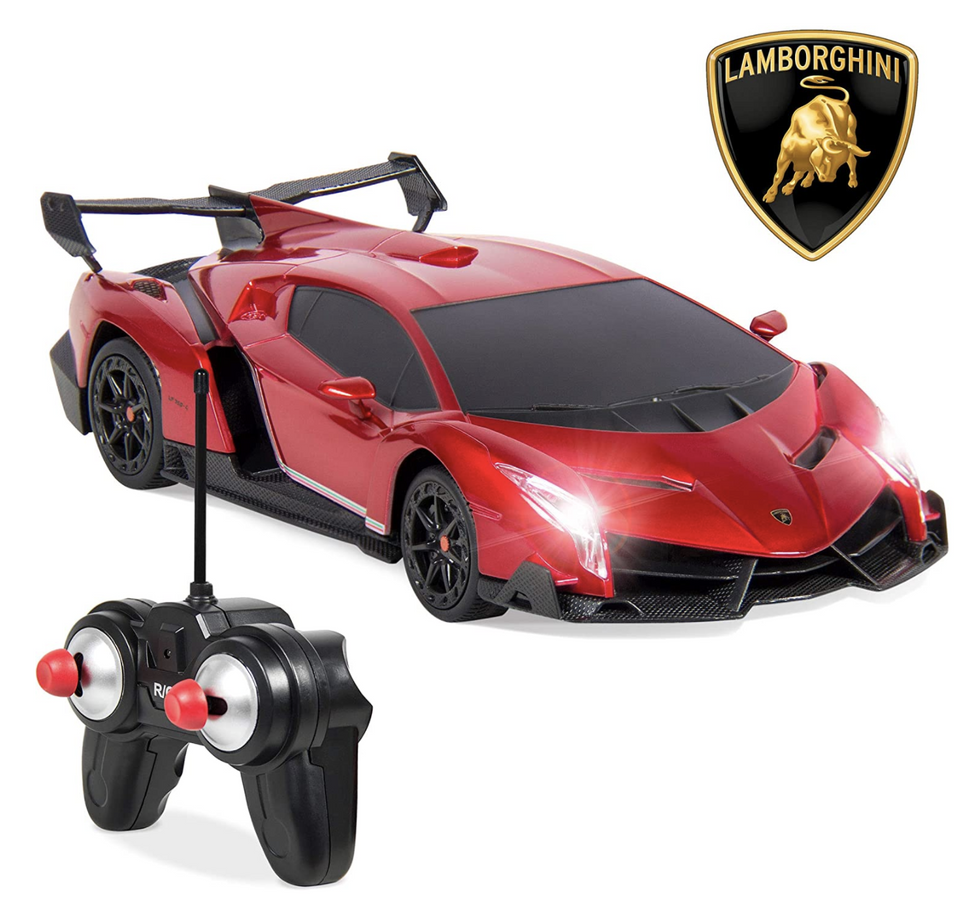 Amazon