This weekend, most Americans were busy stuffing ourselves full of turkey and mashed potatoes until our bellies protruded like Santa Claus, as per tradition.
Actor Elliot Page was emphatically not among them, if a recent Instagram post is any indication.
The actor took to the platform to post a shirtless thirst trap over the weekend that had people giving thanks for the star's flat and muscular mid-section, six-pack abs and all.
Our collective bellies may have been full of stuffing and wine, but that was no match for Page's toned physique—hunger may have been impossible, but the thirst was real.
See Page's post below.
In the immortal words of Cardi B, "hai daddy!"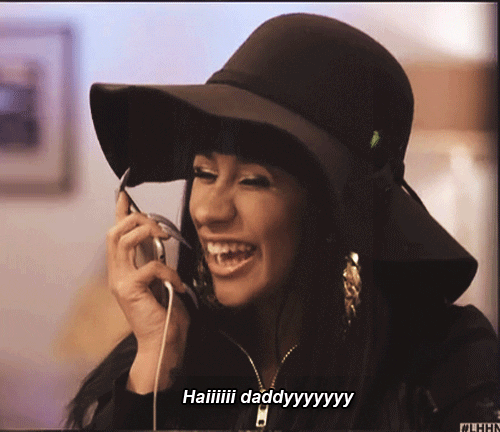 Giphy
Even better was Page's pithily coy caption, which read:
"Oh good my new phone works."
Yep, everything's in very good working order, thanks for checking.
Page has good reason to celebrate his body. The Oscar nominee came out as trans and non-binary just last December and had "top surgery," or subcutaneous mastectomy, to remove breast tissue earlier this year.
In an interview with Oprah Winfrey in May for her Apple TV+ series The Oprah Conversation, Page said the surgery was a life-changing before-and-after moment in their transition journey.
As he told Winfrey:
"...[I]t has changed my life. And I want people to know that not only has it been life changing for me, I do believe it is life saving and it's the case for so many people..."
In another interview at the time, Page credited their transition and the surgery with making them feel "really able to just exist" for the first time, after feeling "like a boy" from an early age.
Page celebrated the momentous occasion with a shirtless photo back then too—to show off "trans bb's first swim trunks" as he put it in his caption.
But the washboard abs were as hard to miss then as they were this time around.
On social media, people greeted Page's thirst trap with applause and no shortage of thirst, of course.

@megsstalter/Instagram

@tourmaliiine/Instagram

@lgbt_history/Instagram

@ianjamesdaniel/Instagram

@ashleyparklady/Instagram
Page can next be seen in the third season of Netflix's Umbrella Academy, which premieres early in 2022.
Page will reprise the role of Vanya, which they began playing before their transition.