We've all stumbled on some creepy places with weird vibes. Gas stations in the middle of nowhere, abandoned campsites, and wandering off too far can bring out our worst fears. Thankfully there's usually an explanation - usually.
---
MercuryCrest asked, [Serious]Eerie Towns, Disappearing Diners, and Creepy Gas Stations....What's Your True, Unexplained Story of Being in a Place That Shouldn't Exist?YOU
Submissions have been edited for clarity, context, and profanity.
Phantom Hills. Missing Time. A portal, perhaps?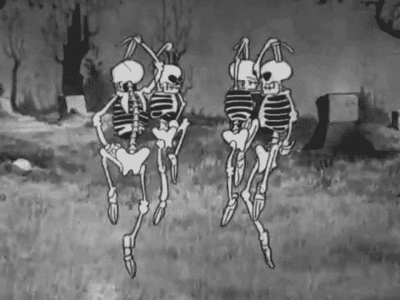 Giphy
When my brother and I were 10 and 12 respectively our family went on a hike through the cemetery and into the woods not far from our house.
(My brothers and I would explore these woods every day. Even camped in em before. We knew it like the back of our hands. )
Anyway, as the family hits our usual spot by the creek halfway through brother 1 and I said wed be back in a few, we wanted to wander off further up creek. So we did.
We came across a very large hill we had never seen before. It was littered with what looked like someone's worldly possessions. As if they turned a house upside down, shook out the contents, took the house and left. There were tons of painted X's on the trees showing someone intended to cut them down at some point. We poked around for a few when we thought we heard our mom hollering at us. So we turned tail and walked maybe 20 feet back down the hill to where our parents were. The entire encounter was maybe 45 minutes long....on our end.
As soon as our mom saw us we got the beating of a life time. We had actually been gone almost 4 hours. She never saw us walk up any hill and remembered seeing us meandering down the strait path by the creek, not turning up a hill that was 20 feet away . She and her husband and our other brother combed the woods for over 4 hours screaming our names and couldn't find hide nor tail of us.
We pleaded our case and even tried showing her the hill. Surely she was messing with us. So we stomped up to the turn off for the hill and....it was gone. No where to be seen. For YEARS we explored the woods determined to find that hill. We covered miles and miles of off path woods. As we got older we mapped it out. To this day that hill does not exist. We never found it again. Never found the weird furniture, toys, clothes, and other house hold items that were scattered across the hill. And never met anyone in the area that had a clue about the hill.
We probably just wandered way further then we meant to but I always found it weird that we never found the hill again.
Where's the barn?
My grandparents had a big farm when I was growing up and all of the grandkids would help work it over the summer when we were out of school. Anytime we saw a rabbit we were supposed to get it with the hoe or grab the shotgun. I was around 12 or so when I saw a little rabbit in the beans and I didn't want my grandfather to see it so I tried to chase it off. Followed it into the brush on the land and for whatever reason I just kept following it because usually I'd lose sight of them pretty quickly once they hit the brush. Kept following it until I found what was clearly an old barn ruin. These are pretty normal to happen upon where I'm from and they're fun to look around inside, so I went in. It was weirdly kept up really well with antique tools in great shape and fresh hay. I worried I had crossed into our neighbors' property so I high-tailed it out of there. I asked my grandfather about it and he said our land went way far past what I had described, and I couldn't have left our land in the short amount of time I was gone, so he followed me out there and we couldn't find it. I checked every summer I worked there and never found it again.
Toxic lake - or hypothermia?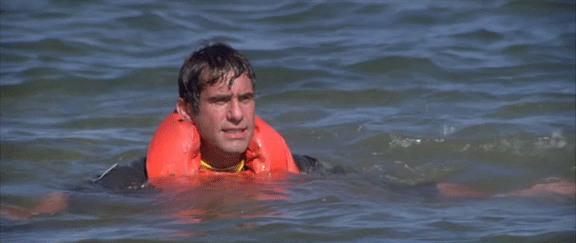 Giphy
In the 7th grade I had a friend that lived near a beach on a bay of Lake Michigan. One day in early May it reached 70 degrees, nearly unheard of for that time of year in northern Wisconsin. My two friends, including the beach friend, excitedly rode our bikes down to the beach to maybe dip our toes in, expecting still frigid waters, and then "tan" for the rest of the afternoon. The water, though, was surprisingly warm. Like bathwater warm. In this particular area of the bay the water was shallow for about a half mile out, and we joyously splashed around, wading deeper and deeper until we were about chest deep. As we dunked each other and swam with abandon I started to feel sick.
Bad headache, nausea, wobbly. Just then, my other two friends mentioned that they also felt sick. We headed back to shore, nearly crawling by the time we got out. The three of us collapsed under a tree and fell asleep for 2-ish hours. When we woke up we talked about how weird it was. I dipped my toe back in the water and it was freezing cold. To this day I have no idea what was in there. I do know that there is a chemical plant in town that used to manufacture things like agent orange, and that their practices were known to be less that environmentally conscious. I have never touched that water since.
Maybe we are in a simulation after all.
Was driving through Illinois to get to Chicago about a decade ago with a group of friends and we stopped at a Taco Bell. The first thing we noticed was that the workers were acting very odd. Everything they said was monotone and rehearsed. After sitting in this fairly busy restaurant for a bit, we kind of all just looked at each other at the same time as we realized that none of the conversations happening around us made any sense. The people were speaking, and it was English, but the sentences weren't logical. They were just saying words at each other. We didn't say much about it until we got outside, at which point we all freaked out and confirmed each others' experiences at once, and got the f*ck out of there. We jokingly refer to that place as the "NPC Training Center" since the people didn't seem to be real, or they were learning how to be human or something. Still freaks me out.
Edit: yes, I believe the orders were all correct, which I guess just ups the creepy factor
Edit 2: we were young and actually pretty straight edge at the time, none of us were high or anything.
Edit 3: the best I can remember about the weird conversations was that they were stringing several prepositions in a row with no real sentence structure, forced laughter and nodding, stuff like that. Like they were mimicking how humans talk. Think of those "what English sounds like to a non-speaker" videos on YouTube, but EVERYBODY was doing it all around us.
Edit 4: u/tommyjohnpauljones has helped me determine that Pontiac, IL is possibly the town. Has a TB right off of 55.
Edit 5: I wasn't clear yesterday, but the weird conversations were happening between customer, not just the workers, so it wasn't the crew trying to mess with us. If it was just the workers, I would totally buy that theory. I used to work retail and you'd do anything to make the day go faster haha.
Paranormal or a lack of oxygen?
By my hometown there was a hiking trail that people went to very infrequently. It was along the side of the Niagara Escarpment so it had some climbable cliffs, and some very shallow caves that you could crawl around on.
I went with some friends when I was 19/20 and we were crawling around and found a cave that went pretty deep. We had never been in there before, had never even seen it before. So we pushed forward and decided to check it out even though we had no flashlights and this was when cellphones didn't really have a flashlight function.
We stepped into the cave and it was easily 20-30 degrees cooler than outside. Upon looking around with which light we had we noticed it was really clean inside the cave, as in it didn't have beer cans littered everywhere like all the other small caves did. While in there we got a really eerie feeling after being in there shortly... hearing weird and strange things. Feeling like we were being touched, poked and pulled and not having anyway to figure out who was doing it because it was too dark. We were just using lighters to see what was around us.
We were convinced one of us was messing with the others. Although anytime we sparked up a lighter, we were all decently far apart.
We decided to high-tail it out of there after only a few minutes, convinced to come back with flashlights. We came out to see that it was now dusk outside, when we entered it was mid-day. Somehow we had lost roughly 3 hours inside of this cave.
We went with back with flashlights the next week. But have never been able to find this cave again
Edit: Got 8pms asking where this is.
It is in Wisconsin, Oakfield ledge if you want to check it out!
Much of this street was destroyed by a fire in 2015.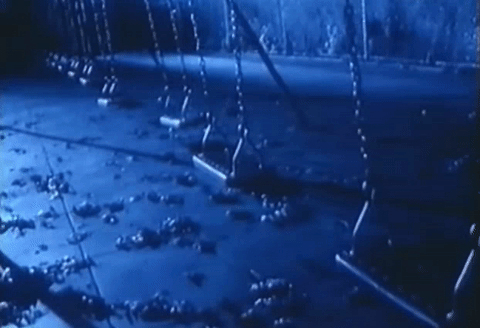 Giphy
There is a town right near me in Pittsburgh, PA (Lincoln Way in Clairton, PA) where a whole street full of families disappeared overnight back in the 70's. Everything (bills, food, clothes, etc...) was left behind, no trace of them to this day. You can go on google maps and look it up, the houses are abandoned and almost closed off from the rest of the town.
Slap that bass.
A music store seemed to just show up in my town. I'd lived here three years and never saw it. Went in, and the guy had one bass guitar in the store. Me, being a bassist, played it and fell in love. Bought it, and then the next week when I was in town, the store was totally empty, and looked like it hasn't been open in a long time.
Got a new bass out of it though, so I'm cool with it being a spooky ghost store.
The locals probably had a laugh.
Many years ago, my family and I moved from California to Nebraska. I was still a young kid, probably 5-6 years old. We were driving through Nevada and shortly after Las Vegas and we needed to stop and fuel up. We stopped at your typical old school gas station that rings when you pull up to the pump. I don't remember it that well but my dad told me it looked normal. He got out to stretch while my mom went inside to pay for gas. My mom said that when she walked in, the gas station had quite a few people inside(despite us being the only car there.) When she walked up to the counter to pay for gas, everyone turned to her and the lights went out. She ran outside where my dad witnessed everything and helped her into the car and we sped off down the interstate, not caring whether we ran out of gas or not. To this day, my mom says that's one of her scariest encounters because she can't explain nor figure out exactly what was going on. And yes, we found a better gas station down the road and made it to Nebraska.
Nice.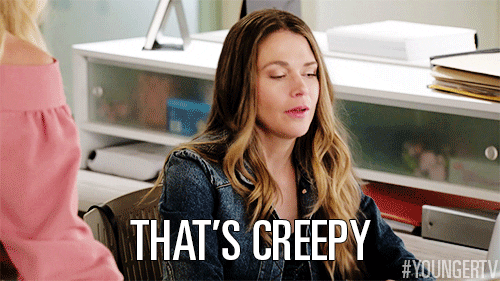 Giphy
When camping with our college friends we always engage in some form of f*ckery with whoever is the last one to arrive.
This last time trip our friend was projected to arrive around 11:30pm, so what did we do?
Every time we saw headlights approaching we'd form a circle in the darkness just to the right of the road and stare up to the night sky with our mouths agape. The person who had their backs to road would countdown and we'd simultaneously snap our heads and stare at the car as it passed by.
Yeah... we did that to two cars before our friends finally arrived.
Heh heh heh whoopsies.
Rural America can be creepy at night for those unfamiliar.
I have a similar story moving from Kentucky back to North Carolina. It was just my mom and I at a middle of nowhere gas station late at night somewhere near the Tennessee/North Carolina border. We pay for gas at the pump, but went in for snacks and drinks. Right behind you if you're facing the counter is the little coffee station where there were about 3 or 4 typical middle aged country looking guys. Well right after we paid the cashier leans in and looks us dead in the eyes and with the most serious tone say "now you guys be be safe tonight." Right at that moment we turned around and every one of those guys was just staring at us. Obviously we got the hell out if there as fast as we could. Still gives me the creeps.
Get off their property.
There's this old abandoned hotel a couple hours away from me. It's not like a modern hotel, but like an old Victorian house that was turned into a B&B. It's totally boarded up, big fence around it with barbed wire. Apparently it's pretty damn haunted.
In high school me and some friends went to go check it out. It's in the middle of this a circular road, not a roundabout but you can go around several times before feeding back onto the main road. It takes about ninety seconds to go around this circle. Anyway, the first time we drive through all the shades on the windows are drawn. We drive around again, only half of the shades are drawn. The next time we drive by all the shades are open. We drove around one last time and all the shades were drawn again. We freaked out and drove the hell out of there.
A fire burning for 56 years...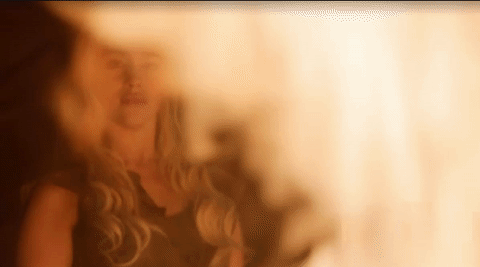 Giphy
Centralia, PA - the whole town and interstate was removed in 1962* to accommodate an enormous underground coal mine fire that's still burning today. The whole neighborhood grid (weirdly, I don't remember if there's houses still or not?) and highway is still there, and there's still smoke coming up through cracks in the street. The whole dystopian vibe that always accompanies an abandoned town + wondering if I'd fall through a hole in the street into some literal hellscape below was plenty for me. Walked around for an hour or so and then hightailed it out of there.
*edit after re-reading Wikipedia article: fire started in 1962, town mostly relocated in 1983 after kids started falling into sinkholes, rest of the re-location via eminent domain in 1992.
Edit 2: Jesus f*cking Christ yes, this town was the inspiration for Silent Hill.
How does a gas station just disappear?
I was relocating across Texas and, as I normally do, was driving through the night to skip traffic and because it's more serene that way. I was driving straight through central Texas going northwest, so seeing the hill country change to desert in the full moon was super cool. Anyways, I was driving with my (now ex) wife and we were running low on gas. Luckily, we were pulling into a tiny no-name town and we could see an old gas station come around the bend. This encounter happened at about 2am.
Now, this town only has one road, and this station was right at the edge of town at the end of it. When I say old, I mean very old; the type that you have no option of prepaying, you simply flip up the handle on the machine and you hear the pump inside start struggling to get the gas from the reservoir. It had the old style tick readers too, not a thing electrical on it.
I, being the young man I was, had never seen one before, so I walked into the store to buy the gas before I pumped. The store only had one light in the far back on, and I almost thought it was closed since it was barely brighter inside than it was out in the moonlight. Upon entering, I saw the place was deserted; no customers, no workers, nothing. However, there was an odd tune playing on someone's radio that I couldn't place. An old sounding, upbeat piano piece was playing somewhere around the corner inside, and I heard shuffling once I walked closer to the source.
This place made me feel scared. Not the "woah this is creepy" scared, but the "all hairs are on end, something is seriously wrong here but I can't figure it out" scared. As I turned the corner, I saw a young man standing next to a large radio and... dancing. His dancing, though, was extremely off-putting and seriously didn't match the tune at all.
Though the radio was cranking out what sounding like ragtime, this guy was running his hands up and down his body and pretty much "feeling himself" with his eyes closed in what looked like bliss. He was going far slower than the music and definitely wasn't on tempo. For some reason, I couldn't speak. I couldn't even move. I was in a trance as every part of me screamed to turn and leave.
Finally, I said "excuse me, I just need some gas."
The guy kept dancing.
I said it a little louder, and he finally slowed down a bit and opened his eyes, and focused on me. But it was like he was looking at a finely cooked steak. He was looking almost through me, and silently walked to the register, not saying anything. I said "uh, just $20 please." He, again, didn't say anything and just stood behind the ancient register, so I just figured maybe he didn't speak the language or was embarrassed I caught him dancing, so I laid the money on the counter and went outside hoping he'd turn on the pump.
I filled up, told my wife about the weird ass scene in there, and turned off the pump to kill the horrible grinding noise from the interior pump fighting against gravity to get the gas up.
Weird thing is, when we were leaving, I looked back in the window and the guy was still standing there behind the counter. This may sound fine, but my money was still on the counter in front of him. It was like he was a robot who just turned off once I left.
This is where it gets super weird. A couple months later, I was driving back to San Antonio to visit family, and we figured we'd stop at that old gas station to see it in the daytime since it had become somewhat of a running joke between us. We pulled into this tiny town, and... the thing was gone. The lot it sat on at the end of the road wasn't even there. It was just grass. No rubble, no old pump, no lighting, nothing. It was like somebody picked it up and moved it. It looked like nothing had been there for years.
Still get freaked out thinking about it.
A town of 270 people in the middle of nowhere? Nope.
A couple years ago a buddy and I got turned around on a side road in rural north Missouri. I had no service for GPS and it was pouring rain so I headed south toward my destination hoping to run into a main highway. We ended up coming into the town of Skidmore MO. It's a tiny town in the middle of nothing but there's something dark about that place. Infamously in the 80s a man known as the town bully was killed in broad daylight in the middle of town there. Not one person spoke up about who killed him and it's never been solved despite many witnesses. There's also been disappearances, and a brutal crime a few years ago involving a baby being cut out of a woman's womb. Keep in mind this is a town of only 270 people. As we drove down the main drag several people gave us a blank but intimidating stare, completely unnerving. Once we got out of the town my buddy mentioned he'd had a sense of impending doom or danger as we drove through, weirdly enough I'd been feeling the same way. I'd never had a such a persistent gut feeling of danger like that before. We agreed to never ever fucking go through Skidmore again. There's something seriously evil about that town, it shouldn't exist.
An odd reunion.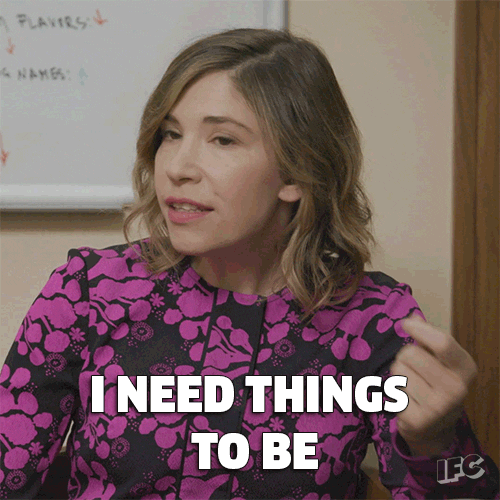 Giphy
10 years ago, my friend and I were bored one night and were driving around. We were on a highway in NJ about 30 minutes from our houses and through the trees in the middle of no where we see this beautiful freshly paved cement pathway with lampposts every 100 feet just lighting this pathway up. It was beckoning to us...and so we found the nearest exit. We drove around for a while through darkness until the road came to a dead end and the path began. We got out and started walking on this path through the trees and these beautiful wide open fields until eventually it ends at a little small town after a couple miles. At this point its like 2am and a small town like this nothing should be open except for this pizzeria....which is odd...so we go in. It is empty except for the older gentleman behind the counter. We order and start eating...then another older customer walks in.
The gentleman behind the counter and this customer do a double take at each other and then smile. Both of them run around the counter and embrace......"Mario!" "Stefano!" "What has it been 40 years?" "They talk the whole time about their childhood and growing up back in Italy. We think what are the chances we would be here..at this moment....seeing friends reunited after 40 years, just plain, odd. My friend and I, we finish up and we head back down the brightly lit path and back to the car and call it a night. Ever since that night my friend and I tried to find that brightly lit path, but to no avail we haven't seen it since from the highway or driving down that road. In the small town the pizzeria is there, but it closes at 10 p.m, so no explanation why it would be open at 2 a.m. Just plain odd and something we never could explain, experiencing an unlikely moment to watch friends be reunited after 40 years.