Donald Trump isn't the only President who might get impeached.
The Student Body President of the University of Florida is at risk of being removed from his post for misusing student tuition fees.
Somewhat predictably, however, the Trump's were still involved.
---
University of Florida Student Body President Michael Murphy was served an impeachment resolution by the school's student government for spending $50,000 in student tuitions on a speaking event by Donald Trump Jr. and his girlfriend, Kimberly Guilfoyle.
The speaking event was set up through Caroline Wren, who works for the President's reelection committee Trump Victory which also funnels money into the Republican party.
The student government claims that since the funds came from the UF's ACCENT Speakers Bureau, which prohibits spending on political parties "at any level," Murphy committed an impeachable offense by hiring the President's son.
The resolution of impeachment reads, in part:

"By using student fees to advance his own expressed political beliefs at the expense of the … Student Government writ large, Mr. Murphy not only endangered students marginalized by the speakers' White nationalist supporters, but also abused his power to advance a particular political party at the expense of the students he should represent."
In an interview with university publication TheAlligator, Murphy claimed he had spoken to Wren about bringing Trump Jr. to campus for an explicitly non-campaign event. Apparently, he made similar invitations to other candidates like Bernie Sanders, though many would question how any speaking events by such figures could be construed as non-political.
For her part, Wren claimed to The Washington Postthat Murphy was setting up the event on a personal level and that she had simply forgotten to remove her Trump Victory email signature.
At a recent meeting of the student government, several undergraduates shared their opinions on the issue.
"There is no reason that any student body president anywhere should be doing political favors for the national financial consultant of a President's 2020 reelection committee. Students, when it comes to how their student fee money is spent, should have answers. Last time I checked, I didn't agree to donate to Donald Trump's political campaign."
Another felt there was nothing wrong with Trump's visit.

"Regardless of how unpopular this speaker is, ACCENT's recent financing of this event was totally in-line with their mission statement of fostering intellectual diversity on campus by bringing sometimes controversial speakers."
Perhaps the safest course of business would be for Trump Jr. to simply stop speaking to people in public?
Just a suggestion.

The book Figgered: My Dad Is Bigger Than Your Dad by Donald Trump Jr. is available here.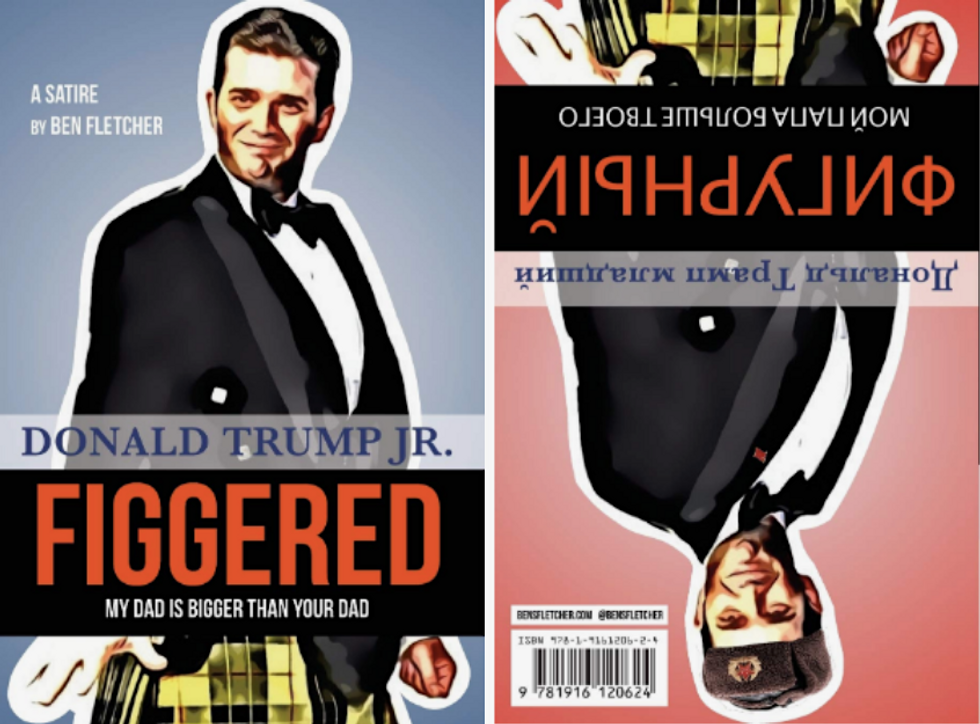 Amazon