Dolly Parton is well known for many things and she can now add TikToker to that list.
Recently the country icon was inducted into the Rock and Roll Hall of Fame, but flipped the record on everyone. Parton joked she intended to re-brand as a "rock star" in alignment with her similarly titled album Rockstar on the way.

Kicking off this royal declaration, Dolly took to another gargantuan presence in pop culture—TikTok—by starting her own account on the social media giant.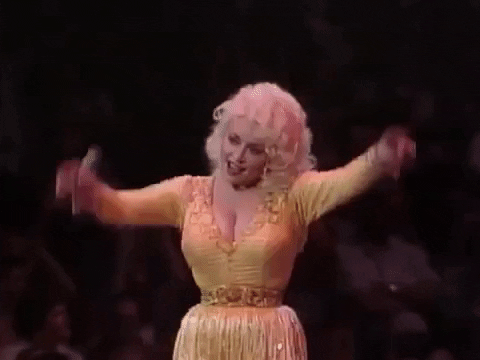 Dolly Parton GIFGiphy
She posted her first video on December 4, 2022 and her following almost instantly grew to upwards of a million followers.

You can see her first introduction post here:
Many people stated this was a welcome addition to the platform.
In fact, it was impossible to locate a single person with a negative reaction over the platform's newest member.


@dollyparton/TikTok
Her sounds on the app reached over 30,000 uses in other popular videos and we can now put a face to the name as if we couldn't already.
@dollyparton/TikTok
What truly amazed many were some of the fans that cheered her on.
Among those, were Amazon music and TikTok itself.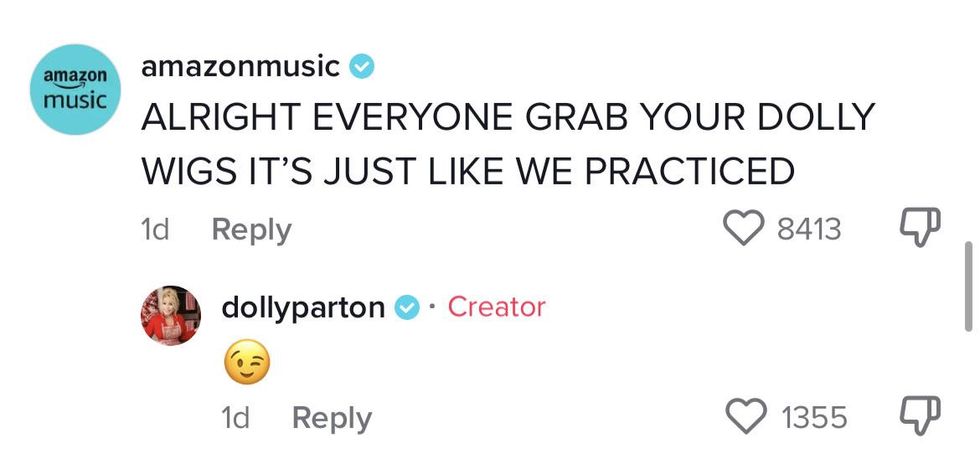 @dollyparton/TikTok

@dollyparton/TikTok
The Academy of Country Music heralded Dolly's arrival as well.

@dollyparton/TikTok
In the midst of all of the love—in her trademark kind fashion—Dolly managed to keep up with comments on her videos, responding to many from even the little guys and gals.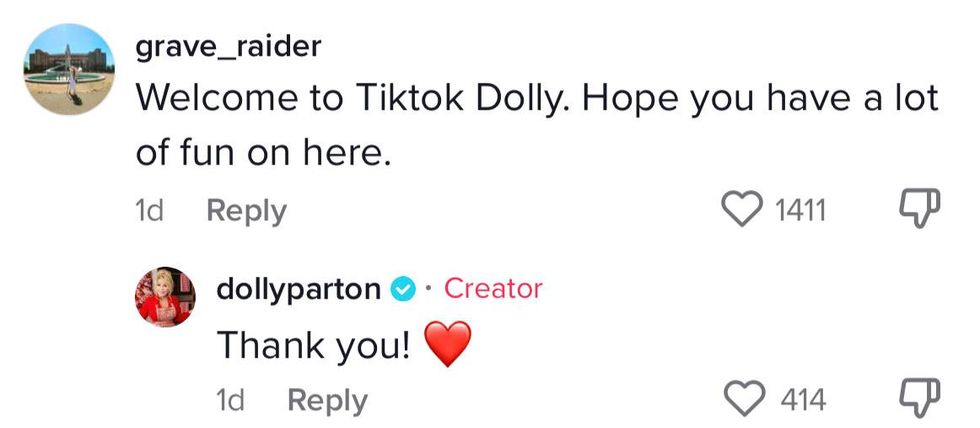 @dollyparton/TikTok

@dollyparton/TikTok
All we can say here was already said best by TikTok itself:

"Welcome, queen!"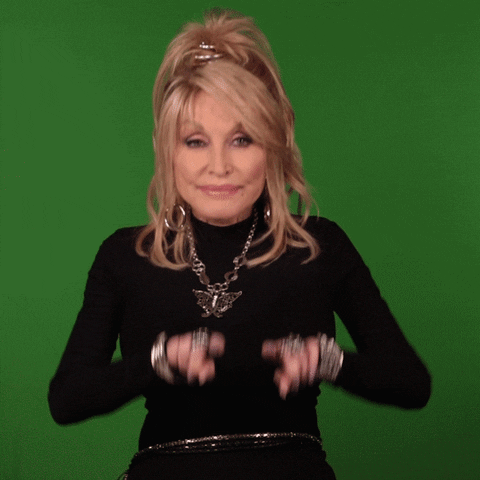 GIF by Dolly PartonGiphy