Aspen, a four-year-old black Labrador Retriever who worked as a service dog for YouTuber Corey Dixon, has died after a week long stay at a Toronto PetSmart.
---
Dixon vacationed in Muskola and says he took Aspen to PetSmart after being told it wasn't good to bring dogs to the vacation spot because of the bears. After returning from his trip, Dixon picked up Aspen at PetSmart and immediately noticed she didn't look well. He says that she was shaking, drooling, underweight, and sitting in a pool of vomit. Dixon told CBC:
We know that she was sick in PetSmart's care, we know that much. And that they didn't bother to call the vet when she should have been seen a lot earlier. If she'd seen the vet when she started showing signs of being sick, maybe she would have had a better chance.

Unfortunately, after rushing Aspen to the vet and undergoing treatment, she was put down a few days later after vets at the Oakville Emergency Animal Hospital were unable to treat her illness. Aspen's passing devastated Dixon, who relied on her services to monitor his heart condition. Aspen was trained to look after Dixon as his condition can cause him to pass out and knew to alert others if that should happen. In fact, Dixon credits her for saving his life three times.
Dixon said Aspen was more than just a service animal or pet; she was his family.
It's been a rough week for Dixon, who tweeted the entire ordeal as it unfolded.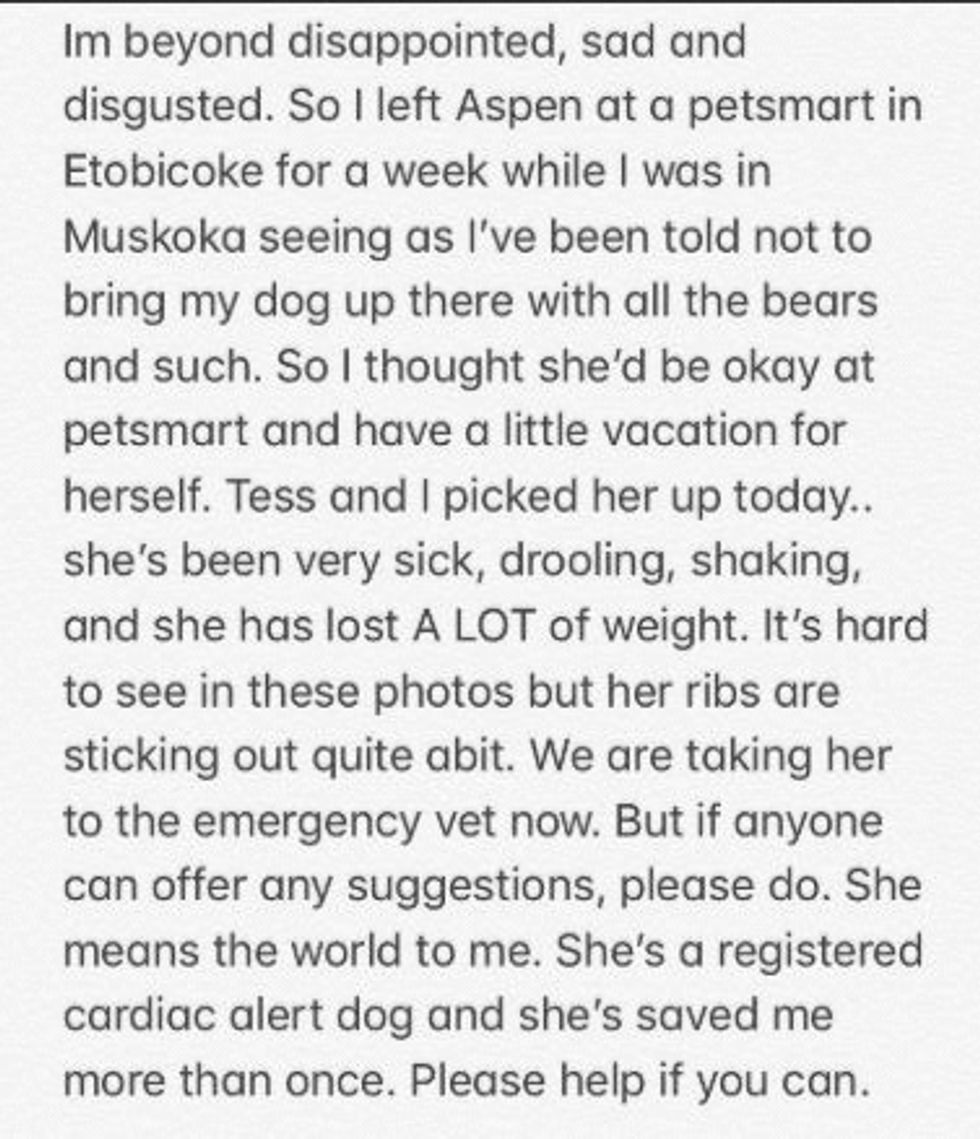 Sadly, nothing could be done for Aspen.
Dixon's sadness turned to anger.
And he has the receipts to back it up.
There has been an outpouring of condolences for Dixon.
We hope that PetSmart will do the right thing.
H/T: CBC, Toronto Star