We've heard about getting too distracted on our phones, but this is ridiculous!
Last Monday, one sports fan was left clueless after someone took his ice cream cone right out of his hand.
---
The brief exchange occurred on Monday at the NHL match between the Carolina Hurricanes and the Ottawa Senators. Fox Sports was in the middle of a broadcast, featuring Veteran's Day and what our military need.
The funny thing is, this was caught on live TV—and the camera sees everything.
It didn't take long for viewers and various news outlets to notice the moment caught on camera over the sportscaster's left shoulder.
One man was showing another something funny on his phone. The man looking at the phone was smiling and totally engrossed in what he was watching, all while holding a tall and totally delectable ice cream cone.
While watching, another man appeared over the busy man's shoulder, almost like a goofy caricature. He reached out and slowly slipped the ice cream cone from the paper cone holder in the other man's hand... so gently that we only see the other man's hand move just a little.
In a beat, the other man looked at his hand and realized his ice cream is missing. He looked over his left shoulder, and again, like something out of Abbott and Costello, the man who took the cone tried to sneak around the man to put the ice cream cone back, but he wasn't fast enough and hurried off into the crowd instead, still holding the stolen ice cream cone.
You can watch the exchange here:
The laughs only began with the discovery of the moment on tape. Hilarity continued to ensue on Twitter as more and more people reacted to the "Crime of the Century."
Some of these responses are even funnier than the crime.
Whether or not this moment was staged, and whether or not we ever discover the identity of the person who took the ice cream cone, at least we know one thing.
The distracted man is getting his ice cream back.

Hats off to a good game between the Carolina Hurricanes and Ottawa Senators this week—and a tip of the hat for good laughs.

Ice cream season is ending, but the holiday season has just begun. Celebrate sweet treats with this fabric and sequin Katherine's Collection Sweet Ice Cream Cone Ornament available here.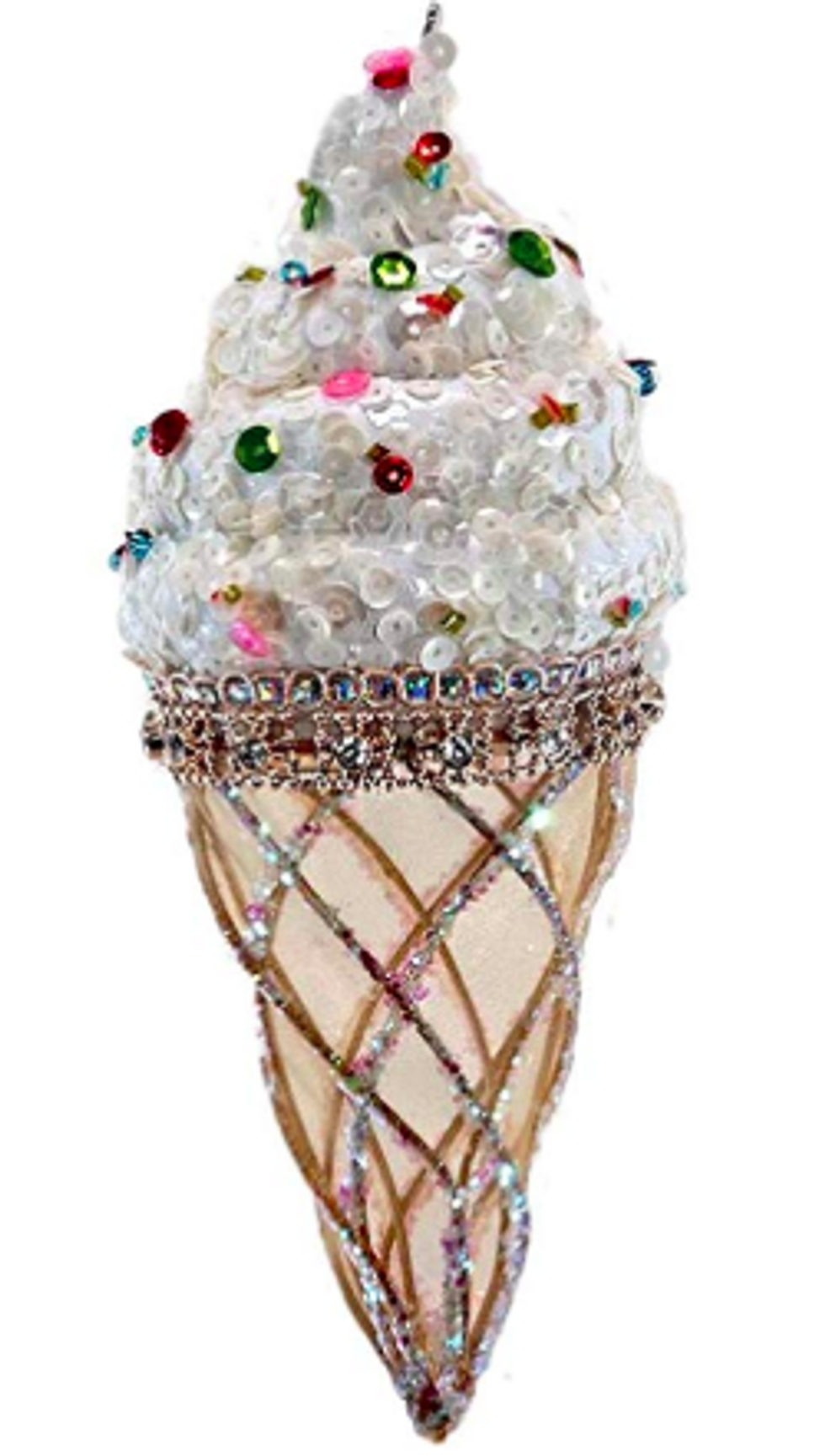 Amazon