Not every kind of food can be a winner.
Every one of us has a food from our native land that utterly disgusts us. For us Irish folk, you may remember potted meat, or fried pork fatty tissue with lots of preservatives and seasoning. It's something no human should subject themselves to.
---
But somebody must be eating these things if they are continuing to be produced. Who in their right mind would?
u/Vassonx asked:
What's a really disgusting food from your country?
Here were some of the answers.
Rise Of Technology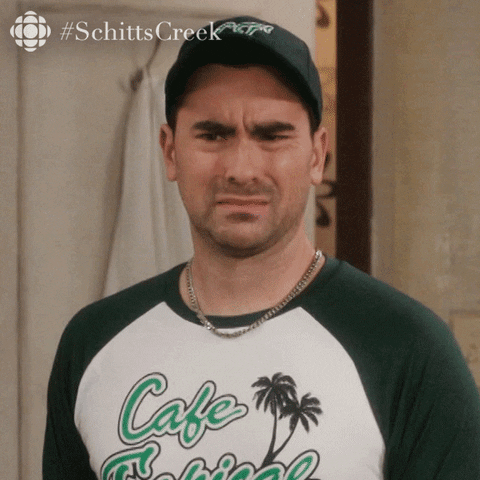 Giphy
I believe people used to be really into putting meats and cheeses into jello back in the 70s over here, and that seems pretty gross to me
StanzoBrandFedoras
That started in the 50's when refrigerators were becoming standard in every home. Everyone wanted to use them to "cook" and a lot of cookbooks were published with the gross meat jellos and lots and lots of mayonnaise-based dishes.
Brawndo91
Soup Of The Worst Kind
Vietnamese. Some guy already mentioned blood soup, so I'd say it's poop soup (pịa, made with intestines including digested food) and live fish salad, as in the fish are jumping in the middle of a bunch of vegetables and you just grab one and bite into it, guts and all.
memeoneco
Fried Fat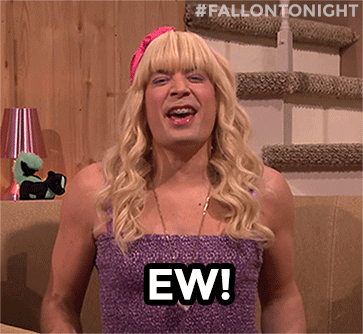 Giphy
I'm from Iowa.
We just had our state fair where they sell fried butter on a stick.
ScrunchJeans
Nothing more American than standing at the heart of the ole US of A eating fried butter on a stick listening to Toby Keith let freedom ring. Its magical brother
cookingwithmayo
Sensory Overload
Nattō.
It's fermented soybeans served over rice from Japan that are super slimy and stinky. My mom's Japanese so I grew up eating it all the time. It's got the smell of a really funky cheese, and like a mucousy texture. I love it though, can't really explain why exactly but I do. All of my friends who've tried it hated it, one even puked one time.
comboallday
Thumbs WAY Down
Vietnamese.
My dad used to make a living selling coagulated duck blood served in a plate. He had a pen of ducks and would bring them up one by one to a wooden guillotine, slice their necks into a bowl of seasoned gelatin, and sprinkle crushed peanuts on top. It was the most disgusting thing I've ever seen.
I once tried to set them all free, but that was hundreds of dollars in revenue, so I got a pretty good beating after that.
besameputo
Buried Alive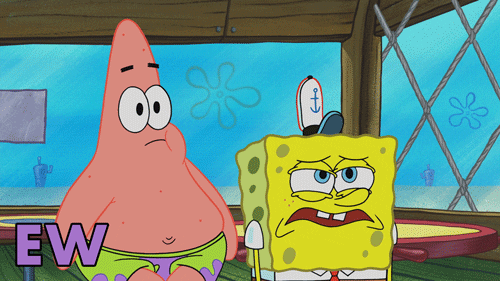 Giphy
Here in Alaska there is a fish that is put in a burlap sack and buried under the shoreline for several weeks. Or was it months? Either way, when it's unearthed, it's eaten. It is the most nasty, rancid, disgusting thing I have ever had the misfortune of consuming.
MrCriminalScum
Normal Foods Can Be Gross Too
Maine. I recently introduced steamed clams to a friend from Atlanta. I grew up with steamers, so they're nothing to me. Explaining to him how to eat them and watching him try one was pretty hilarious. I can see how other people think they are really gross.
Agnostickamel
Bada-bing, Bada-gross
I'm from Dominican Republic and some things I can't stomach from our cuisine include weird stewed parts of animals that one wants.
- Mondongo. Stewed strips of beef or cow stomach in like a tomato based. Same with stewed pig feet and cow tongue. Crispy fried pig ears which is usually eaten as fast food on the street. Blood sausage is also really gross. Deep fried congealed spiced cow or pig blood inside intestines mmmm.
In retrospect we do have some awesome delicious stuff that more than makes up for it.
atruebadass
Meat Sweats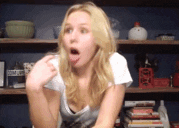 Giphy
American. Having recently changed my diet drastically because... well I'm a middle aged fat guy and I had to... I'd say pretty much any fast food hamburger. Look at them. They are thin, grey little "meat" circles. They don't look cooked. They look like they are sweating.
Odd On Sight, Not On Taste
I live in the South U.S.
Smoked ham hocks are something hardly anyone I know has eaten or knows wtf they are and if I try to explain they are grossed out. But smoked ham hocks are dead cheap, come 2 to a pack, and are usually much bigger than my fist, so you get a decent amount of meat. They just look kind of gross and the meat takes a long time to soften.
When I was young this was a good, cheap family meal: just toss 2 smoked ham hocks in a pot with a pound of dried black-eyed peas and fill it with water. Give it about 12 hours to simmer and you have a ton of smoky, creamy ham and bean soup. Just fish out the bones and chop up any of the larger meat chunks. Add some pepper, hot sauce, diced onion, etc. Serve with cornbread.
Seriously, smoked ham hocks are delicious. The meat is like the chicken thighs of pork-- it has a deep, rich taste, just falls off the bones and it has a ton of collagen that dissolves into the broth and makes it silky and thick.