The purest, most powerful way to get a message across is often through the simplest reaction.
In early August, Illinois-resident and writer, Melissa Blake, wrote an op-ed for CNN, which, while full of important questions, led to massive backlash from seething internet trolls. Little did they know, she had the perfect response for them that would make this writer with 7,500 followers go viral.
---
Though her piece with CNN was successful, Blake returned to Twitter to confide at the beginning of August that the recurring messages appearing in the comments section of the op-ed were less than constructive.
Blake shared a series of screenshots from the comments and said:
"Reminder that this is what it's like to be a disabled woman writer on the internet AND #ThisIsAmerica 2019: A conservative YouTuber mentioned my recent op-ed about #UnfollowTrump. The comments? I'm fat, ugly and look like a blob fish, a parade balloon and a potato with a face."
Though she received positive, affirming reactions to this tweet, what would happen next was still in the works.
On September 7, Blake posted what would prove to be a simple but powerful push-back for the internet trolls.
Blake posted three cheerful selfies, and captioned them:
"During the last round of trollgate, people said that I should be banned from posting photos of myself because I'm too ugly. So I'd just like to commemorate the occasion with these 3 selfies…"
The reaction was immediate.
Blake woke up less than 24 hours later on September 8 to nearly 10,000 new followers, her tweet shared more than one-thousand times and overwhelmingly positive energy in the comments.
To this, Blake responded:
"Does this qualify as viral? Thank you again, friends!!!! I'm completely speechless, which is rare for me!!"
The reactions didn't stop there, either. Blake woke up again, on September 8, to even more surprises: another 10,000 followers, an invitation to speak on the BBC and an email from a book publisher.
Of course, with typical Melissa Blake flare, she responded humbly to the news.
"IS THIS REAL LIFE? I mean, I know it's real life because I've got an op-ed deadline today, but… wow!!!"
The responses to Blake's tweet have been akin to any writer's dream (on Twitter at least!).
They certainly offer hope for better internet behavior and improved disability awareness and acceptance.
So where does Melissa Blake see herself going from here, now that she's gone viral?

Her new followers have their own ideas, ranging from a daily selfie project to using her name as a verb to running her own talk show to being a character actor.
And of course, there is the consensus that she should keep doing what she's doing.
Though her dream is to co-host on The View, and though she's "volunteered as tribute" to be the first candidate with disabilities on The Bachelor, Blake hopes to continue to educate and inspire, whether that's through writing or a TV screen.
Since going viral, Blake shared on her blog, So About What I Said, some of her thoughts on going viral, writing with disabilities, and responding to internet trolls.

Blake reflected:
"In addition to being a 'so-called journalist,' I'm fat, ugly and look like a blob fish, a parade balloon and a potato with a face.
"The dig at my journalism credentials doesn't bother me, but you know what?? I'm getting so tired of people ( read: men) thinking it's OK to insult a woman's appearance. Yes, my disability makes me look different. Trust me, I know that. I've known that my entire life.
"And people wonder why I've struggled so much with self-acceptance when it comes to how I look and our society's notion of what 'beautiful' is. It's because of comments like these — comments that dismiss me and deem me unworthy.
"This is just one more example of the type of ableism that people with disabilities face every day and it's something I'm constantly trying to change."
Such a powerful message!
It's so refreshing to see internet trolls try to bring someone down, only for that person to come out the other side stronger and more successful.
Whether she continues on the path she's on as a writer, appears in Cosmopolitan and Glamour, shares her top stories about life, disabilities, pop culture, and relationships, whether she pursues a spot on daytime television or publishes a book—we're here for it.
And it looks like her new followers are, too.
Want to improve your selfie game? This gimbal stabilized selfie stick with LED light, tripod and wireless remote control is available here.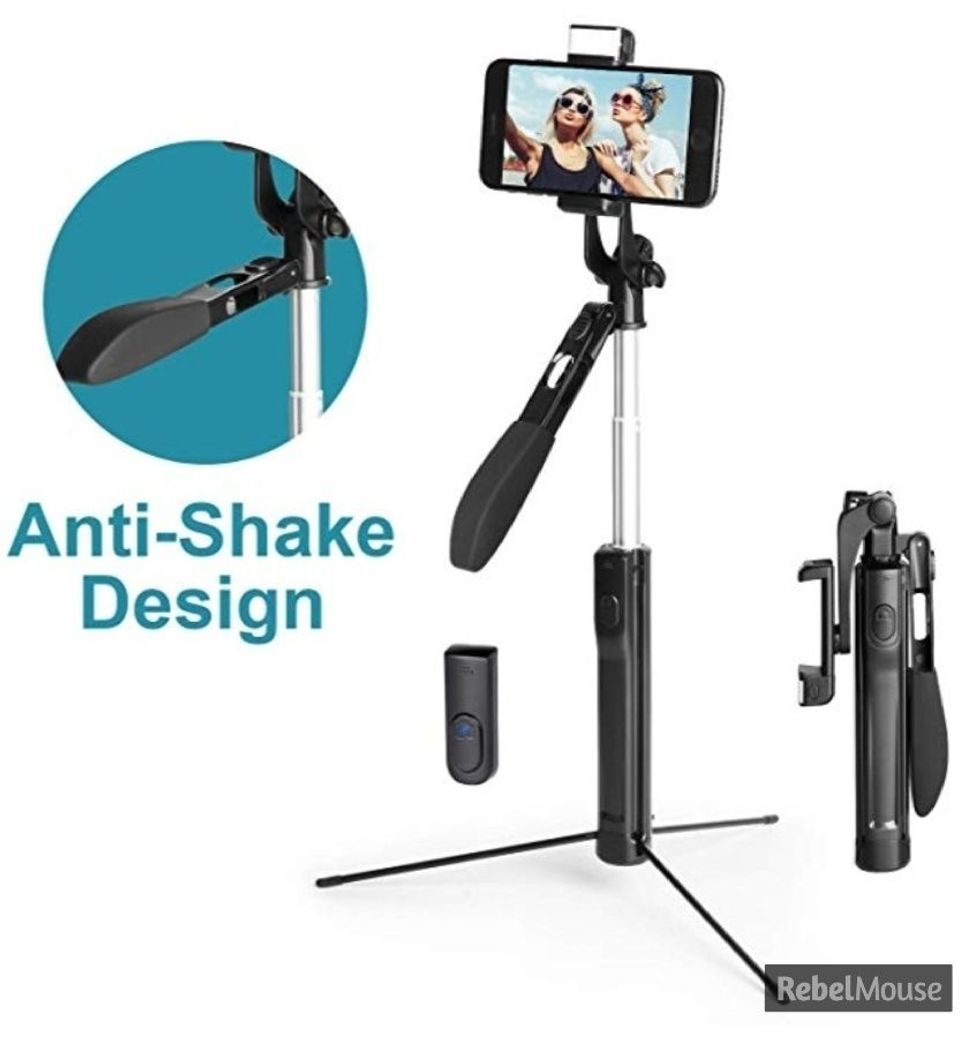 ********

Listen to the first four episodes of George Takei's podcast, 'Oh Myyy Pod!' where we explore the racially charged videos that have taken the internet by storm.
Be sure to subscribe here and never miss an episode.