Dan Langlois is no stranger to hospitals. As the father of four special needs children, he's passed back and forth through the doors of the Children's Hospital of Wisconsin for check-ups, tests, emergencies, and surgeries. As he left the hospital recently, after another visit with his son, a new feeling overtook him: guilt.
In a letter he sent to the hospital, Dan wrote down his own love/hate relationship with a pair of seemingly innocuous doors, and offered his deepest condolences to those who have a worse relationship with them.

The letter went viral, with hundreds of comments and thousands of shares. It was an act of empathy that resonated with the public.
Many people weighed in, sharing their own stories of when the unthinkable happens.

Facebook
Facebook
Facebook
Facebook
Facebook

Facebook

Facebook
These doors have left their impression on workers in this hospital as well.

Facebook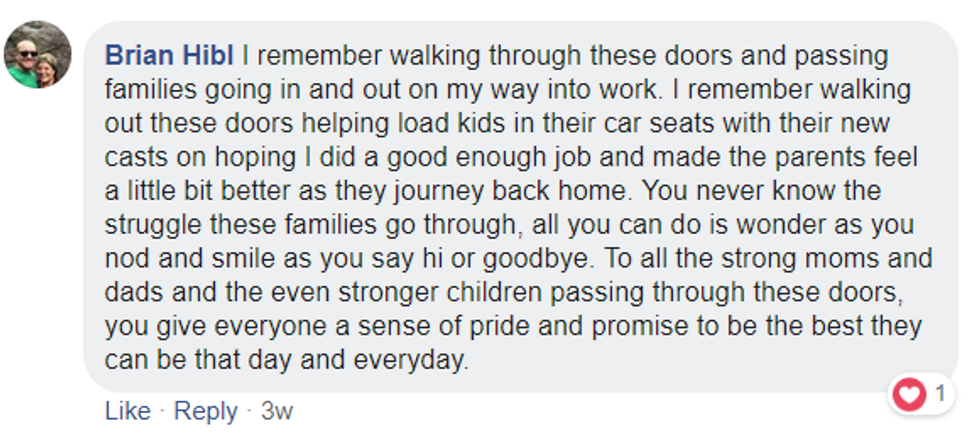 Facebook
Facebook
Facebook
Facebook
The hospital itself was overwhelmed at the reaction the letter received.

Facebook
With the simple act of empathizing with people he doesn't even know, Dan created a strong sense of community with his letter.
On the suggestion of one Facebook user, the children's hospital is considering framing the letter and hanging it just inside "these doors."
Sounds like a great idea!