Republican Senator Ted Cruz continued to demonstrate that even with his dukes up, he still got knocked out when going head to head in a battle of wits against The Daily Show.

The Junior Senator—who once ditched his Texas constituents in the freezing cold for sunny Cancun, Mexico during the rolling blackouts—slammed The Daily Show host Trevor Noah in a tweet on Wednesday.

But Cruz should have known better than to engage in a Twitter spat with him.
The match was officially over when former host Jon Stewart entered the ring.

The Daily Show's Twitter account posted a segment where Noah expressed disappointment over the 2020 Census results showing New York state falling 89 people short of maintaining its 27 congressional seats for the next ten years due to populations shifts in the U.S.

When explaining how the country's population grew at its slowest rate since the 1930s, Noah added:

"Basically, immigration is down and the birth rate is falling, primarily due to this photo."
The image that flashed on the screen was this picture of Cruz.
@The DailyShow/Twitter
This prompted the beleaguered Republican Senator to tweet:

"Noah whines that people are fleeing high-tax blue states & moving in droves to low-tax states like Texas."
Unfortunately, due to his poor choice of wording, Cruz set himself up for the following gut punch rejoinder from The Daily Show.

The show's account tweeted back:

"Not sure I'd be using the words 'fleeing' and 'Texas' in the same sentence, Senator Cancun."
Ouch.

But the match was not over.
Cruz wrote:
"I wear your scorn with pride. I remember when The Daily Show was funny."
Cue the crickets for Cruz's response...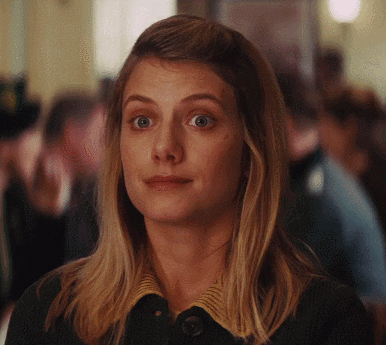 Giphy
And then, former The Daily Show host Jon Stewart delivered the following coup de grâce in the comments by replying:

"Ummm…you remember last night?? Bravo."
The Twitter refs were here for the verbal eviscerating of Cruz.
Noah shared his final thoughts by referring to when Cruz continued supporting then-candidate Donald Trump after he insulted Cruz's wife during the 2016 Republican presidential primary.

"And with that Ted Cruz has officially fought back harder against a tweet from a late night show than he ever did when Trump called his wife ugly."
The Republican Senator from Texas has not responded since his technical knockout.