The one and only Cher cheekily responded to a tweet in which the iconic actress and singer was compared to Dua Lipa.
On Wednesday, a fan of Lipa shared a clip of the "Sweetest Pie" singer and suggested she bore a striking resemblance to Cher–who has had a six-decade-long career.
The caption for the tweet read:
"Dua Lipa, the Cher of our generation."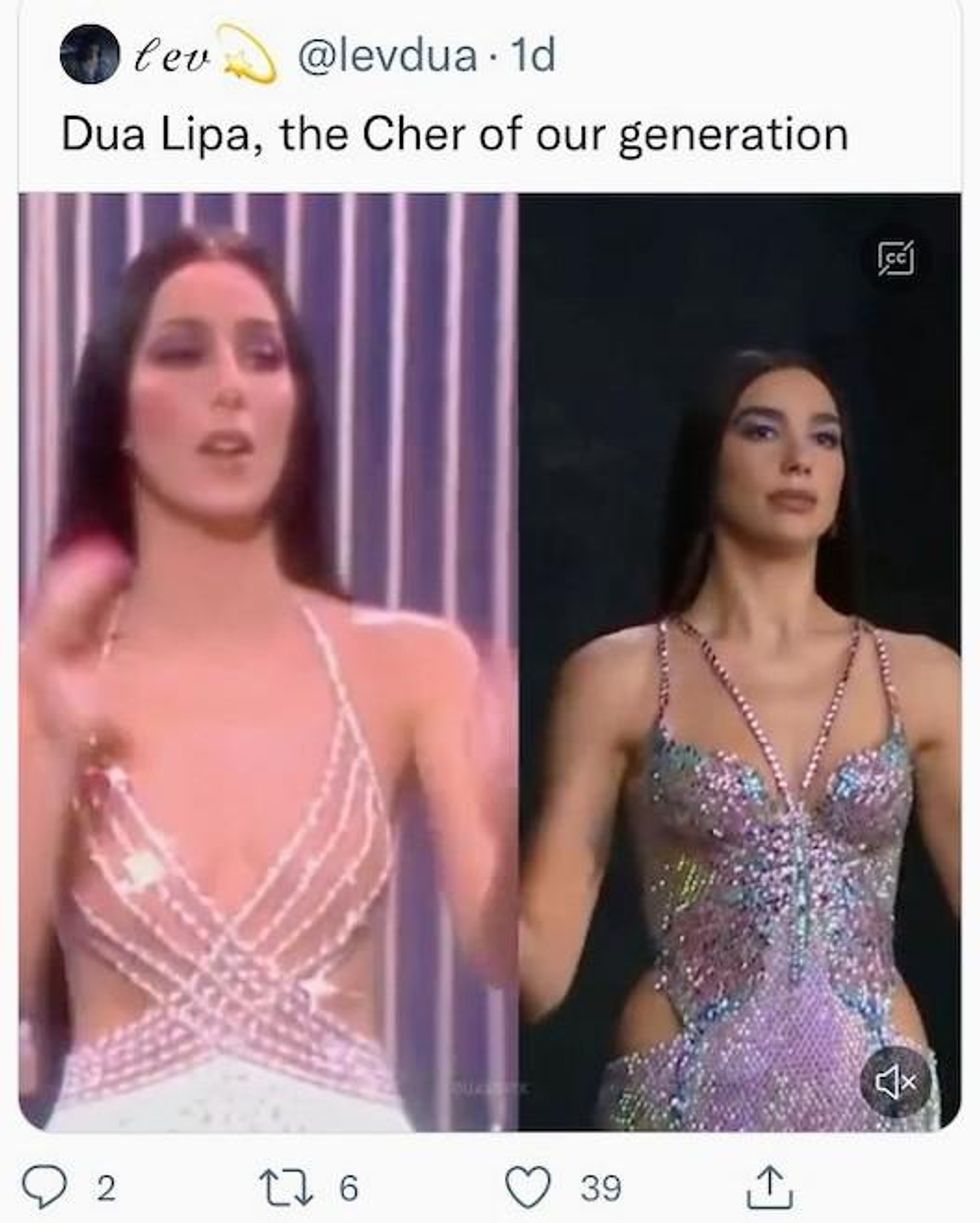 @levdua/Twitter
It seemed other social media users concurred including a user who quote-tweeted the declaration, tagged both women and wrote:

"So much truth in one Tweet."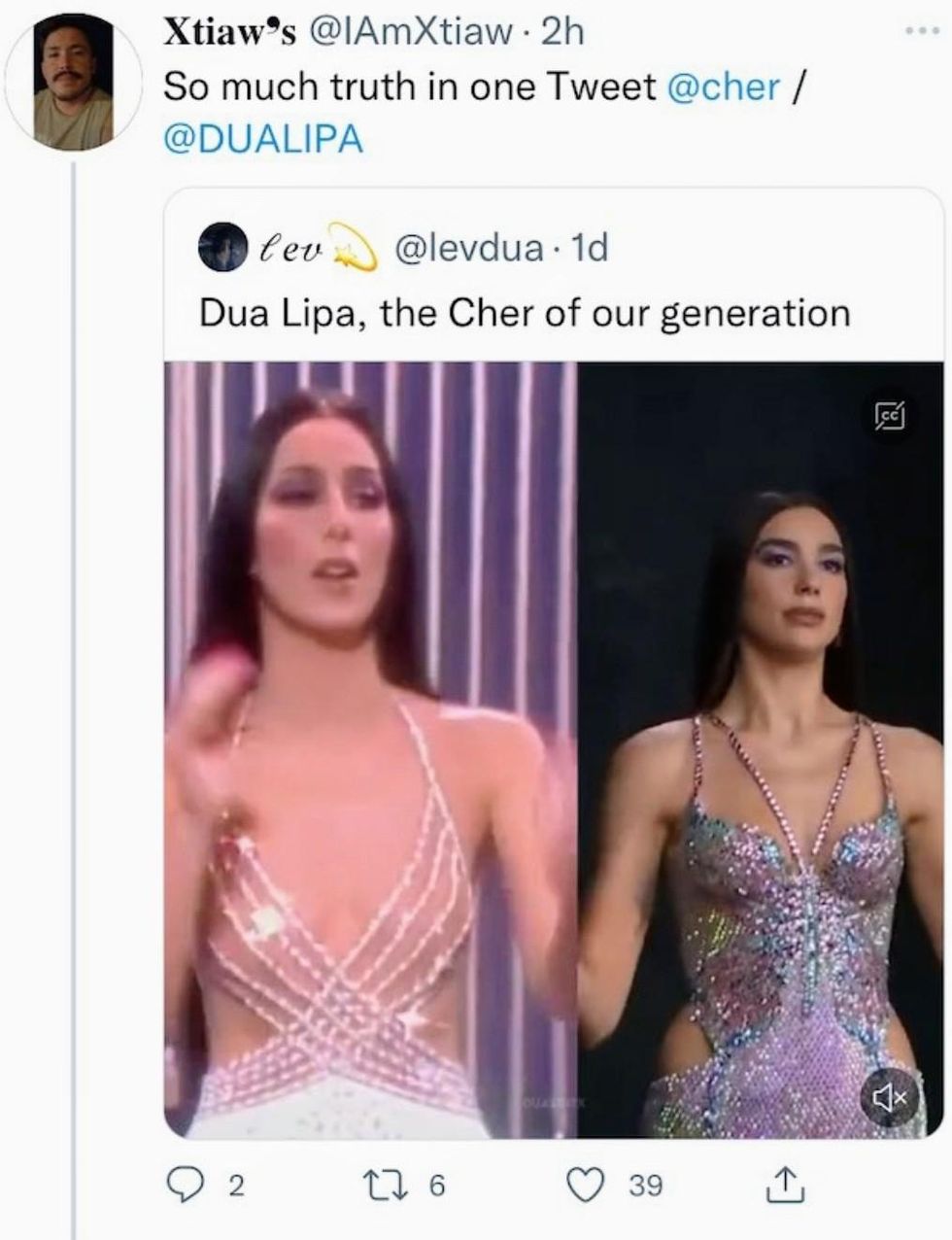 @IAmXtiaw/Twitter
Cher responded to that tweet with a thinking emoji and wrote:
"How many yrs are in a generation."
The "Turn Back Time" singer has sold 100 million records and is one of the world's best-selling music artists, as well as a television personality, a fashion trendsetter and an accomplished actress.
The Goddess of Pop's long list of achievements in the entertainment industry includes a Grammy Award, an Emmy Award, and an Academy Award for her memorable performance in 1987's Moonstruck.
Although she emerged onto the scene in the 1960s as one part of the husband and wife duo, Sonny & Cher, she established herself as a successful solo artist with the most number-one singles in United States history at one time and proved her staying power three decades later with her dance-pop album, Believe, in 1998.

Not to take anything away from Lipa, who is an accomplished artist in her own right–with accolades including five Brit Awards three Grammy Awards, two MTV Europe Music Awards and an MTV Video Music Award–but many felt the comparison to Cher was a stretch.

Many of Cher's fans defended their queen and assured her that her status as a legendary icon stands for all generations.
The clip of Lipa from the original tweet was taken from last year's Grammy Awards where the 27-year-old turned heads in a revealing Versace gown inspired by a butterfly.

According to the Daily Mail, various media outlets included Harper's Bazaar, Grazia, Refinery29 and Cosmopolitan compared the sartorial look to Cher at the 1974 Grammys.
Lipa has a ways to go before being cemented as an entertainment industry icon.
And while she seems to be on a promising trajectory, only time will tell if she is defined as such by her generation.