If you have a cat, chances are it already runs your house with an iron fist. Why not cut out all the pretense of human superiority by buying your cat one of these new militarized cardboard playhouses?
---
The new cathouses from novelty company Suck UK are made in the shapes of various vehicles of war...all the better to destroy whatever obstacles stand in the way of feline dominance!
Amazon's description of the product reads:
"These fun and playful toy houses for your cats are designed to add a sense of adventure to their daily lives about the house. Why spend an afternoon relaxing in a boring, plain old box, when there's the opportunity to become a life saving fireman, thrilling tank driver or LA socialite?! Sit back and have a giggle at your cat 'doing human things' and help keep them away from clawing your favorite sofa! These cardboard playhouses come in various humorous designs; the Tank, the Catillac, the Fire Engine, Plane, and for those kitties with a bit more style, the Cabin and Tepee. There's no need to glue or tape and they easily fold away if you need a bit more space around the house."
No cat owner can deny the joy their whiskered friend would feel behind the wheel of a cardboard war machine!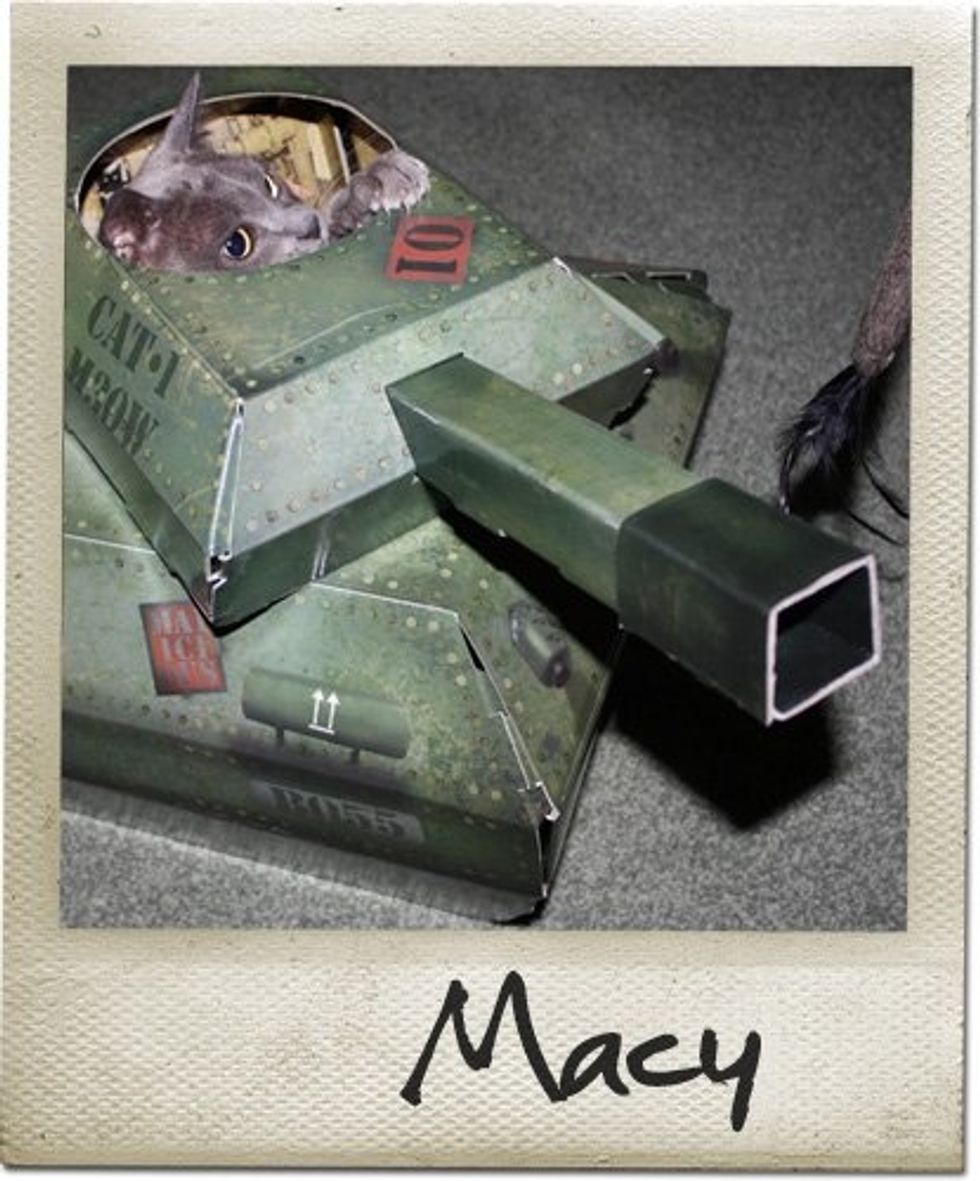 Suck UK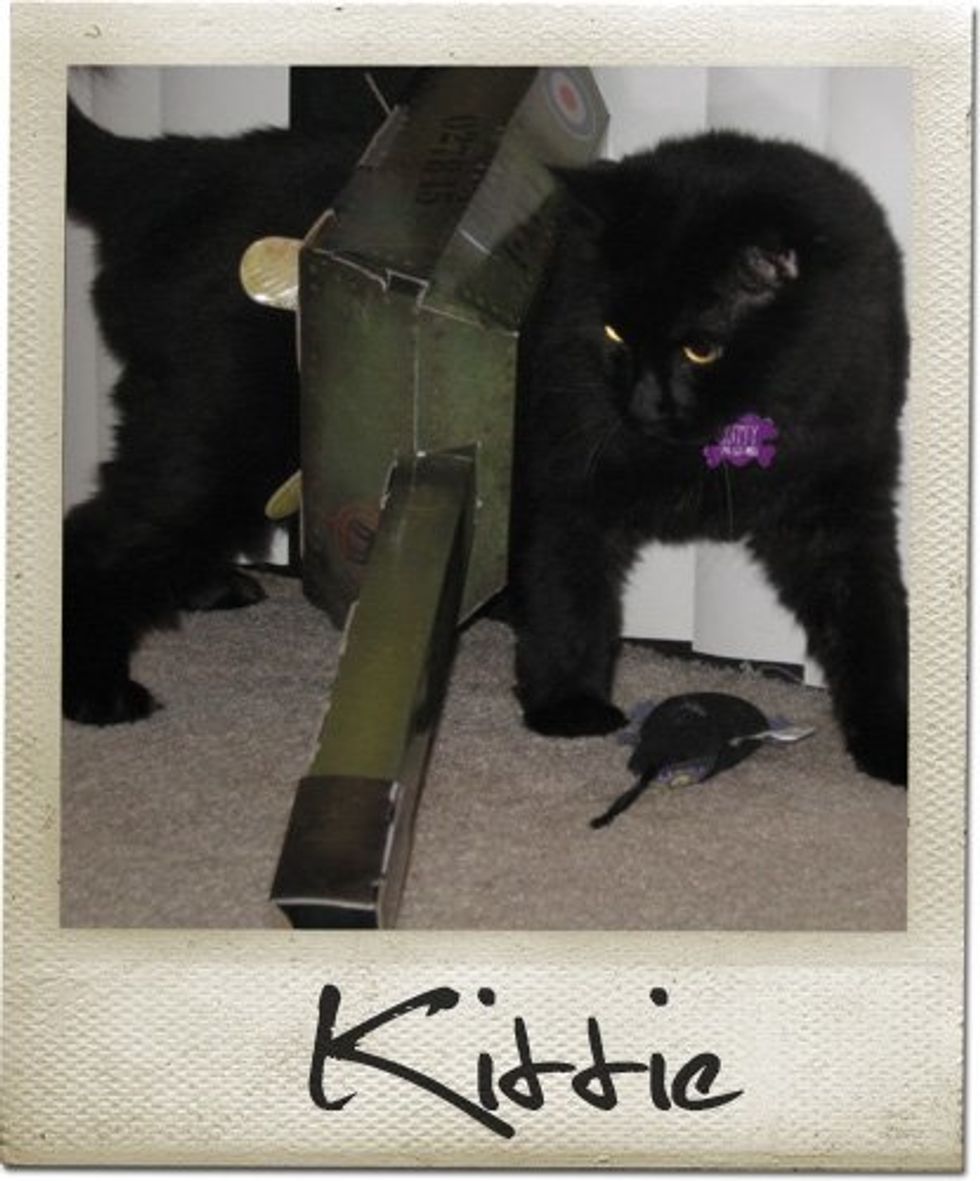 Suck UK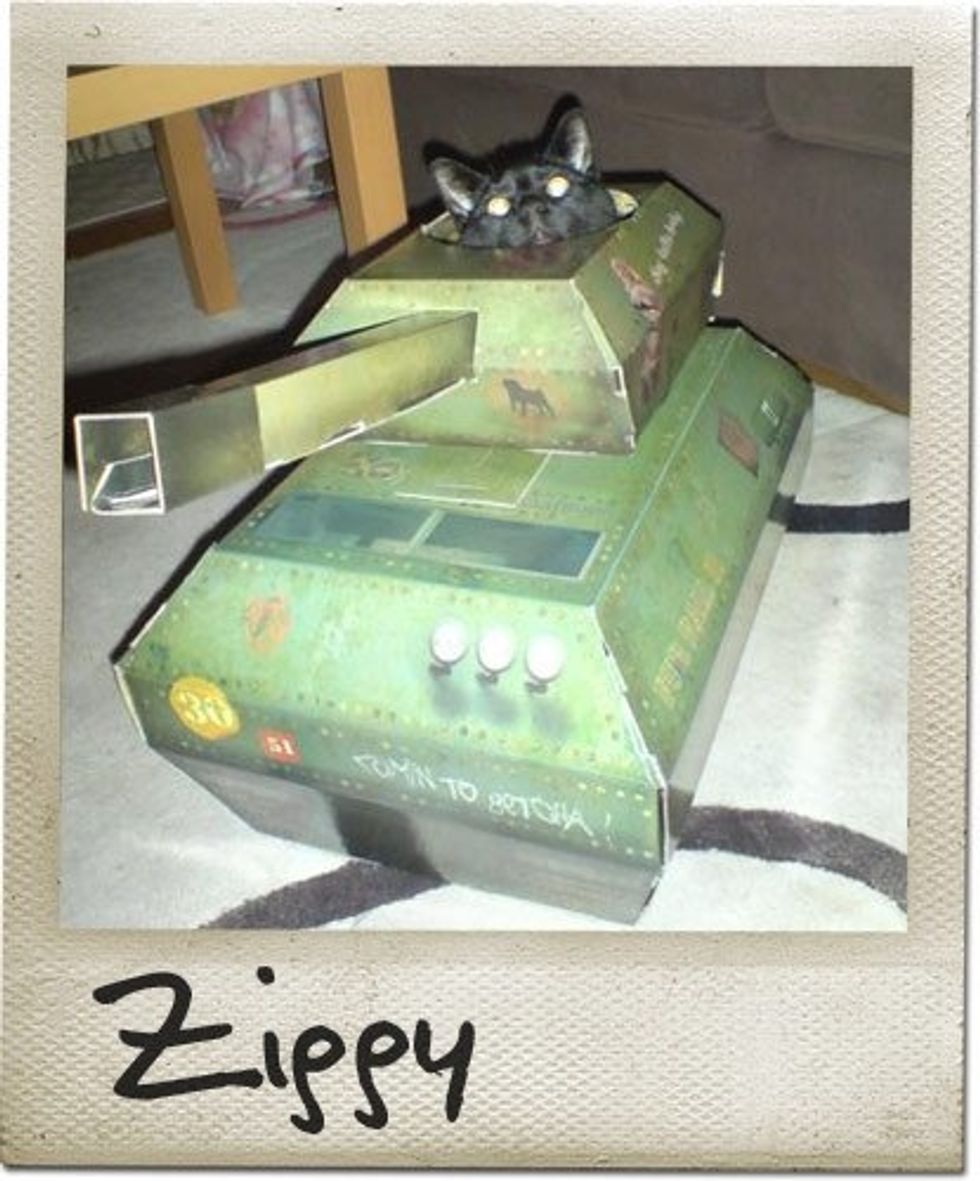 Suck UK
If the cats don't attack by land, they'll surely come from the air.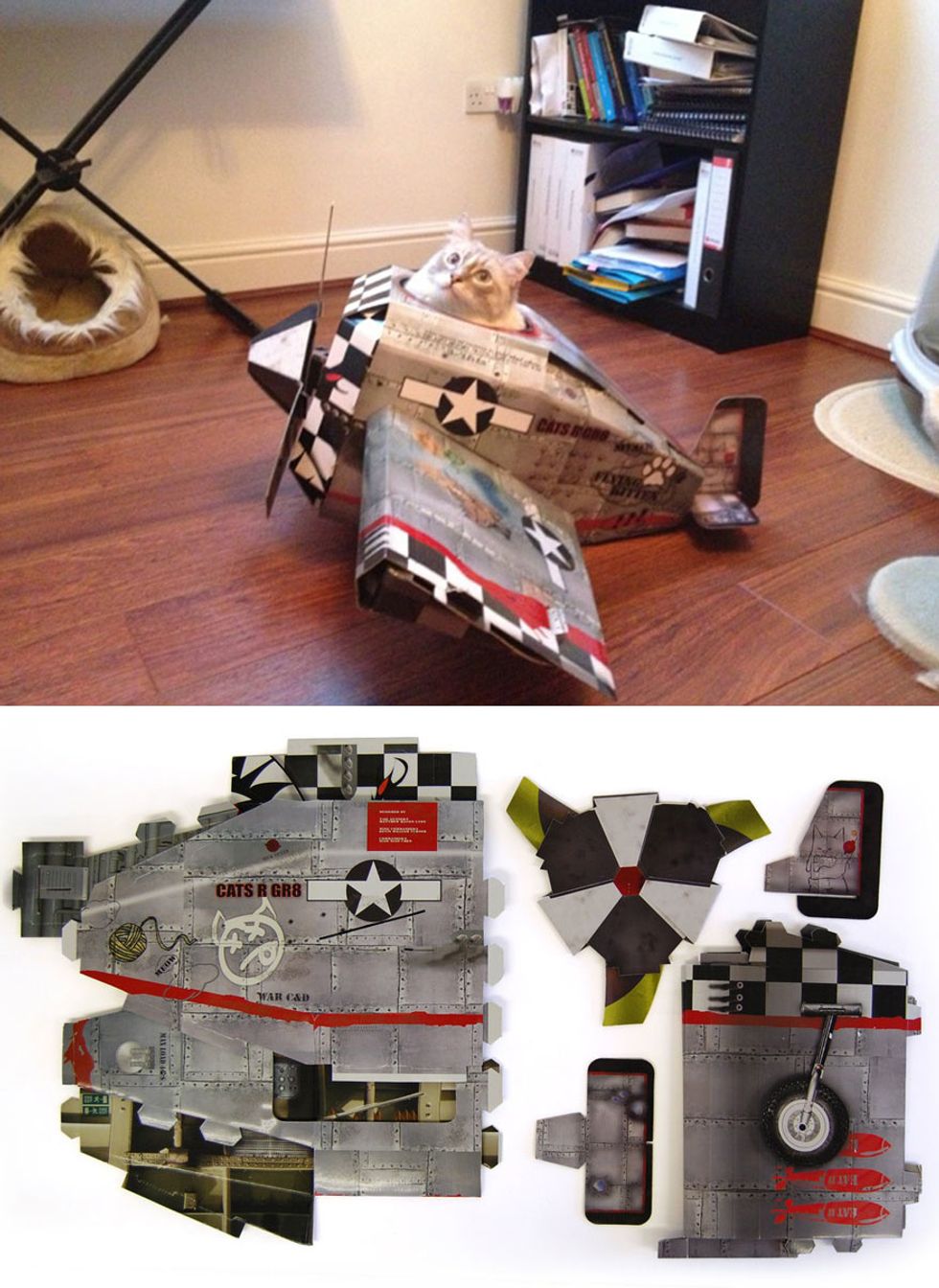 Suck UK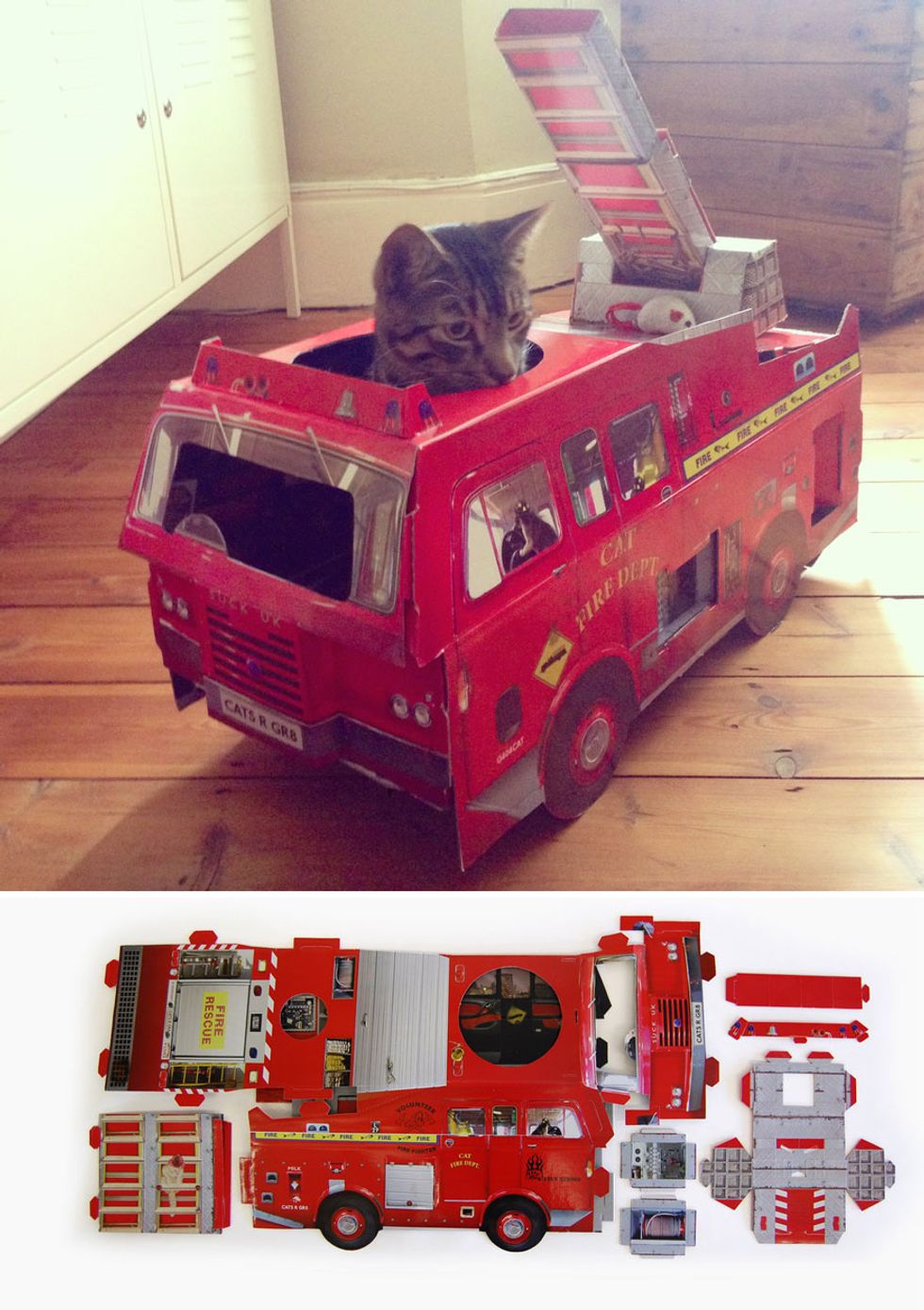 Suck UK
And on the off chance your cat doesn't have a thirst for destruction, Suck UK is also selling some more fashionable vehicles for the cat about town!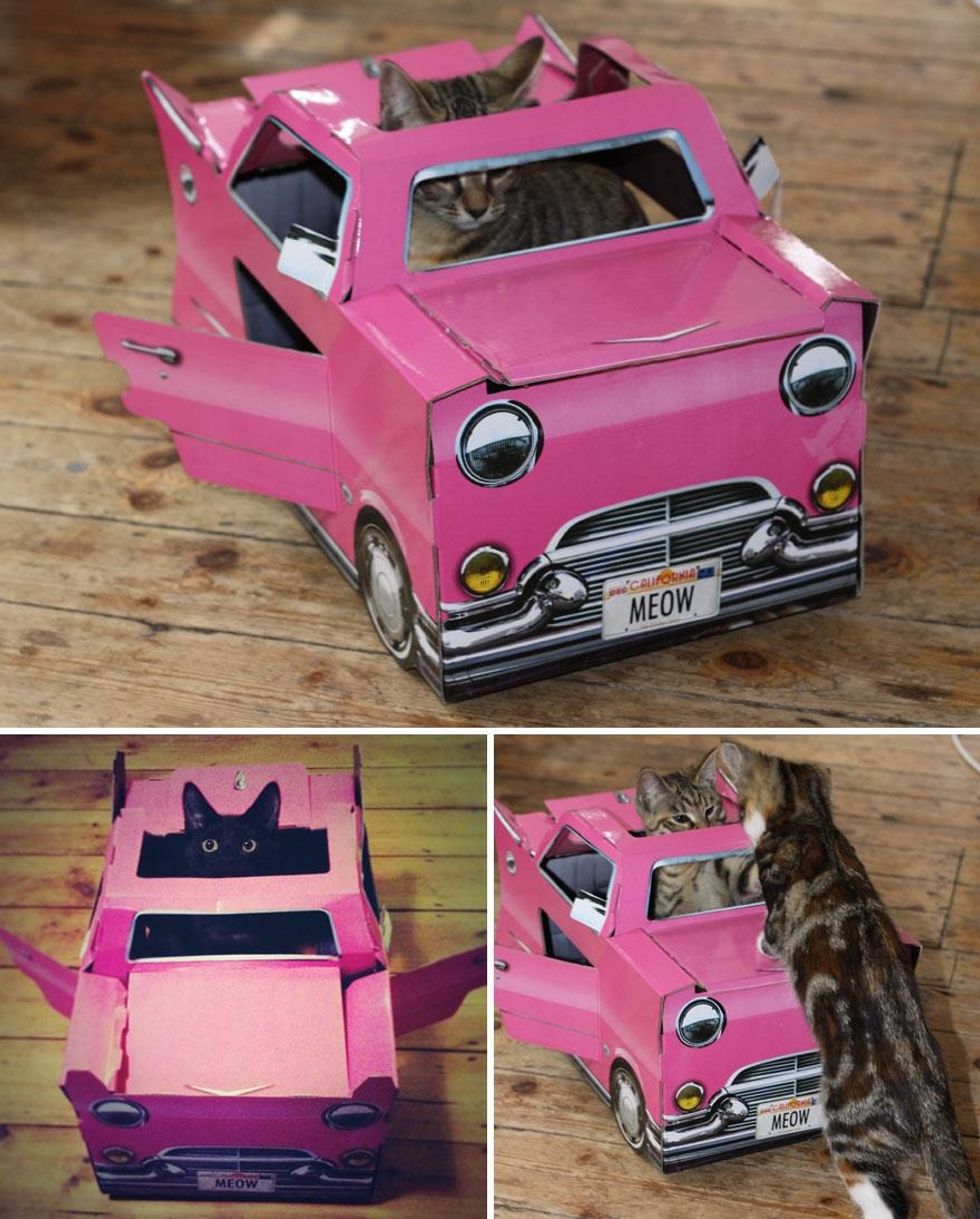 Suck UK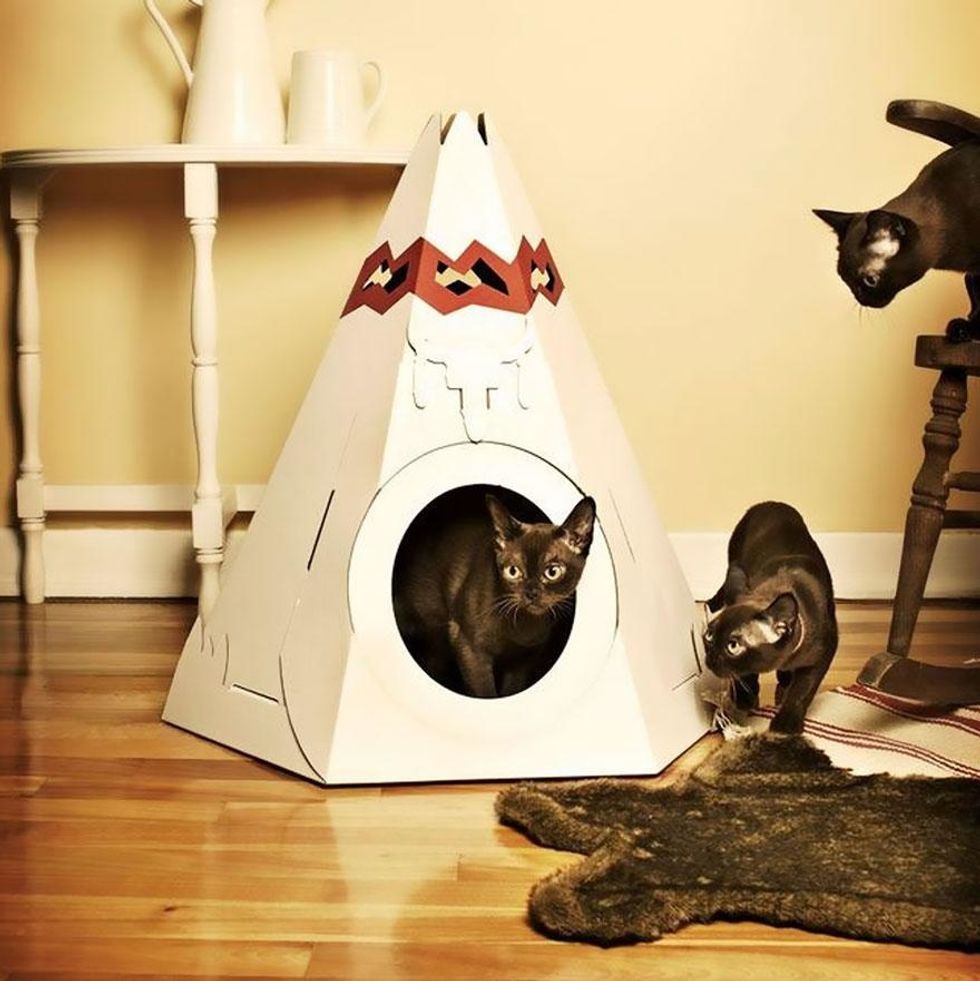 Suck UK
The internet loved the cat houses almost as much as their cats did:
Jazzmin and Aaron These are way cooler than the cat backpack. https://t.co/IuVMknO6jf

— Michael Kozlowski (@Michael Kozlowski) 1548090389.0
Sheer Heart Attack has no weaknesses. https://t.co/8j0jwSGjOk

— ah yes my fave idol, limmy (@ah yes my fave idol, limmy) 1485012498.0
Great. This is the last thing I need Massey to see and get ideas from. https://t.co/wrFomcOjJj

— Donald Ferguson (@Donald Ferguson) 1485133023.0
@shinmemertgami @Easyrok WW3 starts now. https://t.co/kbUAc47hRf

— Lily Lemon ♪ (@Lily Lemon ♪) 1485030666.0
@editmaster something for the cats https://t.co/glnYuWIU6f

— Stephen Marshall (@Stephen Marshall) 1548091566.0
These cute/dangerous cathouses are currently available on Amazon for 20 pounds or you can get them right from the source at Suck UK's website.
Your Cat Needs Her Own Cardboard Tank, Like Immediately https://t.co/sqS4UuPSDE

— Tips & Tricks (@Tips & Tricks) 1548160800.0
To the cat owners of the world, we wish you happy battles!