On Wednesday, President Donald Trump's Secretary of Housing and Urban Development advocated for discrimination and transphobia in housing the homeless.
Let that sink in: the head of HUD, Ben Carson, thinks discrimination in housing is appropriate.
---
At a congressional Carson faced questioning from Democratic Representative Mike Quigley of Illinois. The congressman asked if shelters receiving federal funds should be allowed to exclude transgender people.
The question stemmed from a proposed rule change suggested by Carson. The HUD Secretary wanted shelters with single-sex facilities like bathrooms and dormitories to be able to bar or mistreat transgender people.

Quigley said Carson's rule was "that if someone doesn't like someone else in that shelter, for whatever reasons, that you can allow discrimination against those people."

But Carson responded:
"No, what I'm saying is we have to take everybody's feelings into consideration. You can't just select a group and say that their feelings trump everyone else's groups."
Fumbling with his response, Carson claimed he'd work on his new guidance to avoid discriminating against trans people.
However Quigley replied:
"Just for reference, that's the third year in a row you've said that."
Finally Carson responded:

"You probably wouldn't like [my answer]… because in the past, you don't agree with my statement that everybody gets equal rights, but nobody gets extra rights."
Carson referred to a congressional resolution Quigley signed that condemned Carson for transphobic statements the HUD Secretary made in a meeting with staffers. Carson ranted about trans women in shelters and called them "big, hairy men."
However Quigley wasn't distracted.
On the topic of Carson's inability to produce the promised non-discriminatory guidance, he said:
"That means in three years, the protections haven't been in place. You have never documented what you just talked about."
"So, you're telling the trans community… because of how you perceive how some people react to them, it's OK to discriminate against them?"
You can see the full exchange here:

In the past, Carson has invoked his religion as justification for guidance and rules issued for his secular government agency. At least this time Carson managed to keep God out of his argument.
56% of transgender people are unsheltered compared to 48% of cisgender homeless people. 20%-40% of all homeless teens are LGBTQ despite being only an estimated 5%-10% of the total teen population.
Trans, non-binary and gender non-conforming homeless people face the greatest need. They don't need to also face the greatest levels of federally funded housing discrimination.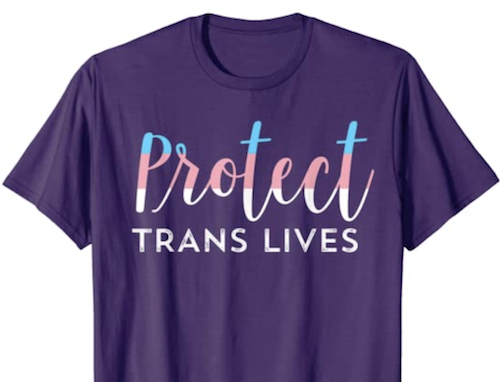 Amazon