The Republican Party in Arizona is still trying to push forward the thoroughly debunked conspiracy theory that President Donald Trump really won reelection. In reality, President-elect Joe Biden defeated Trump with record numbers, garnering over 7 million more votes and 74 more electoral votes.
They have tried to paint their efforts to overturn the will of the voters as patriotic, rather than undemocratic. As a part of this propaganda campaign, the President is often depicted as a man in the ideological lineage of the founding fathers.
On Monday night, the Arizona GOP decided to take this depiction to new artistic heights.
Here it is in all its majestic glory.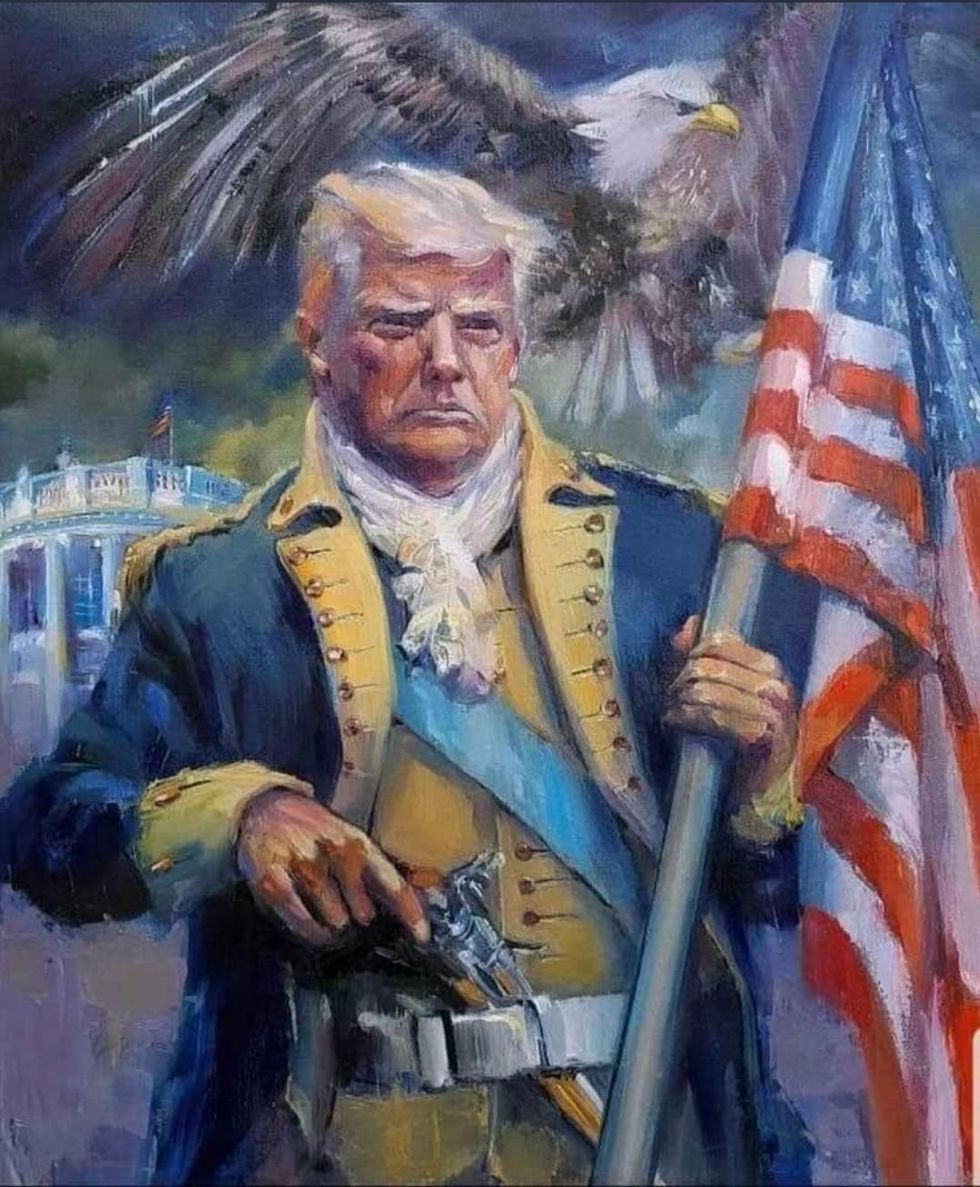 @AZGOP/Twitter
While the intent of the painting was to depict the President as a true heir to American revolutionary patriotism, others saw something else in it.
Others felt Arizona GOP sharing the painting was just unhinged.
And of course, there was a good amount of snark to go around.

There were fish in the barrel and the Arizona GOP handed Twitter a gun.
President-elect Biden is going to have a very full plate when he takes office on January 20th.