Amy Schumer is pregnant! Yay! Meghan Markle is pregnant! Also yay! Never did one think these stories could be in competition, and yet, here we are.
---
Schumer announced her pregnancy on October 22nd hidden within a tweet in which she endorses various Democrats for election in the November 6th midterms:
News https://t.co/UBe1ZQq5Yz

— Amy Schumer (@Amy Schumer) 1540252945.0
Missed it? Take a closer look: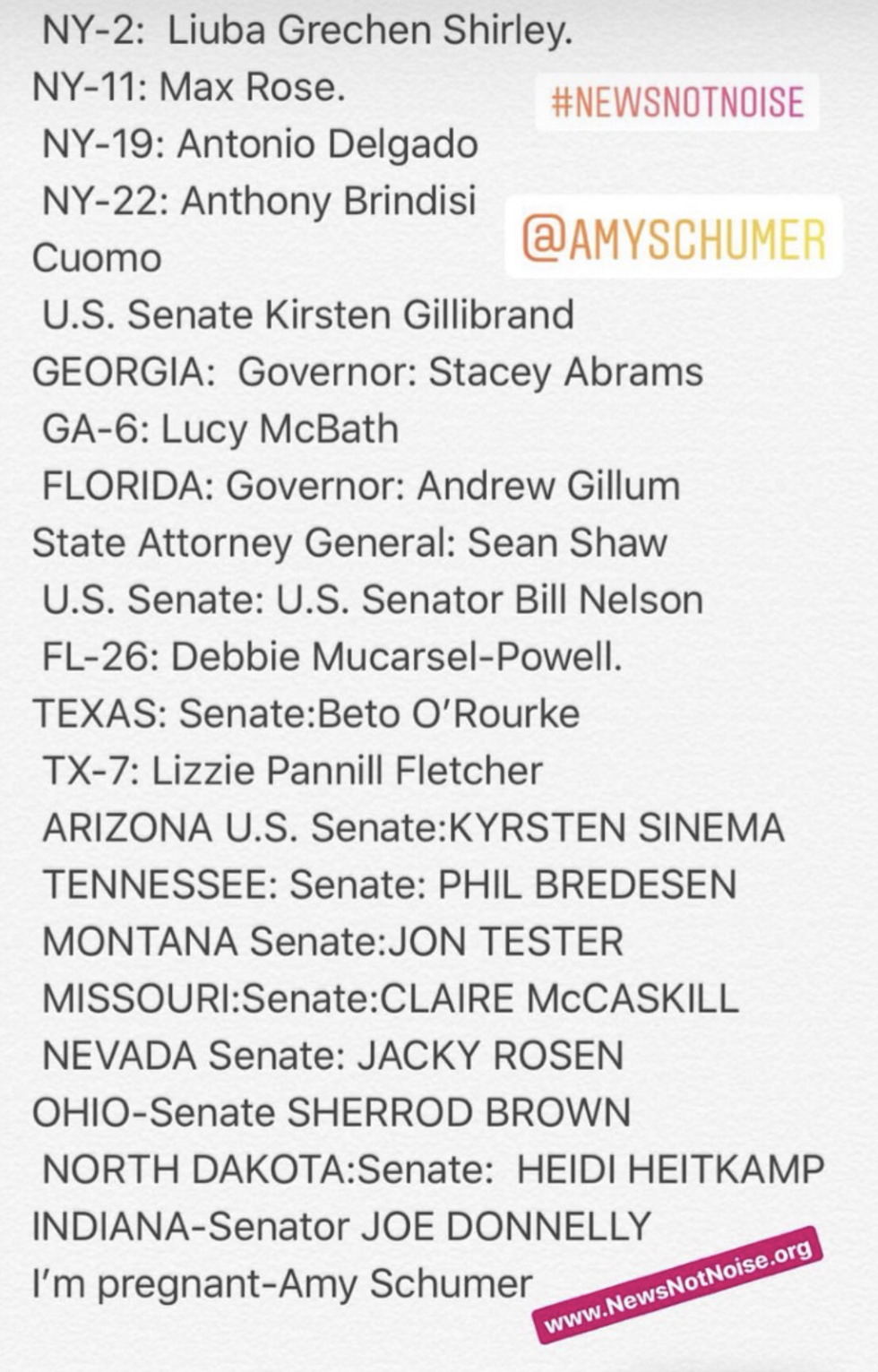 Well played.
Schumer and her husband, Chris Fischer, have so much to look forward to! Schumer says she is four months along.
But in true Schumer spirit, she used the opportunity to take a crack at a different celebrity who is also expecting a baby within the same timeline––none other than the Royal Bride herself, Meghan Markle.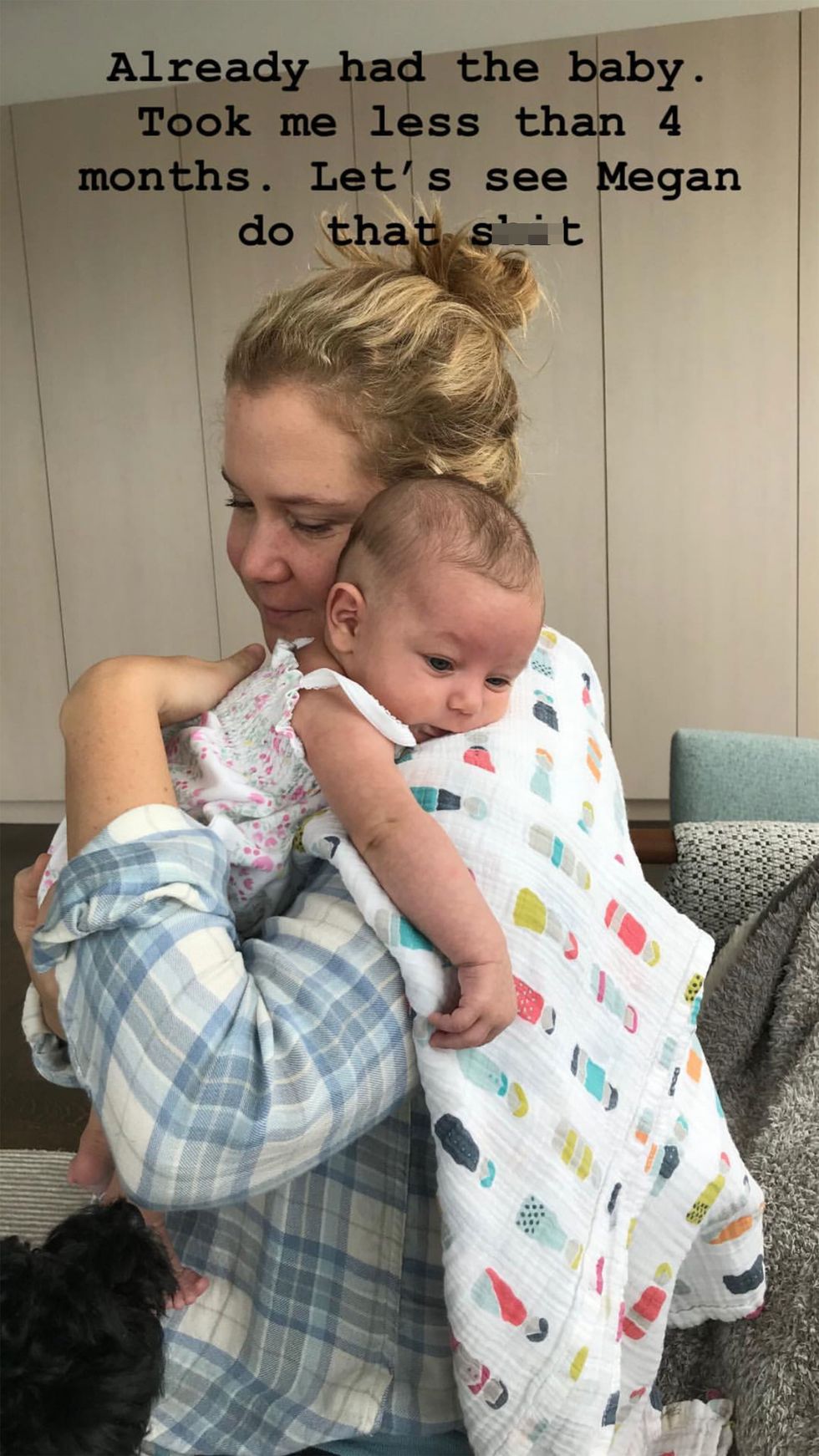 Photo via Instagram/Amy Schumer
"Only took me 4 months," she jests, while holding a newborn baby that is clearly not hers.
Schumer loves taking cracks at Markle. Whether it's about her sunburn: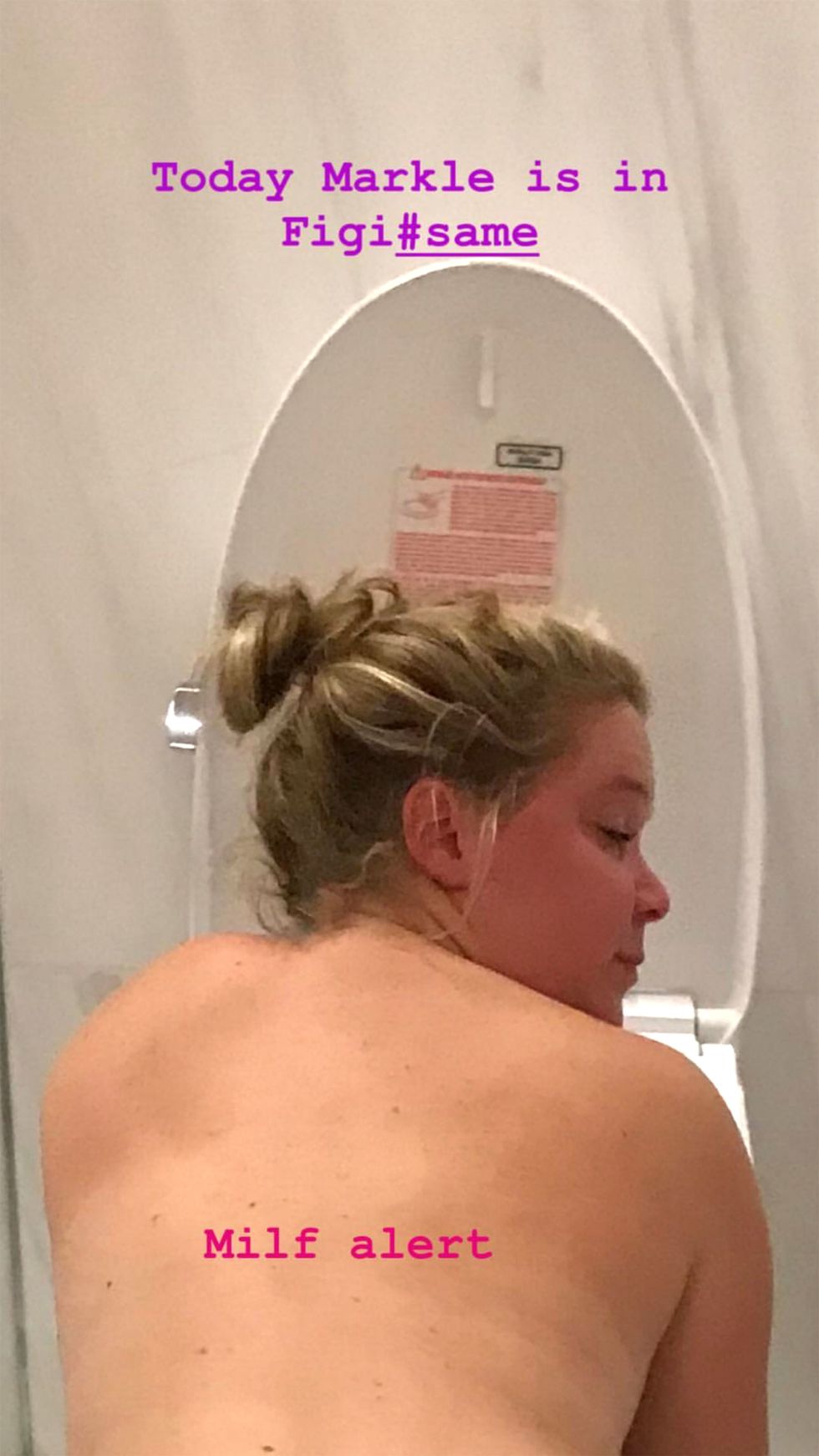 Photo via Instagram/Amy Schumer
Or the preamble to her big news with an accompanying picture that looks all too familiar:
People are excited for Schumer and sending her and Fischer their regards in their own ways:
@amyschumer Congratulations!!!! 💕💞 (love that your baby announcement includes @BetoORourke @lucymcbath… https://t.co/STnxc66vaV

— Piper Perabo (@Piper Perabo) 1540294263.0
@amyschumer I AM SO EXCITED FOR YOU!!!!!! ❤️❤️ https://t.co/FRjU56zrh6

— Jennifer B (@Jennifer B) 1540259628.0
@amyschumer Congrats! What a perfect announcement.

— sherry (@sherry) 1540253566.0
@amyschumer https://t.co/udXgNP7Cm4

— Luɔifer (@Luɔifer) 1540266764.0
@amyschumer So awesome! Congrats Amy! Yay! https://t.co/X0eoL74osj

— E (@E) 1540255074.0
And of course, she will probably continue with the digs at Markle well past the births of their respective children.
Meghan Markle is here getting married and pregnant with her first child at age 37 and you at age 27 think you need… https://t.co/gMCYHyIgtz

— Princess Consuela Bananahammock 🌻 (@Princess Consuela Bananahammock 🌻) 1539591076.0
Schumer is also 37 so the two have even more in common than we thought!
Y'all, Meghan Markle divorced an emotionally abusive man, became rich and famous. And at 37 she married a Prince an… https://t.co/Df7Tl3d07P

— Nonhle Beryl (@Nonhle Beryl) 1539792027.0
me: guys, we gotta stop speculating about meghan markle's uterus. it's demeaning and un-feminist and kensington p… https://t.co/uEWyi6ocPr

— emma lord (@emma lord) 1539590239.0
OH MY GOD MEGHAN MARKLE IS PREGNANT https://t.co/JBGA72MARt

— myra (@myra) 1539590521.0
Congratulations to both ladies.