Amazon president and CEO Jeff Bezos is the richest man in the world.
He also recently earned the reputation for being a penny-pincher after donating AU $1 million for relief efforts for the bushfires in Australia.

---
That is roughly $690,000 in U.S. currency.

He announced Amazon's philanthropy on Instagram:
"Our hearts go out to all Australians as they cope with these devastating bushfires."
"Amazon is donating 1 million AU dollars in needed provisions and services. Find more about it and learn how customers can help as well."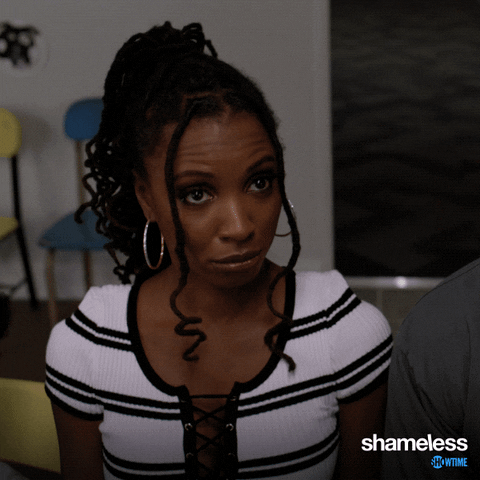 Giphy
While $690,000 USD is by no means a paltry sum, it is hardly a drop in the bucket for Bezos, who has a current net worth of $116.7 billion USD.

Celebrities including actor Chris Hemsworth and rock legend Elton John have also pledged $1 million, respectively.
But their wealth does not equate to the monumental fortune of the Amazon founder.

There are celebrities donating millions to fight this thing, enormous portions of their net worth. And yet, Jeff… https://t.co/kFxS3AVRRF

— Charlotte Clymer🏳️‍🌈 (@Charlotte Clymer🏳️‍🌈) 1578872791.0
Twitter users called out Bezos for not donating enough.

Amazon Australia made over $1B last year—but paid only $20M in taxes (2% tax rate) by exploiting loop holes. If Am… https://t.co/ulQHIHqpgd

— Qasim Rashid, Esq. (@Qasim Rashid, Esq.) 1578878898.0
Here is the startling value of his donation as it pertains to his wealth.

Bezos earns $690K every 4.5 minutes Bezos giving $690K to charity impacts his wallet the same as if an avg Austral… https://t.co/HGKMMvTl3R

— Qasim Rashid, Esq. (@Qasim Rashid, Esq.) 1578880829.0
That's equivalent to 0.00063% of Jeff Bezos's personal wealth. https://t.co/hVVyUp8LGR

— Byron Kaye (@Byron Kaye) 1578883314.0
this is 0.069% of his net worth. if you had $100,000 sitting in the bank, this would be the equivalent of donating… https://t.co/JPPj1Pktx8

— automaticshine 2.0 (@automaticshine 2.0) 1578877136.0
This feels like the equivalent of me donating a $5 dollar bill I found in a pair of jeans https://t.co/62TKogKmez

— Lindsey Wasson (@Lindsey Wasson) 1578871046.0
In the first half of 2018 Jeff was making about $191,000 per minute - so this is less than four minutes'pay for him. https://t.co/h4PHd5qOH3

— Philip O'Connor (@Philip O'Connor) 1578871060.0
People were quick to point out that a social media sex worker raised over $700K by selling nude photos of herself for the same cause.

She continues raising more money for relief efforts.
choose your fighter https://t.co/19n1euu4r8

— jordan (@jordan) 1578871086.0
Woman sells her nudes & makes over $700K. Donates every penny to Australian Brushires. #JeffBezos , CEO of @Amazon… https://t.co/c7sNkHJsgx

— K has no idea. Don't ask him. (@K has no idea. Don't ask him.) 1578892651.0
@cmclymer The fact that an Instagram influencer raised 700k which is 10k more than Jeff donated is sad. The typical… https://t.co/urEGovwaR9

— lizzy (@lizzy) 1578875650.0
@QasimRashid Paltry by his standards but still $1 million more then Rupert Murdoch donated

— Tim McHarg (@Tim McHarg) 1578883478.0
@QasimRashid This is pennies to Amazon.

— ChiaroxOscuro (@ChiaroxOscuro) 1578883084.0
Kylie Jenner is donating a million. She's worth several billion less than Bezos. https://t.co/sdl4MyoQ4H

— Oliver Willis (@Oliver Willis) 1578872573.0
It is never too late for this missed opportunity.
If Amazon did "Australian wildfires day" and donated all revenue from a single day of sales, they would raise almos… https://t.co/0CneZK3dqz

— dan solomon (@dan solomon) 1578871795.0
You can do your part by donating to the Australian Red Cross, who are supporting thousands of those in evacuation centers.
You can send money by going to redcross.org.au.
According to Sydney University ecologist Chris Dickman, 500 million animals – including birds and reptiles – have died in the New South Wales bushfires.

You can donate to WIRES – The New South Wales-based Wildlife Information, Rescue and Education Service Inc. – Australia's largest wildlife rescue organization – to help raise money towards rehabilitating the animals rescued from the fires.
Find out more at wires.org.au.