Once again, the camp that's quickest to cry "fake news" against any coverage critical of President Donald Trump has been caught distributing misleadingly edited videos to help their cause.
This latest video, shared by far-Right Trump ally Dan Scavino, is edited to appear as though former Vice President Joe Biden endorsed the man he's fighting to take on in November: Donald Trump himself.
---
Watch below.
In the video, Biden appears to say:

"We cannot win this reelection—excuse me—we can only reelect Donald Trump."
Trump soon shared the misleading video to his 70+ million followers.
But, the full quote says something quite different.

"We cannot win this reelection—excuse me—We can only reelect Donald Trump if, in fact, we get engaged in this circular firing squad here. It's gotta be a positive campaign."
The full speech is available here.
Fortunately, Twitter was one step ahead of Trump's efforts to deceive the public.
In a rare move, Twitter flagged the video as manipulated media, indicating to viewers that there was more to Biden's statements than it showed.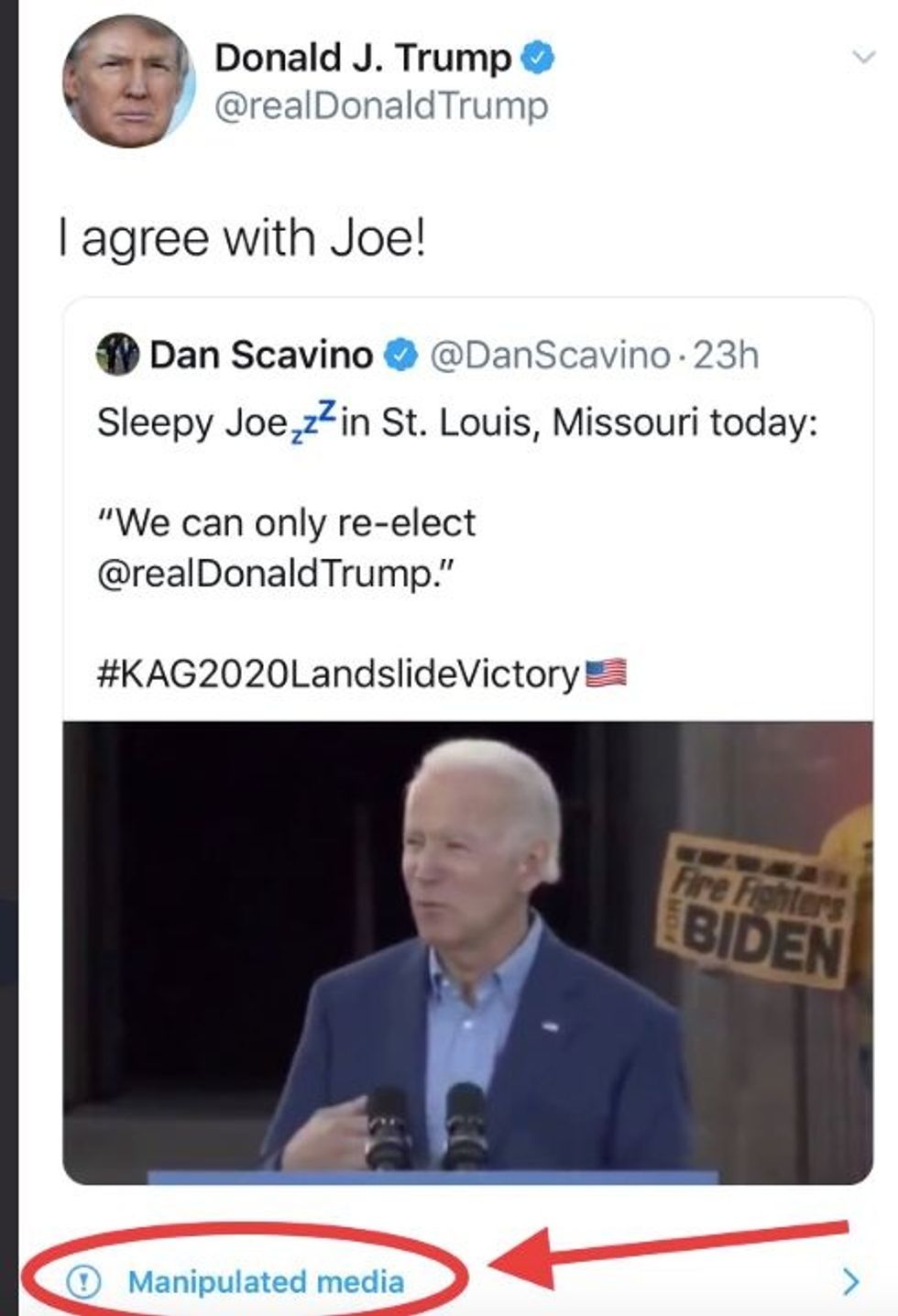 Huffpost // @realdonaldtrump/Twitter
People didn't hesitate to call Trump and his supporters out.
Scavino and others claim the video wasn't manipulated—just shortened.
Sure.