Donald Trump gave a speech to the United Nations and was, quite literally, laughed at by the world. Now, true to form, he tries to take credit.
---
After an embarrassing display on the world stage, where the disgraced president attempted to brag about his administration accomplishing more than anyone ever in the whole history of America, he is now trying to play off his statements as a "joke" he expected to get a laugh. Even though he, again, quite literally, says:
"I didn't expect that reaction, but that's okay."
It all started with this remark.
Now it seems he claims being laughed at was intentional.
Trump on laughter at UN during speech: "Oh it was great. Well that was meant to get some laughter, but it was great."

— Jim Acosta (@Jim Acosta)1537903005.0
Trump on how his UN speech went: "I think really well, it's gotten very good reviews certainly and I think it went… https://t.co/DYrwbZLRya

— Brian Ries (@Brian Ries)1537904305.0
media.giphy.com
No one is buying that Trump intentionally meant to brag about himself and get a laugh.
@moneyries He literally said something like "I wasn't expecting that response."

— Solomon Dixon (@Solomon Dixon)1537908010.0
@moneyries Sure....that's what he meant!!! What an ass! They all know how stupid he is!

— 🇺🇸💗Mary Anderson👀😁 (@🇺🇸💗Mary Anderson👀😁)1537921201.0
@moneyries Oh that's just a BIG lie right there from @POTUS, @realDonaldTrump.! I know he's intellectually limited… https://t.co/7GhqhVYv7q

— Prickly Pilgrim (@Prickly Pilgrim)1537956244.0
@moneyries He literally says during the speech that it WASN"T supposed to get laughter, and now you are saying you… https://t.co/ephRcBruo8

— MH (@MH)1537928998.0
@moneyries "Well that was meant to get some laughter" Can I call bullshit? Especially since he said "didn't expec… https://t.co/VBgus27YIa

— Lee Lydston (@Lee Lydston)1537921898.0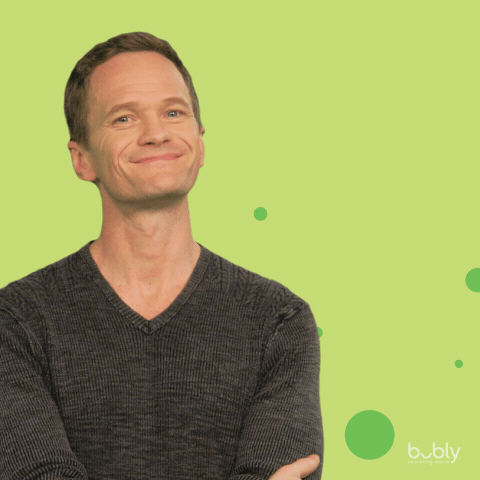 media.giphy.com
As always there is a tweet.
@Acosta 25 Sep 2018 World headlines: • "President Trump is Literally the Laughingstock of the World" 9 Aug 2014 T… https://t.co/SdreEs9KTw

— Puesto Loco™ (@Puesto Loco™)1537908524.0
People are picking up the clues.
@dustin1986 @Acosta You are SOOO right. I've heard it before. It's followed up in his head with ", because I'm gonn… https://t.co/4Ux11Kmt7j

— Jon Dance (@Jon Dance)1537904349.0
@JonDance2 @dustin1986 @Acosta Like his wife said "he punches back ten times harder." An embarrassing moment like… https://t.co/C7DOf571pk

— DD (@DD)1537914629.0
@dustin1986 @Acosta Just like whe someone says, "no worries."

— Elizabeth Prewitt (@Elizabeth Prewitt)1537911243.0
@dustin1986 @Acosta Facial expression = not ok

— anitranot (@anitranot)1537934081.0
Yikes! Perhaps it's best not to laugh.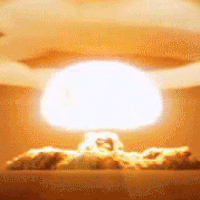 media.giphy.com
But not laughing is rather hard. Can you blame us? Trump makes it so easy.
@Acosta I'll just leave this here... https://t.co/OCsKAxxjyS

— 🌊#GroupOfPedofiles🌊 (@🌊#GroupOfPedofiles🌊)1537907400.0
H/T: Mashable, Washington Post