It's no secret people were anticipating Rihanna's return to the stage as the entertainer hasn't performed live since the 2018 Grammys when she performed "Wild Thoughts" with DJ Khaled.
While anxiously waiting to hear her belt some favorites from her albums ranging over the span of a decade, a 2017 memory resurfaced that had fans wanting a lot more from RiRi's Super Bowl halftime show.
The buzz surrounding Rihanna's performance reminded the internet that five years ago Tom Holland—a trained dancer—absolutely slayed the singer's "Umbrella" while on Lip Sync Battle, competing against Zendaya.
Never forget.
In the episode, the Spider-man: Homecoming star and his then just co-star Zendaya faced off with the latter doing a spot-on impersonation of Bruno Mars for his song "24K Magic."
But she was no match for Holland who nailed both the choreography and the outfit for an epic performance of "Umbrella" that followed a classic Gene Kelly "Singin' in the Rain" intro.
Zendaya's reaction is shown several times throughout the video, and at one point, she even fell to the floor in entertainment-induced disbelief.
Given the sheer glory of the performance, it's no wonder fans were pining for a reprisal of Holland's viral rendition.
While Rihanna did perform her hits, hopes of a collab with Holland came and went as the Grammy winner sang about a minute of "Umbrella" ten minutes into her performance before moving on to "Diamonds."
Eyes were glued for those 60 seconds hoping to catch a glimpse of the Uncharted actor but it was to no avail.
Many were disappointed by Holland's absence.
Someone did eventually make dreams come true, even if only virtually.
But Holland's absence can't take away from the 13 plus minute billboard-filled gravity-defying concert interrupted by the second half of a football game.
Zendaya herself even shared her excitement over the halftime show.
She first posted a close up of Rihanna's initial halftime performance pose to her Instagram stories.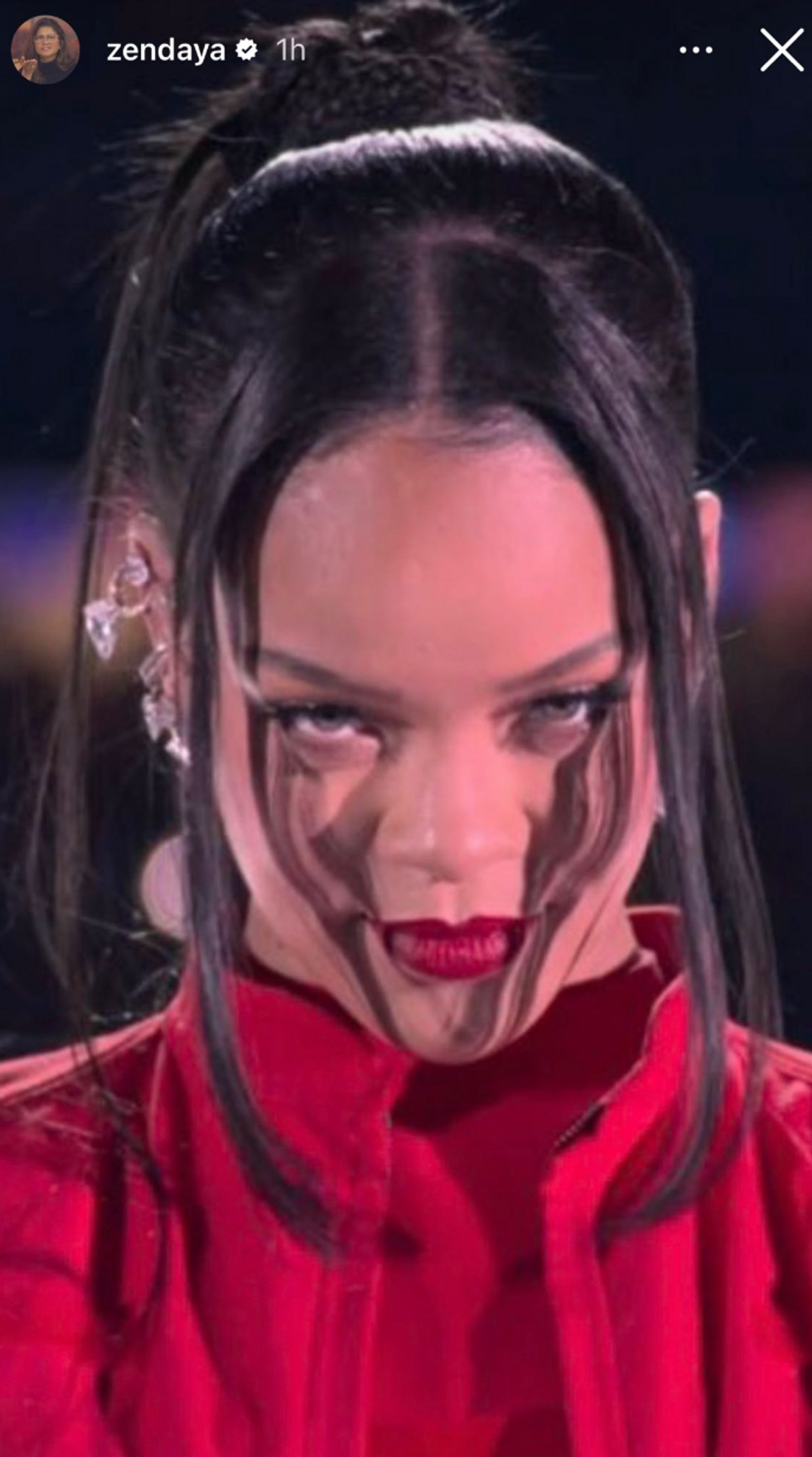 @zendaya/Instagram
She followed with her own reaction to Queen RiRi taking the stage, a repurposed one of her Lip Sync Battle shocked expression.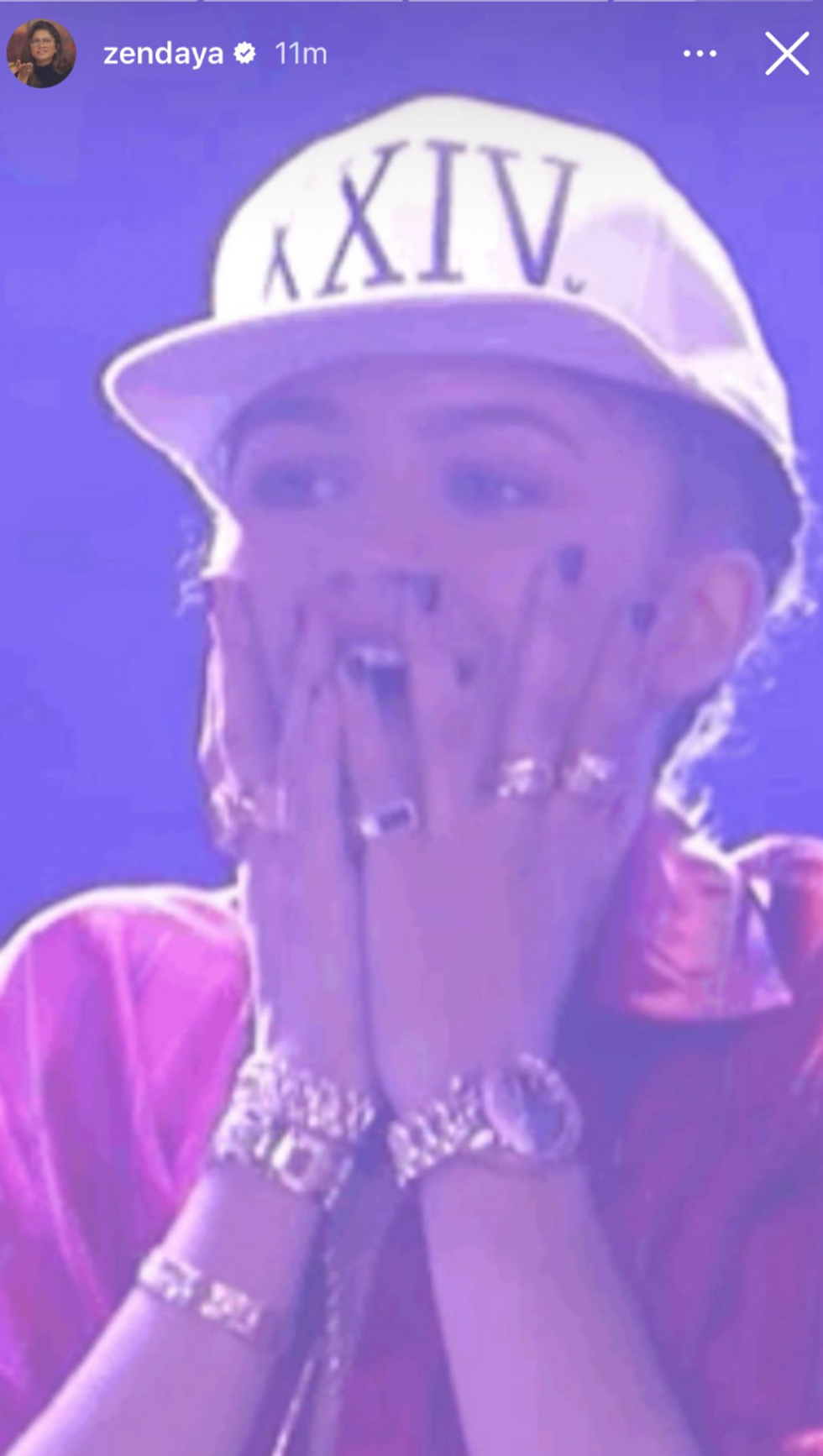 @zendaya/Instagram
While you won't see Holland anywhere, you can enjoy Rihanna's entire performance here.
Rumors have been floating around about a possible 2023 tour, her first in seven years.
Perhaps she'll have a surprise guest...