The most recent Star Wars installment left viewers with a lot of questions, most notably about Rey's parents. This theory answers them all.
---
Star Wars: The Last Jedi gave fans a lot to anticipate for Star Wars: Episode IX.

How will they incorporate footage of the late and beloved Carrie Fisher? Is Captain Phasma dead? Will Luke show up again?

But perhaps the most pressing question is: Did Kylo Ren tell the truth about Rey's parents?

Film Threat thinks they know. Check out their mind-blowing theory.

To recap, if this theory were true, Rey is the daughter of Han Solo and Qi'ra (played by Emilia Clarke). As we know, Kylo Ren's parents are Han and Leia. This would mean that Rey and Kylo Ren are half siblings. Sound familiar? Yep, that echoes the famous reveal in Star Wars: Return of the Jedi when Luke and Leia realize that they're twins.
Furthermore, Leia is on the Light Side whereas the child she bore is on the Dark Side. Qi'ra is on the Dark Side, but the child she bore (theoretically) is on the Light Side.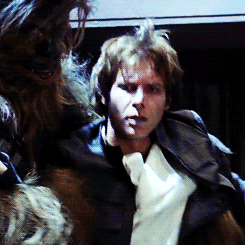 Talk about balancing the Force!
People are all about it.

But not everyone is buying it.
I guess we'll have to wait until next December to really know.