FIFA president Gianni Infantino met with Donald Trump inside the Oval Office to discuss North America jointly hosting the 2026 World Cup with Canada and Mexico.
Football wasn't discussed much during the meeting, but he did confirm would be Mexico financing the border wall that was a part of Trump's 2016 campaign promise.

Fox News host Shep Smith was flummoxed over the president's responses to questions about Twitter and search engines.
---
"Google is really taking advantage of a lot of people, and I think that's a very serious thing," Trump said during Tuesday's meeting.
"What Google and others are doing—if you look at what's going on at Twitter, if you look at what's going on at Facebook—they better be careful because you can't do that to people. We have tremendous—we literally thousands and thousands of complaints come in, and you just can't do that. Google and Twitter and Facebook, they're really treading on troubled territory and they have to be careful."
'What is he talking about?!' - Shep Smith is bewildered over these Trump comments https://t.co/xfttjiZzjT

— TheBlaze (@TheBlaze) 1535497771.0
After viewing the clip, Smith mocked Trump's words, staring with the comment about the border wall. "Mexico will pay for the wall, as we all know."
Then he asked his correspondent, John Roberts, to make sense of Trump's ramblings that followed the meeting with the FIFA executives.
"This new thing—today's new thing. Not a thing, but a thing. Which means nothing…. What is he talking about?" he asked, relaying the president's words from the meeting.

"'Treading on troubled territory.' 'You can't do that.' Do what to people?"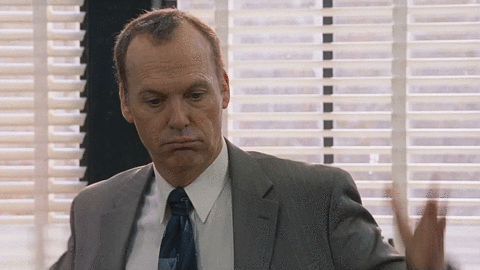 Roberts attempted to explain, saying, "He's just venting. He doesn't like the coverage that he sees, particularly in the Google search results who had pointed out some of what the president may have been either seeing on Google himself or had relayed to him."
Basically, Trump prefers fakes news that paints him in a more favorable light.

@thehill Trump: I like "real news" that says what a great job I'm doing and how I never lie!

— Yankeesfan66 (@Yankeesfan66) 1535490725.0
Smith succinctly pointed out that Trump's ramblings had a lot to do with his extreme disdain for how he's portrayed in the news.

"What he doesn't like is the news. It's not the people who are delivering it or the platforms on which they receive it. It seems to be the news itself."
@RawStory The only way @FoxNews can keep "NEWS" in it name is because of Shep! Dude , ask for BIG MONEY!!!

— TNC (@TNC) 1535489023.0
"It seems to be the news itself, because around there it's not good. The fake news tends to be pretty good to him, the real news tends to be pretty unpleasant."
Faithful Fox viewers skewered Smith for his coverage of the Oval Office meeting.
@RawStory Shep@needs to move to CNN. He's a drama queen and has as much bias as they do

— Dan (@Dan) 1535491267.0
@chicksonright Shep needs to move to CNN. Obviously he is related to someone high up, nepotism? There must be some… https://t.co/TLtv2fjjSn

— Kimberly (@Kimberly) 1535627062.0
But others came to his defense, saying that the host at least covers actual news as opposed to his colleagues.
@RawStory Whoa.. Fairness to @ShepNewsTeam he IS a Journalist, a Real Journalist on Fox Network, he did go up again… https://t.co/mbLgP2GCu5

— donna (@donna) 1535486934.0
@Katzekraus @RawStory He's doing his job reporting FACTS!

— massagequeen (@massagequeen) 1535506720.0
@RawStory How does Shep still have a job at Fox News? He's good and the only one that uses facts. I suspect he has… https://t.co/HWjvTqHepo

— M'Billy (@M'Billy) 1535495440.0
@thehill Shepherd Smith a small bastion of sanity in a sea of batshit crazy at Faux News. Amazed they haven't fired him yet...

— Russell (@Russell) 1535490471.0
At the end of the photo meet and greet, Infantino gifted Trump with a set of cards referees use during a game. The yellow card indicates a warning, while the red card is for "when you want to kick out someone."
"This could be useful for you, I don't know. It's for you," said the FIFA president.
Trump jokingly grabbed the red cards and pretended to fling them towards the press. His animosity for the media was never more apparent than in that moment.