Actor Ryan Reynolds has an epic online troll game and he appreciates the talents of others. He appreciates them so much, in fact, he sent a gift to another troll as a show of respect.
---
@Guy Inchair bought the web domains Avengers: Endgame.com and AvengersEndgameMovie.com after the release of the trailer for Avengers: Endgame, the sequel to Avengers: Infinity War.Both sites redirect to a YouTube channel showing Jimmy Kimmel spoof trailers, which change on a daily basis.
Guy Inchair made clear his intentions for hijacking the sites: He wants tickets to the premier ofAvengers: Endgame.
People thought his negotiation tactic was genius.
There may have even been some tightening of the screws. But relax! It was all in good fun.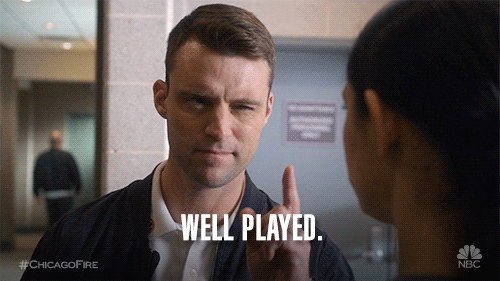 media.giphy.com
Reynolds, who stars in the Deadpoolseries, sent the fellow prankster a pretty impressive gift.
But Guy Inchair isn't joking about those tickets.
People can't believe he would trade the gift.
Reynolds popped in with this sweet message.
Aw, how sweet! Someone get this guy his tickets. He earned them.