Senate Republicans blocked a gun reform bill passed by the Democratic House of Representatives on Thursday.
The bill would have required universal background checks to prevent guns from getting into the hands of potential mass shooters and domestic abusers.
---
Yet another mass shooting resulted in the deaths of two teenagers and the injuries of several others. It occurred at a high school in Santa Clarita, California.
As Senator Richard Blumenthal (D-CT) spoke on the Senate floor to voice his opposition after Republicans successfully blocked the bill, he was handed a note with the dreadful news.
After receiving the note, a mournful Blumenthal said:
"As I speak on the floor right now, there is a school shooting in Santa [Clarita] California."
"How can we turn the other way? How can we refuse to see that shooting in real time, demanding our attention? Requiring our action?"
"We are complicit if we fail to act. It is not just a political responsibility, it is a moral imperative."
It wasn't the only time the contrast between the Senate's discussion and the shooting in Santa Clarita continued to be disturbing.
Right as the shooting began, Senator Cindy Hyde-Smith (R-MS) blocked another Senator's motion to unanimously pass the Universal Background Checks bill.
Her reason?
She was afraid her grandson would have to go through a background check if she wanted to lend him a hunting rifle.
Senator Chris Murphy (D-CT) expressed concern for kids constantly faced with the prospect of school shootings as they try to get their education.

And as news of the shooting was broadcast in the Senate cafeteria, business continued to carry on as usual.

People were outraged.
The Santa Clarita shooting was the 367th mass shooting in 2019.
Join with students and parents who wear orange to support sensible gun control legislation like background checks without loopholes.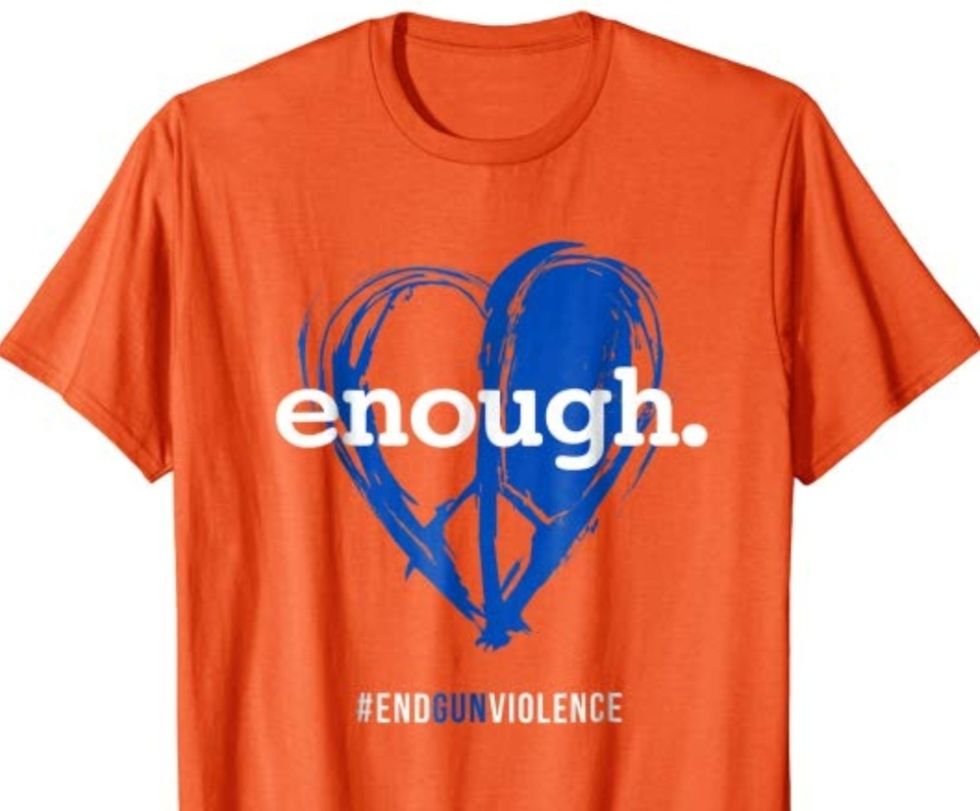 Amazon