Senator Rand Paul was attacked by a neighbor last week, allegedly over a landscaping dispute, leaving the senator suffering from broken ribs and bruised lungs. However, Paul's senior advisor said in a statement that the two parties involved in the violent scuffle hadn't had a conversation "in many years."
---
"Last week Sen. Paul was vigorously assaulted by someone in his neighborhood. This is a serious criminal matter involving serious injury, and is being handled by local and federal authorities. As to reports of a longstanding dispute with the attacker, the Paul's have had no conversations with him in many years."
The Senator was dismantling his lawn mower when Rene Boucher, the neighbor in Paul's Bowling Green, KY neighborhood, attacked him. A neighbor, who is a Republican, witnessed the turf tumbler, saying, "Rand never saw him coming or heard him coming."
Boucher, 59, is charged with fourth-degree misdemeanor assault and could land him a one-year sentence in jail if convicted. However, due to the severity of Paul's sustained injuries, authorities on Monday considered applying federal charges, which would give Boucher 10 years in prison for assaulting a politician.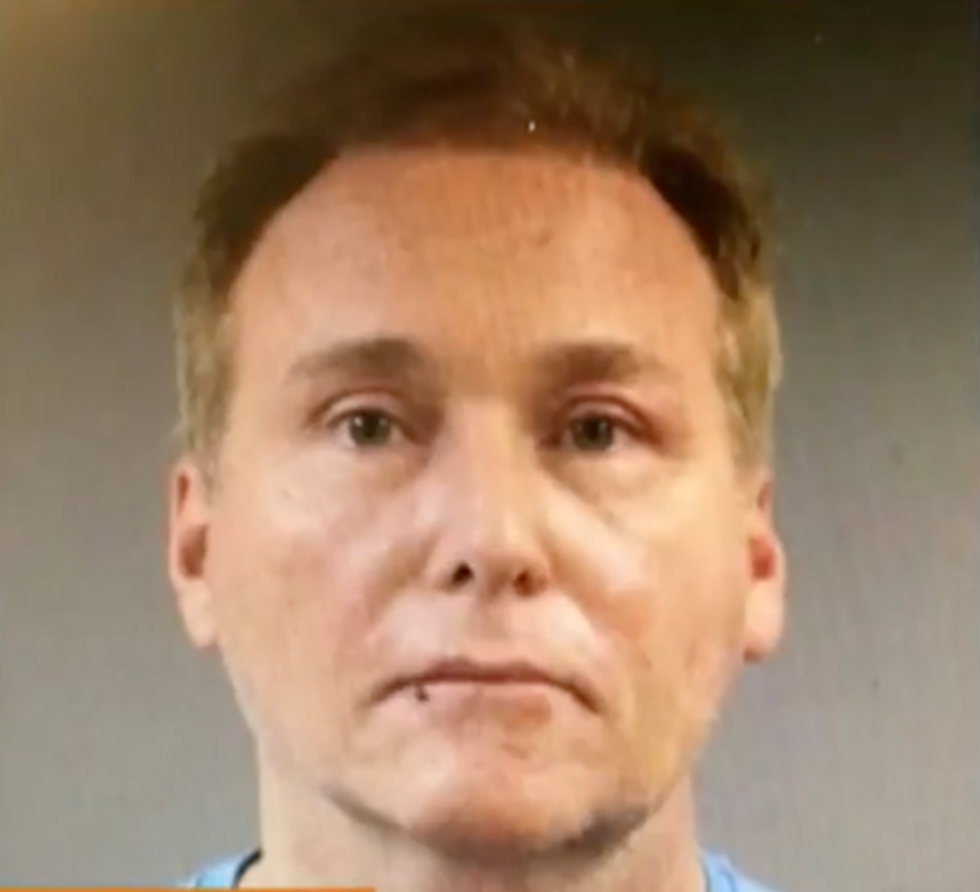 Boucher's attorney Matt Baker claims the attack was not politically motivated, although the Washington Examiner reported that Boucher's social media accounts had a litany of anti-Trump and anti-GOP comments, including calling for Donald Trump's impeachment. "It was a very regrettable dispute between two neighbors over a matter that most people would regard as trivial," Baker said in a statement.
According to
Sen. Paul provided an update to his followers on Wednesday.
I appreciate all of the support from everyone. A medical update: final report indicates six broken ribs & new X-ray shows a pleural effusion

— Senator Rand Paul (@Senator Rand Paul) 1510172840.0
&ref_url=http%3A%2F%2Fwww.washingtonexaminer.com%2Frand-pauls-neighbors-rip-media-landscaping-dispute-reports%2Farticle%2F2640090
The two men are no strangers. They've been neighbors for 17 years, and both even worked at the same hospital when Boucher was an anesthesiologist. But residents within the outwardly-harmonious gated community have known Boucher and Rand as polar opposites in the political spectrum.
"We sincerely hope that Senator Paul is doing well and that these two gentlemen can get back to being neighbors as quickly as possible," Baker said.
Conservatives are convinced the scuffle was politically motivated.
@drawandstrike @RandPaul The fact that his attack used to be an army doc is very telling: he knew just where to in… https://t.co/GZedi6aXeq

— purplerose59 (@purplerose59) 1510183328.0
@lori_konecki @tweet2u2 @drawandstrike @RandPaul Charge should be attempted murder. Guess whose medical career is over?

— Veritas (@Veritas) 1510184377.0
@glennbeck I'm buying a conceal carry pistol...Antifa is responsible for this and for Rand Paul attack...Arm yourse… https://t.co/kNy9il9vx0

— Kelly Joe Ray (@Kelly Joe Ray) 1509985147.0
Scalise shooting, Tennessee Church shooting, Rand Paul attack, Las Vegas shooting...etc. Conservatives are under attack America. #Wakeup #2A

— Covfefe The Russian Bot 😎 (@Covfefe The Russian Bot 😎) 1509990107.0
While this came out of left field.
Could this be a fabrication as a result of fear?
@adamcbest That's the thing about alt-right people, they're afraid of EVERYTHING. That's their whole shtick; fear.… https://t.co/AaqXfUEzCA

— Bart Bruyninckx 🏳️‍🌈 (@Bart Bruyninckx 🏳️‍🌈) 1509835589.0
@DeplorableJon They fought over their lawns you propagandist: https://t.co/oZERxHtLtq

— William Anthony Hirsch (@William Anthony Hirsch) 1510013765.0
@AaronMcBroom @FrostPegasus @adamcbest Merely 2 male egos locking horns. Thankfully they kept their guns out of it.

— pat pier (@pat pier) 1510015559.0
@RealEagleBites That is just stupid.

— Colleen Pidgeon (@Colleen Pidgeon) 1510016504.0
And here's a peaceful pitch to put an end to any animosity between the two. By moving forward, but still taking a peek behind.
Well, we hope that Mr, Rand Paul has a prompt recovery and that hard feelings will be going away between him and hi… https://t.co/i5riY5nlkp

— Michael Betancourt (@Michael Betancourt) 1510136992.0
Please SHARE this with your friends and family.
H/T - twitter, washingtonexaminer, reuters, nytimes