Mary McNally and her wife Karen Underwood recently experienced discrimination at a railway station in Dublin, Ireland.
McNally qualifies for free travel for herself and her spouse due to her status as a pensioner (retiree).
---
The couple was recently traveling from Heuston Station in Dublin to Cork.
At the ticket booth, Mary was asked for proof that she and Karen were legally partnered. Karen is originally from Chicago and immediately recognized the request as an act of homophobic discrimination.
Why?
One definition of discrimination is disparate treatment. Unless all married couples are required to provide proof of marriage, McNally and Underwood were discriminated against.
She told the Irish Times:
"It became an equality issue the minute he asked us for that."
She continued:
"Coming from Chicago, I refuse to live a life of oppression for anybody. The minute she was asked for proof of civil partnership - though we are actually married - it became an equality issue."
The couple has been together for over 20 years. They have been in a civil partnership since 2012 and got married as soon as they could in 2015.
Karen took to Facebook to vent her frustrations.
Irish Rail has since apologized to the women.
"No it is not [standard practice], and we apologise that the customer was asked this."
They went on to say,
"Our revenue protection officers who travel on board may verify directly with the Department of Social Protection that free travel passes are valid and that a person travelling on a spouse/partner ticket is entitled to do so, but in no circumstances should a customer be asked for proof of marriage or civil partnership."
The internet is outraged.
@PinkNews what the fuck

— Underdonelm77 🏴‍☠️ (@Underdonelm77 🏴‍☠️) 1577394044.0
@PinkNews I literally have no response, speechless at this. So insensitive and uncalled for.

— Mairead Ni Ruairc (@Mairead Ni Ruairc) 1577174226.0
@PinkNews How in the name of Cream Cheese can they be that stupid and insensitive!

— Pride Of Somerset County-An LGBTQ+ Support Group (@Pride Of Somerset County-An LGBTQ+ Support Group) 1577167088.0

Facebook

Facebook

Facebook

Facebook

Facebook

Facebook

Facebook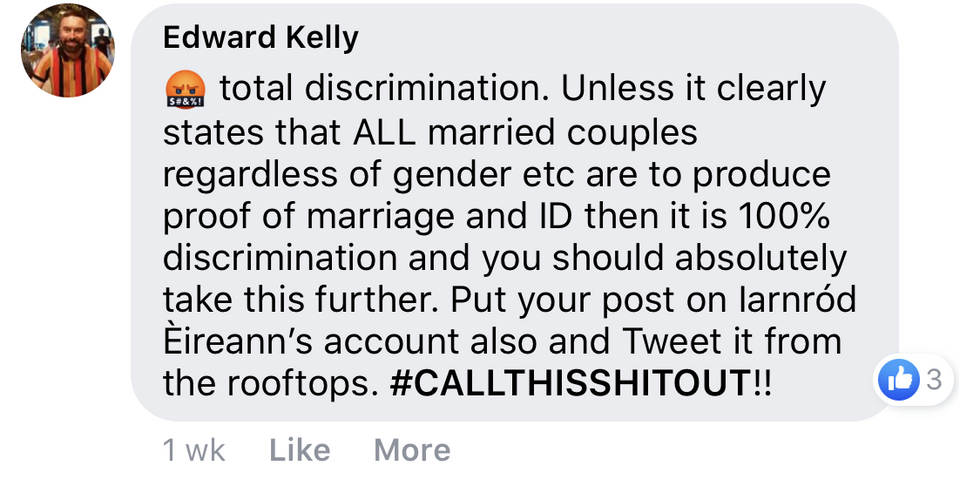 Facebook
Looks like time for some sensitivity training.
Make your opposition to bigotry known with this shirt available here.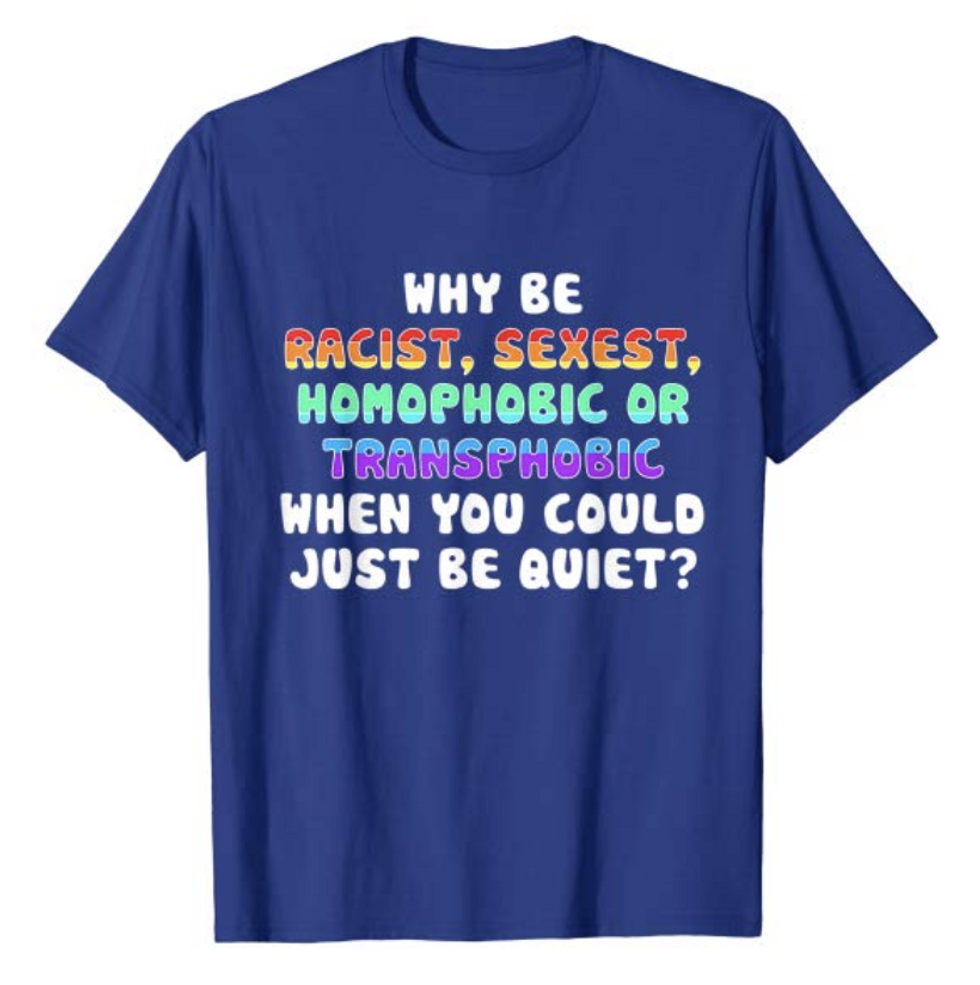 Amazon