Lynne Patton, a current top official at the Department of Housing and Urban Development and aide to the Trump family since 2009, suggested to the president that the Church of Scientology should revoke their tax exemption status. Trump allegedly agreed.
---
Last June, Patton spoke at the Republican National Convention, supporting Trump's campaign, and after an unsuccessful stint as a senior adviser to Secretary Ben Carson, she was promoted this June to her current position heading up HUD, a move that left other Trump supporters slack-jawed.
"]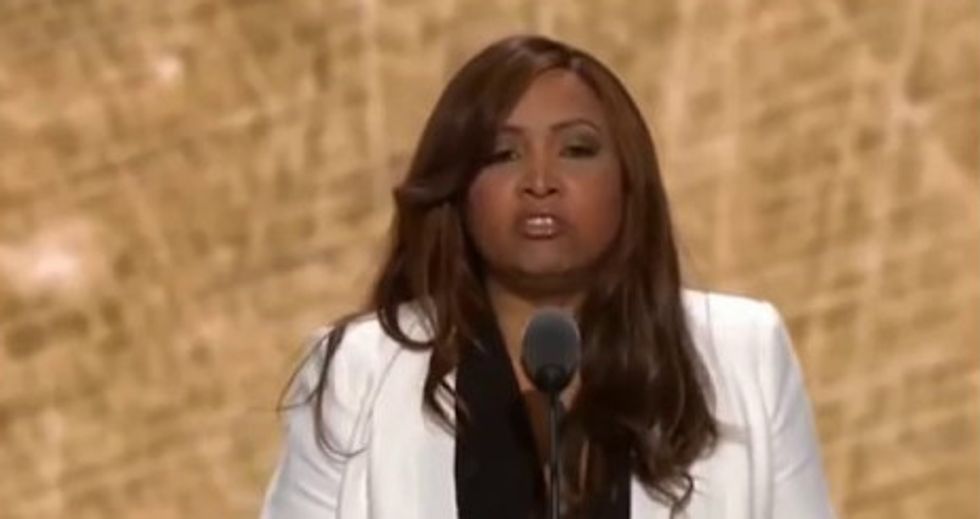 According to the Huffington Post, it's not clear whether Patton reached out to the IRS to initiate the revocation, but an expert said if Trump agreed with Patton, the conversation would be a "highly inappropriate level of interference with the IRS."
The intent to strip the Church of its tax status started when Patton reached out to actress and former Scientology member Leah Remini in a tweet in May 2017, asking her to direct message her about the Church. Remini tweeted back, "Hi Lynne would love any help you can give."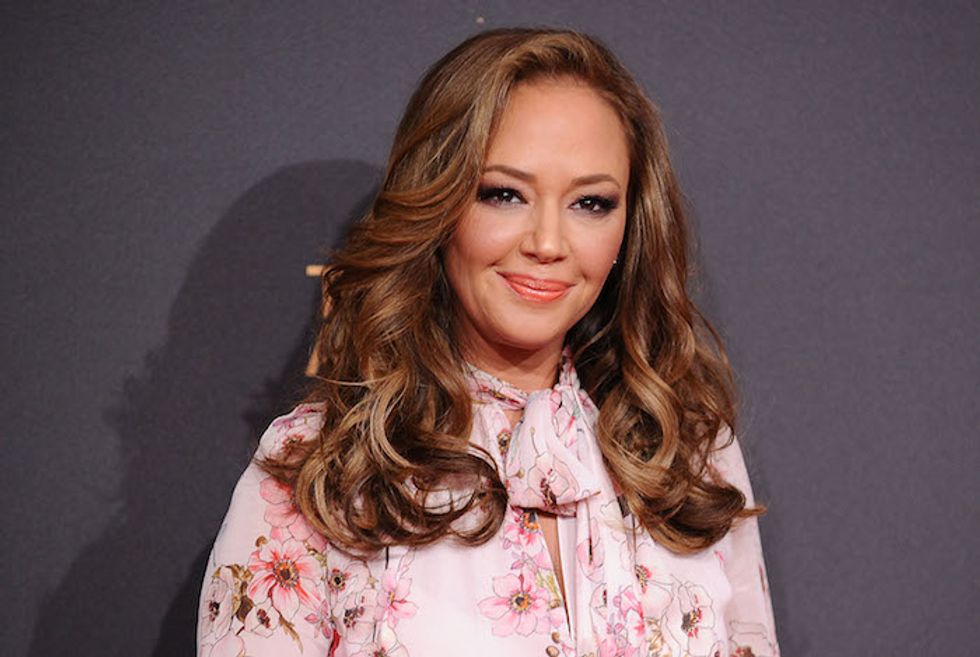 The King of Queens actress left the Church of Scientology in 2013 after citing leadership abuse and has since dedicated much of her time exposing the corrupt organization by producing and starring in an A&E docu-series called, Leah Remini: Scientology and the Aftermath, now its second season.
On May 30, 2017, Patton wrote back:

"From The moment I saw your series I told President Trump & his family we needed to revoke their tax exempt status. They couldn't agree more, but please don't publicize that yet. I want to do more due diligence on what the IRS has attempted in the past (or maybe you can enlighten me), then I'll identify who we need to connect with again."
Later that afternoon, Patton sent another tweet to Remini, saying, "This is going to get done in the next 4 years or I'll die trying. Knock on wood!"
Larry Noble, a senior director of ethics and general counsel at the Campaign Legal Center said, "For the White House or any administration official to try and influence who the IRS targets, for whatever reason, is wrong and could result in a violation of the law." Nobel, who was the former general counsel of the Federal Election Commission, added, "The IRS must make these decisions independently without any influence by the White House or administration officials."
There are conditions for Patton to accomplish what she conspired to do with the Trump administration, and its outlined in The IRS website:
"The IRS may begin a church tax inquiry only if an appropriate high-level Treasury official reasonably believes, on the basis of facts and circumstances recorded in writing, that an organization claiming to be a church or convention or association of churches may not qualify for exemption."
On May 31, Patton emailed Remini her response, expressing her optimism for a mission that Trump will ultimately take credit for if it succeeds:
"I look forward to doing my part to help put an end to this ongoing nightmare and blatant misuse of our IRS rules & regulations. … I want to do more research on Scientology's history with the IRS, to date, so that I can better understand what tactics have been applied and where we can pick up. Would you have any of this information handy? If not, I will obtain it from the agency directly, Kindly advise!"
Whether it happens, or not, Trump will unexpectedly be praised for something he didn't initiate.
@itsdlisted OMG... is he actually going to do something... GOOD?!

— Erin (@Erin) 1510331291.0
@lpolgreen @yashar Wow... I cannot believe I agree with him on something !

— Debra (@Debra) 1510273458.0
Meanwhile, people sounded off their opinions on Scientology being a nefarious institution.
@lpolgreen @yashar This might be the one thing I agree with, with this POS. This isn't a religion it's a cult and… https://t.co/4hjG0QOqs3

— chelleb 🌊 🤎🧡🤎🧡 (@chelleb 🌊 🤎🧡🤎🧡) 1510272920.0
Could Trump lower his gun after realizing something?
Please SHARE this with your friends and family.
H/T - twitter, huffingtonpost, politico, thehill