A woman was asked by a Planet Fitness staff member to cover up or leave the premises because she was purportedly violating the gym's dress code.
The allegation was confusing given the fact she was fully clothed in leggings and a short-cropped T-shirt.
Alana, whose TikTok handle is @pennevodkaplease, posted a video explaining what happened. It was viewed over 100,000 times.

Her caption indicated what would happen as a result of the incident.
"Time to find a new gym."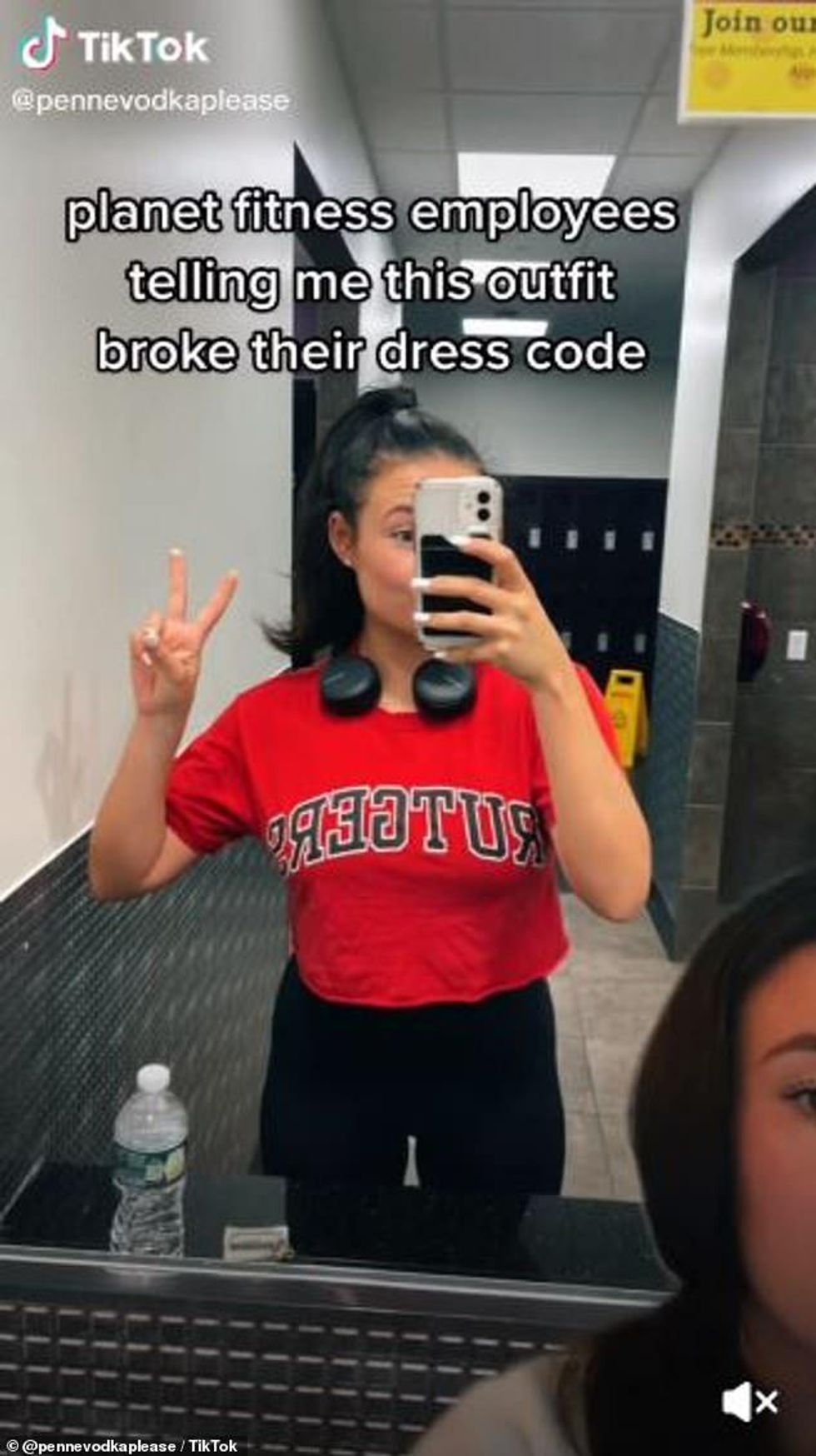 The background image for the clip was of her fully clothed and taking a selfie in front of a mirror.

The text across it read:
"Planet Fitness employees telling me this outfit broke their dress code."
"Umm, if you don't like me, that's fine," Alana said of her encounter with a staff member, adding, "watch your mouth."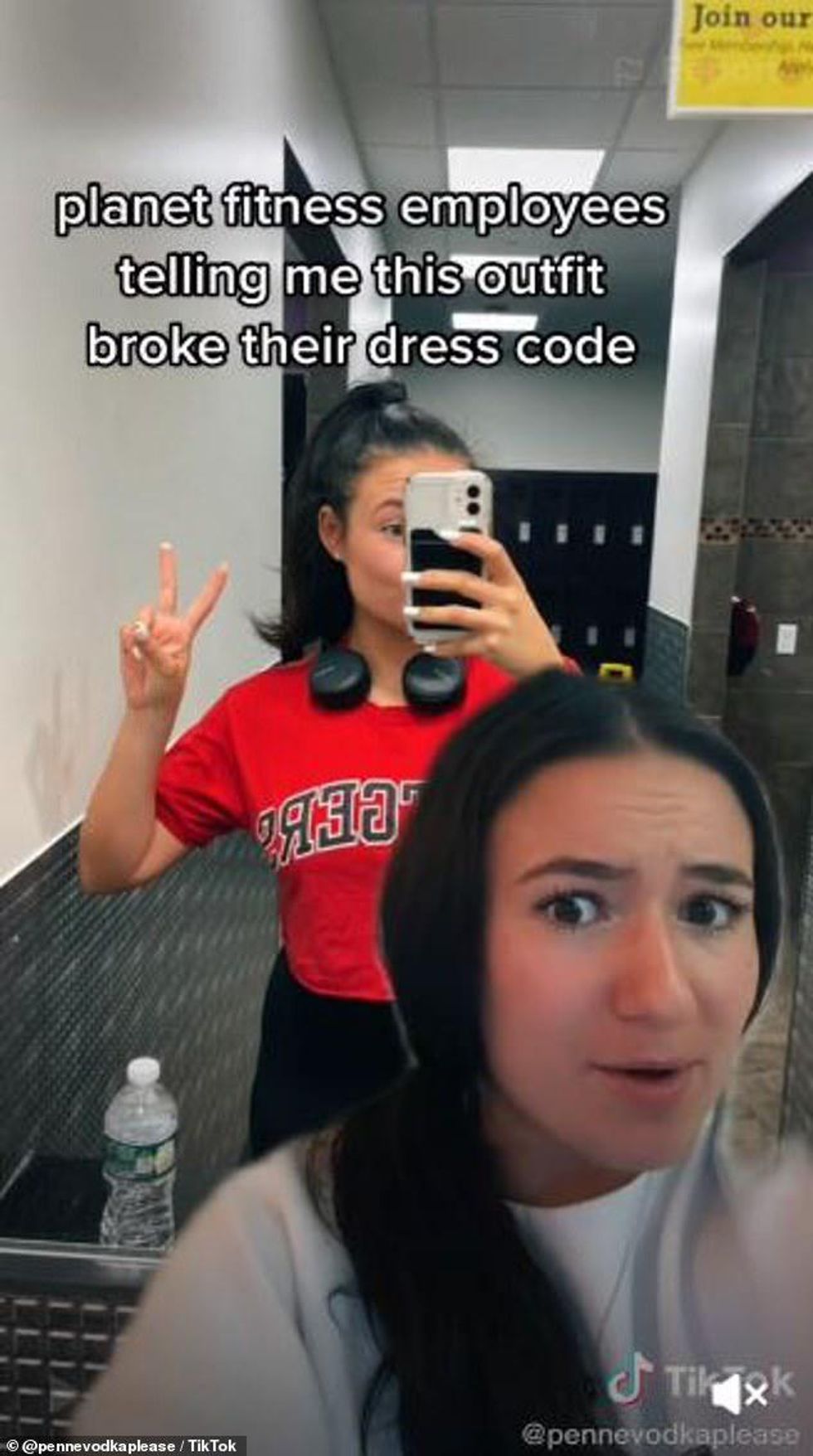 When asked in the comments what the problem was, she replied:

"They said my shirt was too short so I should pull my shirt down and my leggings up more."
The fitness chain touts itself as a "Judgement Free Zone," something one commenter sarcastically pointed out.

@pennevodkaplease/TikTok

@pennevodkaplease/TikTok
Gym-goers expressed their astonishment about the dress code in the comments.

@pennevodkaplease/TikTok

@pennevodkaplease/TikTok

@pennevodkaplease/TikTok

@pennevodkaplease/TikTok

@pennevodkaplease/TikTok
Apparently, she was not the only gym member who experienced a similar situation.

@pennevodkaplease/TikTok
People suggested ways she could take action.


@pennevodkaplease/TikTok

@pennevodkaplease/TikTok
According to Planet Fitness's website, there is no specific ban on crop-tops mentioned; however, the company vaguely stated they would ban outfits that could be perceived as "intimidating" or "offensive."
"We're all for people expressing themselves, but do ask that clothing that may be perceived as intimidating, revealing, or offensive not be worn in the club."
"We also do not allow clothing that may present safety hazards or damage equipment."
"Examples of clothing that is not allowed include: open-toed shoes or sandals; mud-caked, greasy, or soiled shoes or clothing; jeans or pants with prominent grommets and clothing with messaging that a reasonable person may find offensive or otherwise inappropriate."

A spokesperson addressed the incident and said the gym's location was taking action after one of their employees made a poor judgment.

"We sincerely apologize for the unfortunate incident that took place at our Fairfield, NJ location."
"In this instance, a staff member enforced a company dress code policy in error. We are working closely with the local franchise owner to reeducate our staff on current policies."
They added:

"We have also contacted this member directly to personally apologize and look forward to welcoming her back into our clubs."