With the COVID-19 scare, face masks for purchase are in short supply.
Folks across the world seem to have the solution, though, when they showed you how to turn your bra into a functional face mask.
---
But upon second glance, it seems like they left most of the populace out.
The DIY videos at first seem resourceful.
Womanhood's greatest secret has been REVEALED....how to turn ur bra into a face mask https://t.co/YzN7gyFu5j

— quarantine qt (@quarantine qt)1501728889.0
Please tell me I didn't just see a tv news segment where they made a corona virus mask out of a used bra with sciss… https://t.co/n9TKa03g7K

— Yarimar Bonilla 👩🏾‍💻 (@Yarimar Bonilla 👩🏾‍💻)1583510268.0
Don't worry about the face mask shortage because you can make one with a bra https://t.co/1IjmeNnO3X https://t.co/O74FipSqaq

— HopClear (@HopClear)1583807424.0
But since people's bodies do not come in one shape and size, it actually has proven rather unhelpful for people with larger breasts.
Came across a post on Facebook that shows how to repurpose your bra into a face mask so naturally I had to try it😅🤣… https://t.co/AvztXM7KIO

— Blake DeRossette (@Blake DeRossette)1583556649.0
Some people are making masks from bras because of the mask shortage due to Coronavirus fears. Thought I'd try mine… https://t.co/TZJY2z3KaX

— ✨ 𝒮𝒶𝓇𝒶 𝒮𝓉𝒶𝓇 ✨ (@✨ 𝒮𝒶𝓇𝒶 𝒮𝓉𝒶𝓇 ✨)1583211810.0
Pro Tip: Use your bra as a face mask for coronavirus. I have 7 people in each cup.

— Certified Pre-Loved (@Certified Pre-Loved)1583790316.0
I'm truly beyond words. 😂😂😂😂😂😂 https://t.co/gMQzcigAdx

— tim hell. (@tim hell.)1583196746.0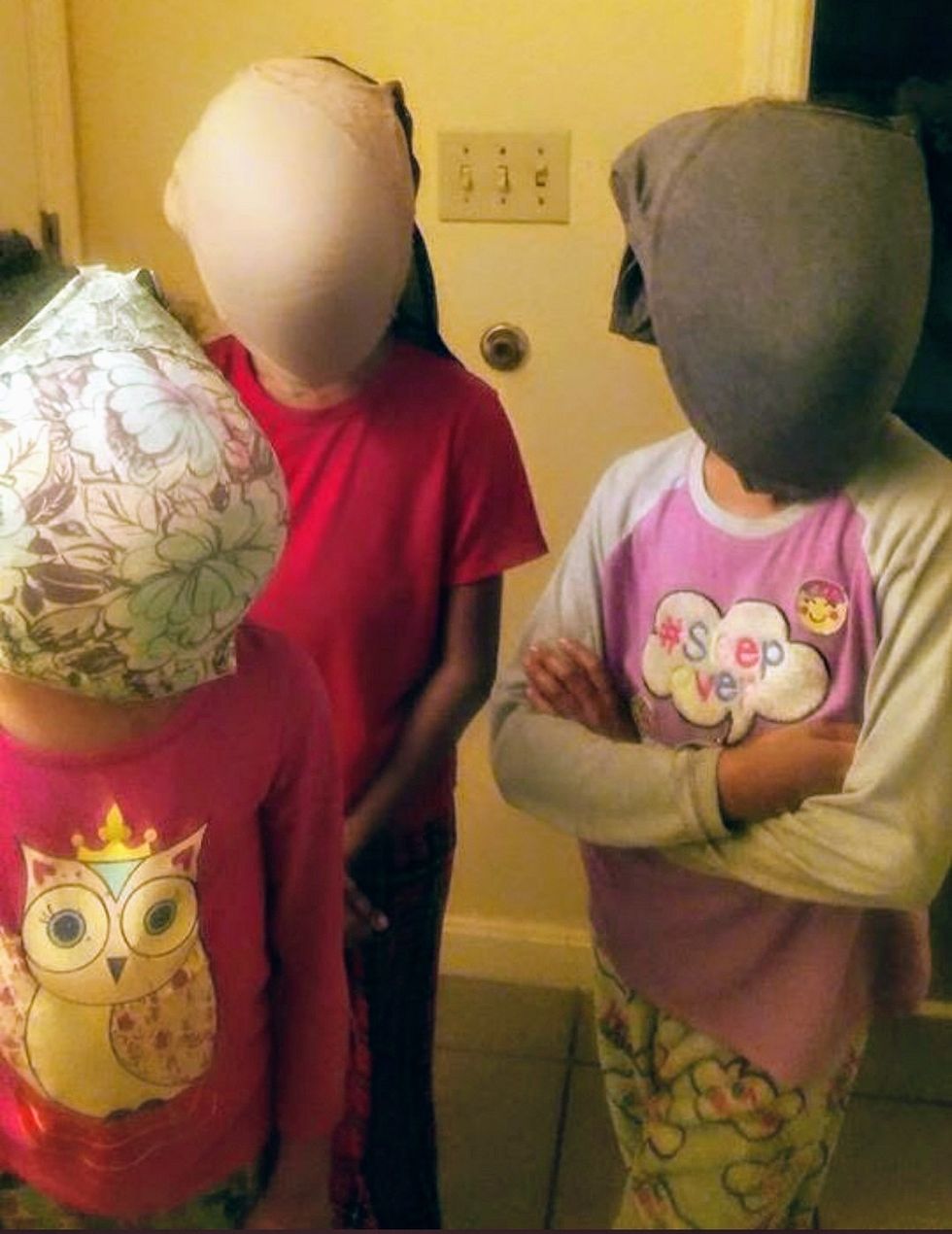 @itsTimHell/Twitter
Presumably, there are also bras that are too small to fit around one's face.

If you want a face mask so small it will barely cover your mouth we can use my bras 🙃 https://t.co/verMQKZEO5

— CASS (@CASS)1583342675.0
Also me if I used my bra as a face mask https://t.co/KS6vSgIZxu

— Blobzilla (@Blobzilla)1583362742.0
Check out the guy using a bra for a face mask https://t.co/yf0TJ57pjr

— Notorious Saint (@Notorious Saint)1583598908.0
And still more creative ways to make face-masks are emerging.
#CoronaVirusChallenge From buckets to bras - people are getting creative in face mask alternatives amid… https://t.co/V7zydPx4iB

— Washington News Line (@Washington News Line)1583597365.0
Just as I thought that converting bra to a face mask was 🤪... I stand corrected. 😂 https://t.co/MtLMvLEJXD

— DanaStanley (@DanaStanley)1583554496.0
@stevesnr50 My Mrs is well stocked in the chest department and if I tried to make a facemask or is one of her bras,… https://t.co/dVFWUs9KMq

— spamfiend1970 (@spamfiend1970)1583346926.0
@stevesnr50 LoL 😂 a good old hanky or scarf works just as well, it's worked just fine for me many a time ✨

— Amber Humphreys (@Amber Humphreys)1583227691.0
The Coronavirus outbreak has reached emergency status, with several more states declaring a state of emergency over the week and with the National Guard being dispatched to monitor a city-wide quarantine in New Rochelle.
The full effects of the pandemic have yet to be felt.