Barack Obama's new memoir is slated to hit shelves on November 17.
The book has been hotly anticipated for weeks, undoubtedly due in part to Obama's renewed place in the limelight thanks to a string of public appearances on the campaign trail for Joe Biden as the historical 2020 presidential election drew near.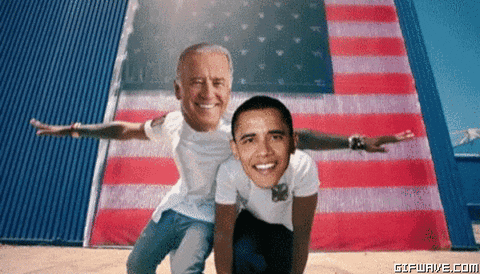 obama GIFGiphy
And like all well-hyped books, Obama's A Promise Land made its way to the press ahead of release.
Reviews are in and, of course, reviewers said all sorts of things about the memoir. But one element of the book struck critics as particularly noteworthy: the former President pulled no punches when he described a variety of well-known senior Republican politicians he was forced to work with during his time in office.
As a New York Times review reported, one of the most colorful descriptions was Obama's characterization of South Carolina GOP Senator Lindsey Graham.
According to author Chimamanda Ngozi Adichie, who wrote the review, Obama slammed Graham, describing him as the character in a spy thriller "who double-crosses everyone to save his own skin."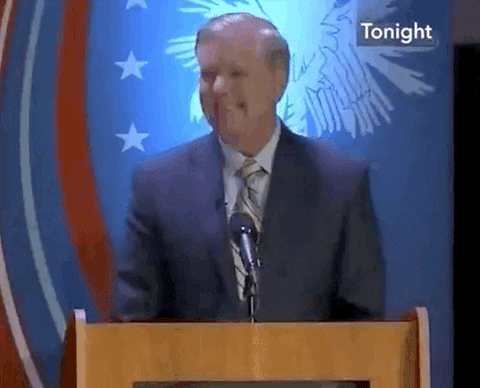 Awkward Lindsey Graham GIF by Election 2020Giphy
Graham's rhetoric toward Donald Trump has, after all, completely flip flopped over the course of Trump's political career.
Back in 2015, when Trump was still campaigning to be the Republican nominee for the 2016 election, Graham lambasted Trump in a direct plea to the would-be President's earliest supporters:
"He's a race-baiting, xenophobic, religious bigot."
"You know how you make America great again? Tell Donald Trump to go to hell."
Graham: Trump a 'race-baiting, xenophobic religious ...youtu.be
Since Trump was elected in 2016, however, Lindsey Graham has nearly always gone to bat for him, most recently by leading the charge to confirm his 11th-hour Supreme Court nominee, Amy Coney Barrett.
As for the internet's response to Obama's biting commentary, Twitter was absolutely loving the choice words.

Democratic Senatorial candidate Jaime Harrison, who unsuccessfully ran against Lindsey Graham for his South Carolina Senate seat, also weighed in.
And although Obama's comments regarding Graham have grabbed headlines over the last few days since reviews came out, the former President slammed a few other big names as well.

Obama took swings at Russian President Vladimir Putin, who he likened to a Chicago ward boss, and former Governor of Alaska Sarah Palin, who he said had "no idea what the hell she was talking about."
Obama also reported that Senate Majority Leader Mitch McConnell has "discipline, shrewdness and shamelessness — all of which he employed in the single-minded and dispassionate pursuit of power."
The first of two volumes of A Promised Land will be released on November 17. We can only imagine what incendiary presidential critiques volume two has in store for us.