Former President Barack Obama is making waves on the campaign trail for Democratic presidential nominee Joe Biden, who's looking to make President Donald Trump a one term Commander in Chief.
Obama's latest stop was in Miami, Florida, where Obama compared Trump to the "Florida Man."
The Florida Man is not one person, but rather an archetype that rose to meme stardom after streams of endless news reports from Florida—all featuring a different "Florida Man"—largely considered to be an embodiment of what some joke is constant chaos in the state.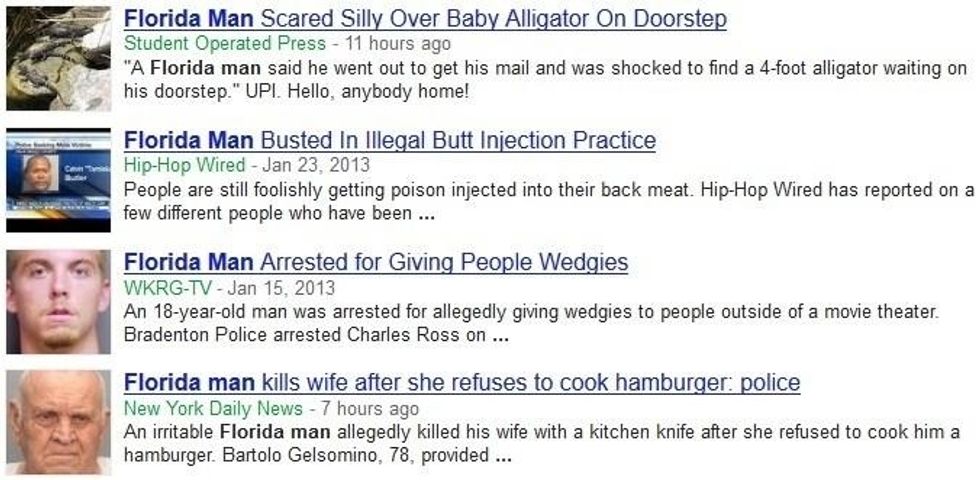 knowyourmeme.com
With Trump now an official resident of Florida, Obama jokingly compared him to the Florida Man at the recent rally.
Watch below.

Obama said of Trump's behavior in office:

"You wouldn't tolerate it from a coworker, you wouldn't tolerate it from a high school principal, you wouldn't tolerate it from a coach, you wouldn't tolerate it from a family member. Florida Man wouldn't even do this stuff. Why are we accepting it from the President of the United States? It's not normal behavior."
Trump officially changed his residence from his decades-long home of New York City to Palm Beach, Florida in 2019.
People applauded Obama's "Florida Man" job.

Some, however, disagreed.

Florida man could not be reached for comment.