No story is ever perfect. Every movie, tv series, book and sometimes a song will leave some questions unanswered. Often it's a clever point of the art to not tie up every loose end but, sometimes it's odd, or even poor storytelling by forgetting an arc or character and not leave emptiness that could be answered. J.K is pretty brills so let's assume she knows every unanswered point.
---
Redditor u/GreendayG11 wanted to hear from the Potterheads out there to about some story points that don't always add up by asking.... What just doesn't make sense about the Harry Potter universe?
Triwizard.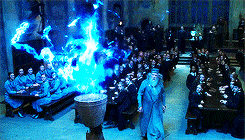 Giphy
I know I'm late to the thread, but I've never understood something about the Triwizard tournament. For the spectators, two of the three tasks must be super boring.
Here, watch these people jump in a lake. Now wait.
Now, watch these people disappear into a hedge maze. Now wait.
Whee. Sounds like fun to me.
edgarpickle
Not even Malfoy.
That none of the kids in Harry's first year knew about the sorting hat.
Literally not one. Not even Malfoy. Not even Ron with his 5 brothers going before him as well as his parents.
Yet in the end of the last book, Harry is openly discussing the event with his son.
GoshDarnMamaHubbard
The Dentist.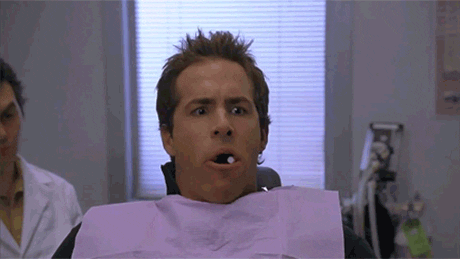 Giphy
At Slughorn's Slug Club meetings, Hermione brings up her father being a dentist, which gets confused stares from the students and Slughorn. Yet, in the Chamber of Secrets a clock in the Weasley house can be seen, each hand with a family member's face, and many indications of where they might be at any given moment.
One of those places is dentist.
pretend_shower
Accio....
Also, Accio being a fourth-year spell.
You can tell that this is only because JKR didn't think of it 'til GoF, because this incredibly simple yet useful spell appears exactly zero times in previous books.
an-kitten
Or just the way magic is introduced into new books as a device to advance the plot, then promptly forgotten about. Also, these plot devices will never be considered for any use other than to advance the plot, no matter how logical and basic.
isotopes_ftw
The 3rd floor corridor....
Locking the 3rd floor corridor when anyone that knows alohomora can get in.
Earthmang
Law Student here! Adds criminal intent to the act of proceeding into the corridor, and it secured Fluffy against potential attractive nuisance liability issues. I'm sure the resident Hogwarts lawyer advised it.
TheWildWhistlepig
Muggle Music.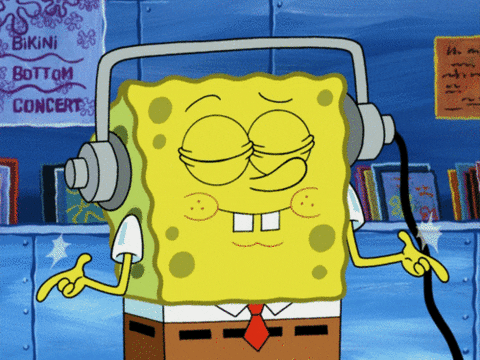 Giphy
They don't listen to any muggle music. Some of them grew up with muggles, so they should be into it. Same goes for TV shows.
Marise20
I wonder if any muggle borns keep in touch with old friends, and the friends think that they're essentially retarded because they have the education level of a 10 year old and know basically nothing about what's going on in the world.
queendead2march19
Not so Safe. 
That Hogwarts was supposedly one of the safest places in the world.
drdoom
And supposedly only for the best of the best.
I can assure you if my kid is at Eton or Phillips Exeter and there's the ghost of wizard Hitler living in the back of a teacher's head one year, and then kids being petrified and a possessed girl finding a snake dungeon in the girl's bathroom the next, and then a supposed murderer hanging around campus the next year, I'm going to have to evaluate whether or not my kid stays at that school.
RuleBrifranzia
I Need Answers! 
Where do the pure blood kids go before Hogwarts/secondary school? Do they have a wizarding primary school? Are they homeschooled? They don't go to muggle schools because they know jack about the muggle world I need answers.
yllekahtram
Have a word...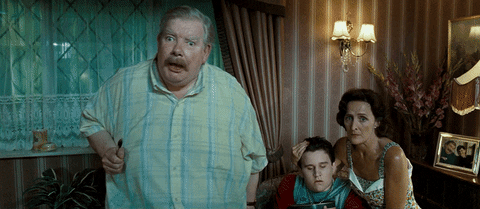 Giphy
I don't understand why Dumbledore tolerated the way the Dursleys treated Harry so poorly. Even if he didn't want Harry to know that he was a wizard-world rock star, he might have had Hagrid drop by one day when Harry wasn't around to have a word with Vernon.
BaronVonWazoo
Dumbledore was a great man.....
Dumbledore was a great man. I got massive respect for the dude. But when it comes to his role as a headmaster I would say he is a pretty incompetent one. He had no control over administration and had no idea what's going on around here.
sleepdaddy