WARNING: graphic images

A Montana community is outraged after a woman bragged about shooting and skinning a wolf on social media when in fact the animal she killed was a husky.
Amber Barnes–who goes by Amber Rose on social media–posted about her conquest on Facebook, saying she went to look for a black bear out in the Flathead National Forest in Doris Creek.
When Barnes claimed to have encountered a wolf instead, she said she shot, killed and skinned the animal.

But according to Montana Fish, Wildlife and Parks, the animal she hunted and killed near Martin City outside of Kalispell wasn't a wolf.
It was a domestic dog.
Greg Lemon, Montana Fish, Wildlife, and Park's communication and education division administrator confirmed:
"We've determined that it wasn't a wolf."
"It's always important to be certain of the animal you're going to harvest."
Barnes posted graphic photos of what turned out to be the slain husky lying next to her in the bed of her pickup truck.
You can see the screenshot images below taken by Facebook user Lexie Marvin before Rose deleted them.

Again, these images are graphic.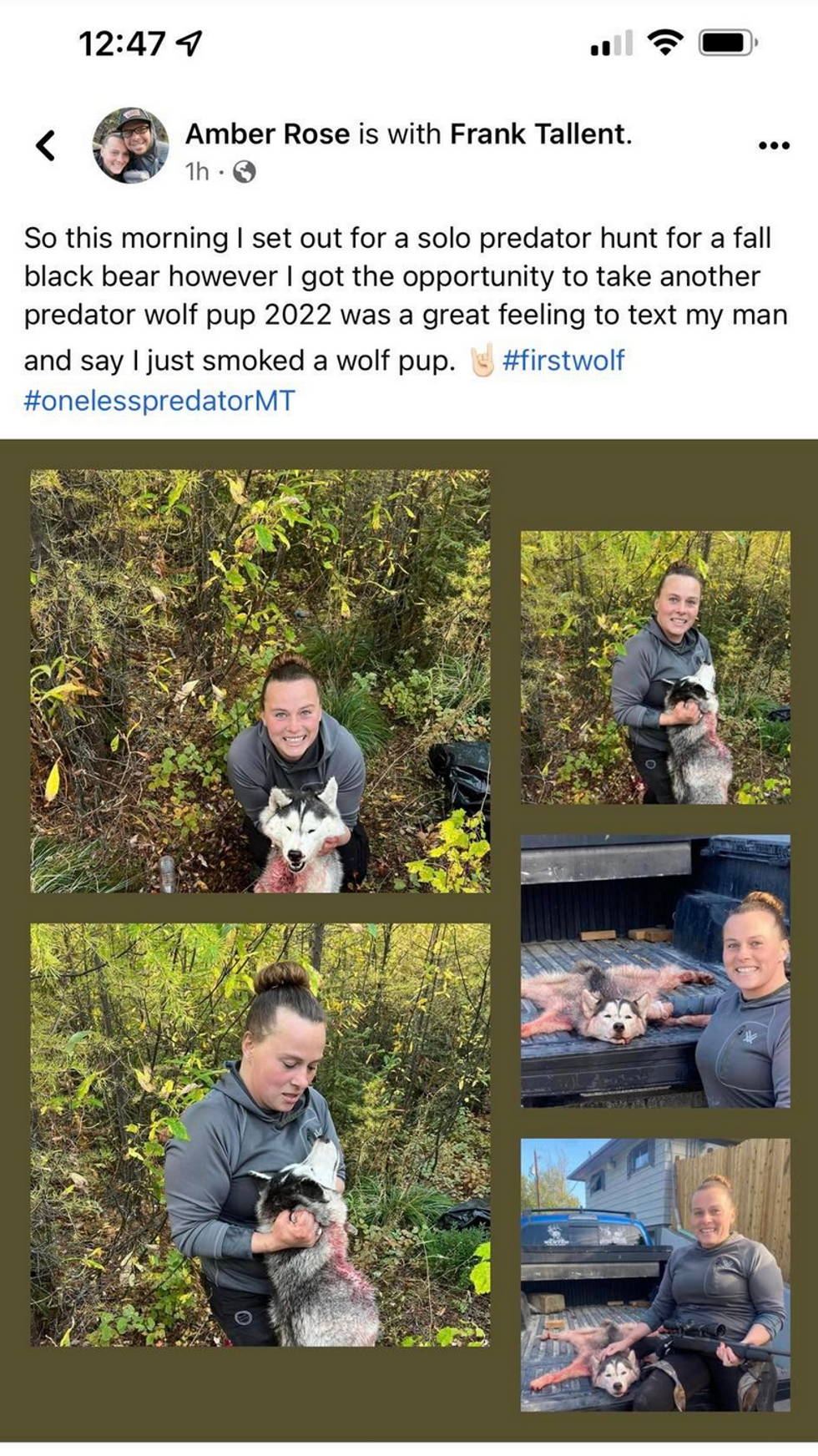 Lexie Marvin/Facebook
She wrote in the Facebook post:

"I got the opportunity to take another predator wolf pup 2022 was a great feeling to text my man and say I just smoked a wolf pup #firstwolf #onelesspredatorMT."
The post prompted outrage in the comments.

Lexie Marvin/Facebook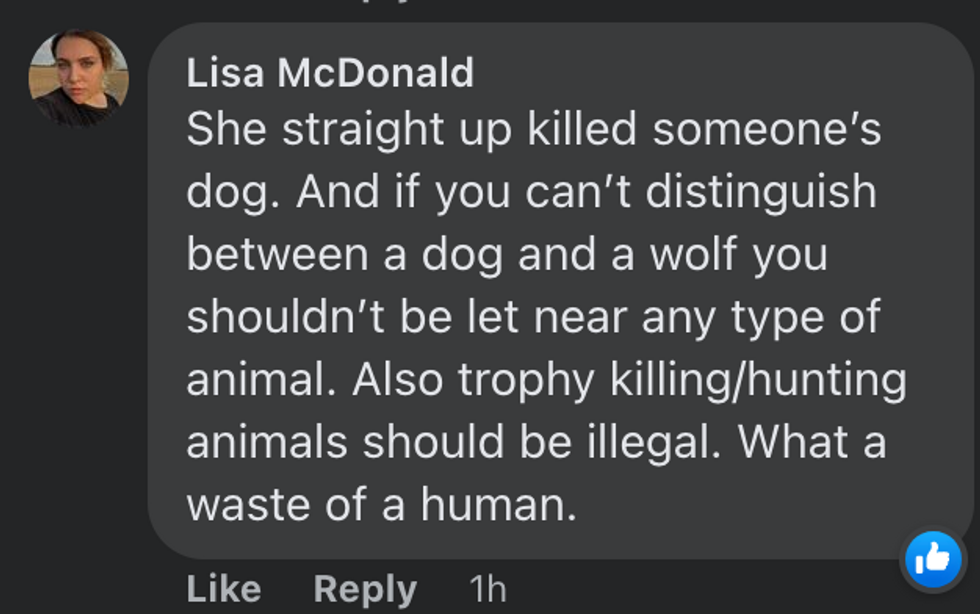 Lexie Marvin/Facebook

Lexie Marvin/Facebook

Lexie Marvin/Facebook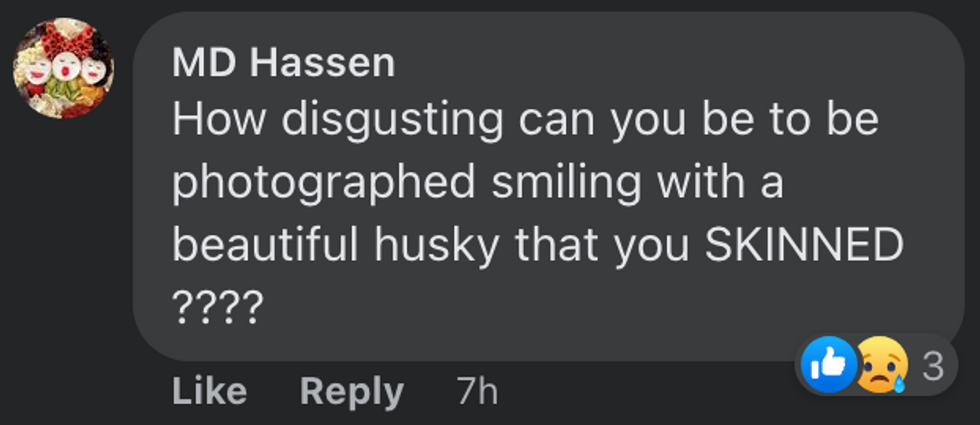 Lexie Marvin/Facebook

Lexie Marvin/Facebook
Great Falls native Rebecca Harding has four huskies.
She loves the breed so much, she even has a Facebook page dedicated to the huskies. Her outrage aimed at Barnes' post is understandable.
"It's like, how could you ever mistake a husky like that for a wolf," said Harding, adding:
"She's poaching. She's hurting our hunting community by posting that she went out looking for one specific animal and shooting a different one."
The case has now been handed off to the Flathead County Sheriff's Office for investigation.

The Sheriff's deputies told KTVQ the husky was one of a dozen abandoned by someone in the Doris Creek area. Animal control was able to retrieve 11 of the dogs.
Barnes was not charged, but police are trying to determine whether or not she had a valid hunting license.
After the online outrage, she admitted to making the deadly mistake but said she would kill the animal again to defend herself.
She claimed the husky was coming after her like it was going to "eat" her.
Said Barnes:

"Yes, I made a mistake...either way, yes I would still have shot it because it was aggressive and coming directly for me!"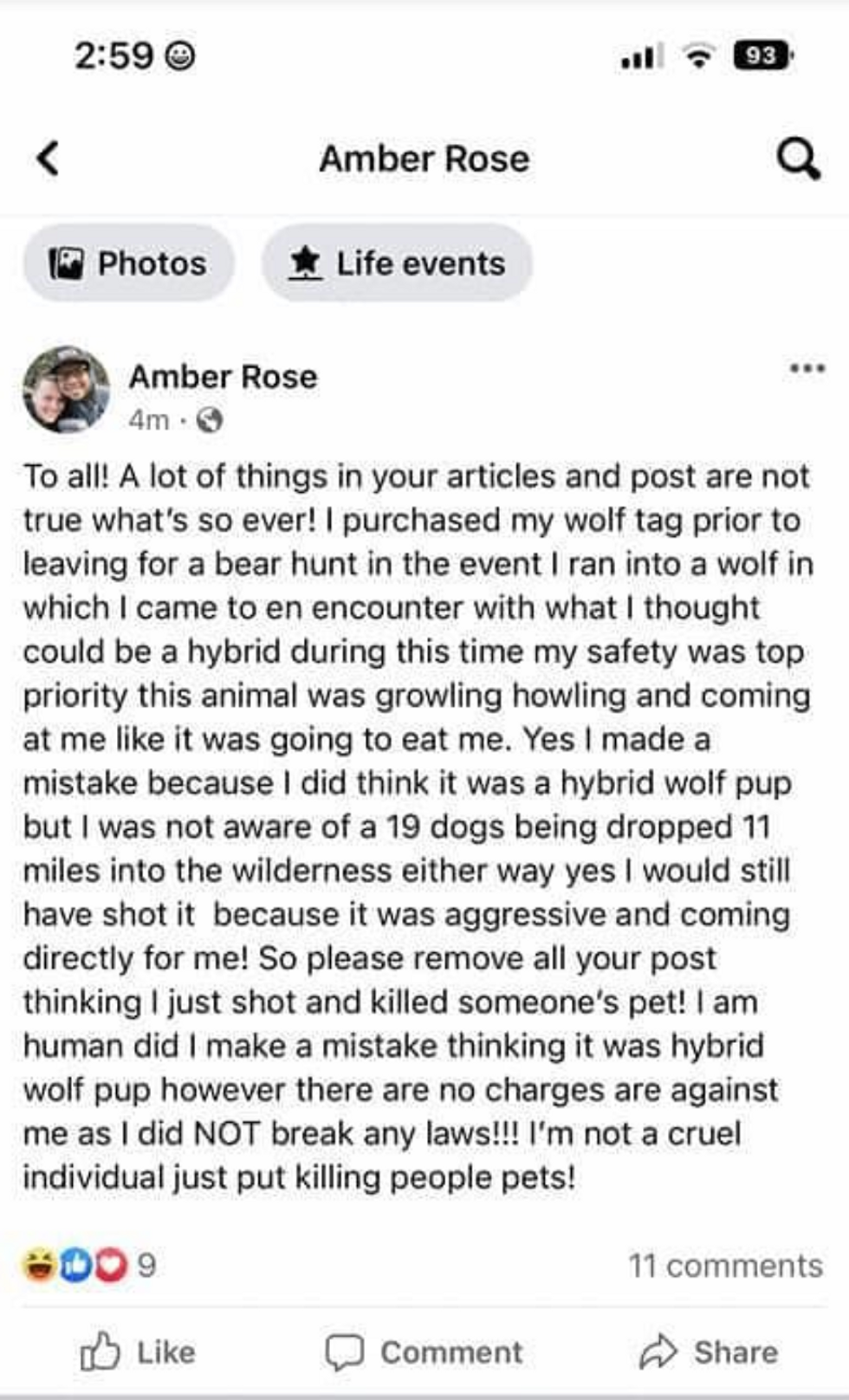 Lexie Marvin/Facebook
Police said the other abandoned huskies are under the care of vets but are not up for adoption.