The invention of radio and then television transformed the way candidates campaigned.
Now, social media has again changed how candidates connect with voters.
---
One social media savvy candidate in Montana is thinking beyond Twitter, Instagram and Facebook however. Tom Winter decided Tinder was also a great way to connect with voters on a personal level.
No, not like that.
The Democratic state legislator from the Missoula area hopes to take over the seat in Washington that Republican Greg Gianforte currently holds. Gianforte announced his decision to not seek another term in Congress in order to run for Governor of Montana.
In an effort to excite voters, the 33 year-old Winter created a fake Tinder profile where he touts "Big Mountains > Big Corporations," "fluffy dogs," "talking policy," "coffee" and "getting things done."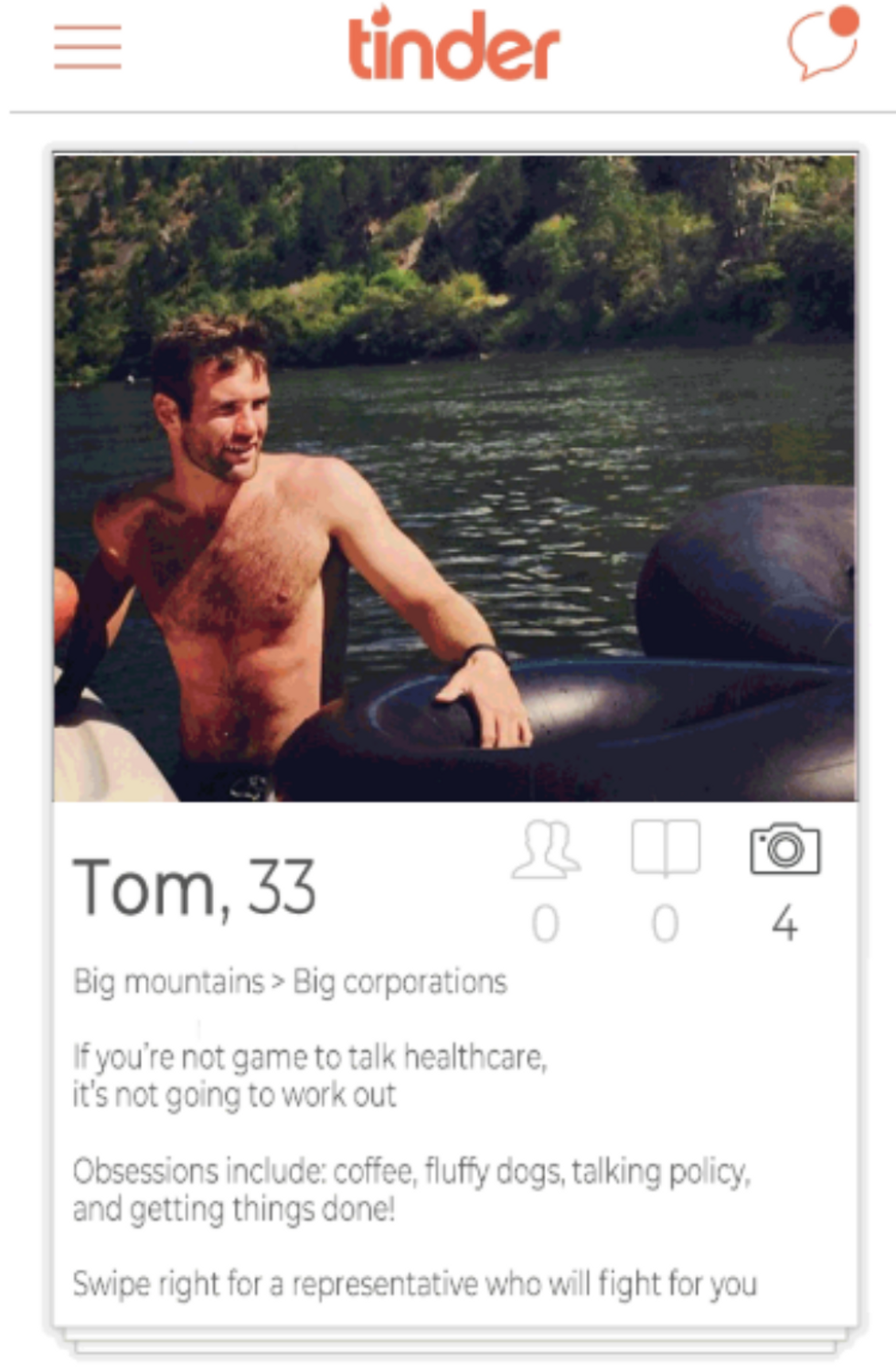 Winter For Congress
It also states:

"If you're not game to talk healthcare, it's not going to work out."
New York Times journalist Nick Corasaniti shared images from the fundraising email on Twitter. The shirtless pic quickly gained attention.
But really, look at those "fluffy dogs."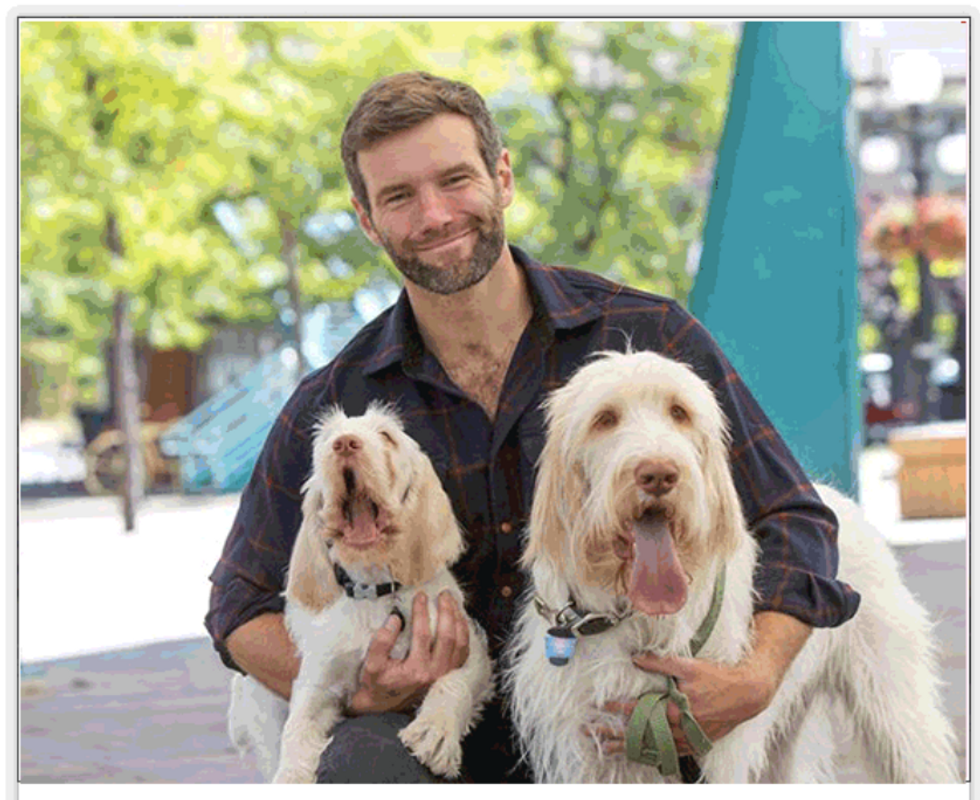 Winter For Congress
When asked about the unusual approach to campaigning, Winter told The New York Post:
"I'll do anything to reform our broken politics. If a shirtless pic reminds New Yorkers that Montanans are here, and need good policy, then I'm down."
"The whole country needs health care for all, but out here we also straight up need doctors and hospitals and nurses, too."
People reacted to Corasaniti's share on Twitter.
So a candidate for congress just sent out a Valentines Day fundraising email with this mock Tinder profile... https://t.co/uJ2MFVuLMF

— Nick Corasaniti (@Nick Corasaniti)1581692429.0
@NYTnickc i mean, i'd swipe right

— turner (@turner)1581692467.0
@NYTnickc https://t.co/ioHeHldlDJ

— Mallory McMorrow (@Mallory McMorrow)1581701243.0
@NYTnickc I'm proud to have Tom running to represent me and my state, but no matter where you live you can swipe ri… https://t.co/dghDaXdZXE

— LeeAnne Rimel (@LeeAnne Rimel)1581704370.0
@npatil55 @NYTnickc You can always throw him a donation! https://t.co/WcuWWjQE5o

— Connor Cotton (@Connor Cotton)1581698547.0
@EmilyTodebush @NYTnickc @WinterForMT Omfg Emily this is incredible.

— fiona cahill (@fiona cahill)1581711070.0
When asked by The Post if he actually was single, Winter replied:

"Yep, sadly."
You can see one of Winter's campaign ads here.
As of Tuesday, February 18, the 2020 election is 258 days away.
Are you registered to vote?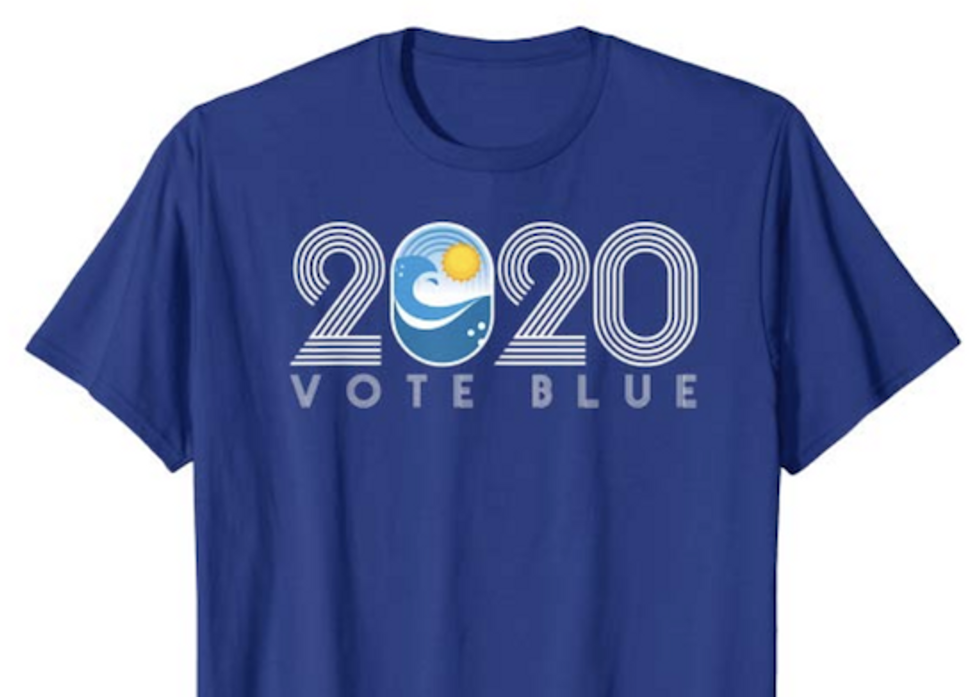 Amazon