Parents everywhere learn what a struggle school can be once their children start attending preschool or kindergarten—but arguably one of the greatest shared struggles might very well be Picture Day.
One mom this week, while simply attempting to prepare her son for his first school photos, came out with the perfect example of how impossible this whole Picture Day thing can be.
---
Amber McFadden, a mom from Little Rock, Arkansas, decided that attempting to rehearse the steps for Picture Day was the best plan for her three-year-old son, Landon White—including the winning smile every parent hopes to see when the pictures come back.
In a practice run at home the day before Picture Day, everything was as it should be. McFadden shared on Facebook two adorable photos of her smiling son, Landon, in a Picture-Day-worthy outfit.
McFadden captioned:
"We've been practicing this smile since yesterday. Hopefully his school pictures look this good."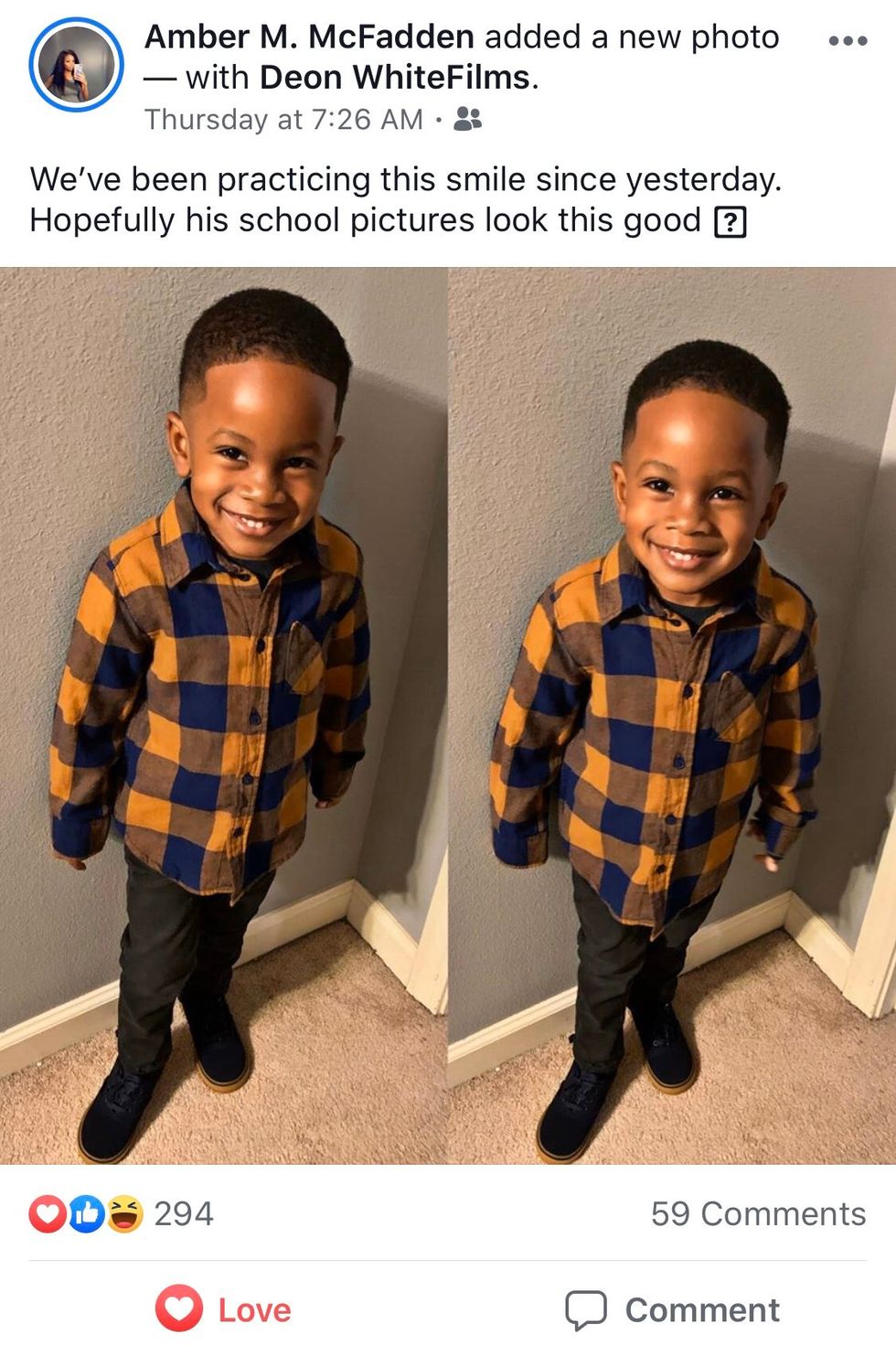 Amber M. McFadden - Ariel Raine @arielraineh / Twitter
But as any parent will tell you—some things just don't go according to plan, no matter how much you rehearse them.

When the proofs for Landon's school pictures came back for approval, McFadden was less than pleased.
In three of the four photo options, Landon was placed in front of a harvest-style wood-plank background, surrounded by harvest pumpkins and a "thankful" sign. In these three photos, Landon looked less-than-thankful as he frowned or pouted his way through the photo shoot.
In the final, fourth photo, Landon was placed in front of a blank-white backdrop, and in the photo, he offered a wide, closed-mouth smile.
McFadden shared these pictures with her sister, Ariel Raine, who shared the pictures and her reaction on Twitter on Monday.
In the tweet, Raine said:
"So my sister has been preparing my nephew for his school pictures in advance this year. This was the outcome. I've been screaming all day."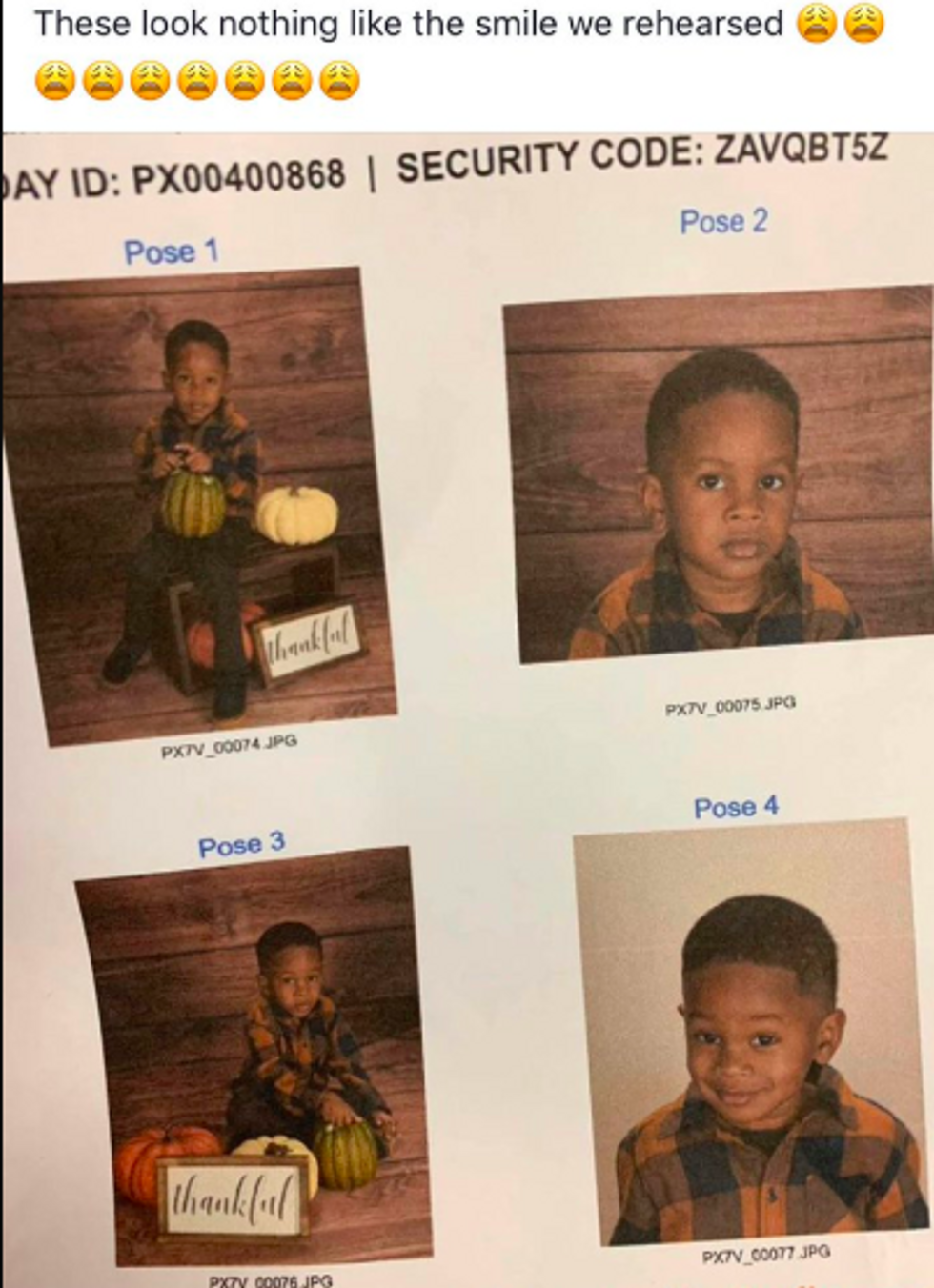 @arielraineh/Twitter
@arielraineh/Twitter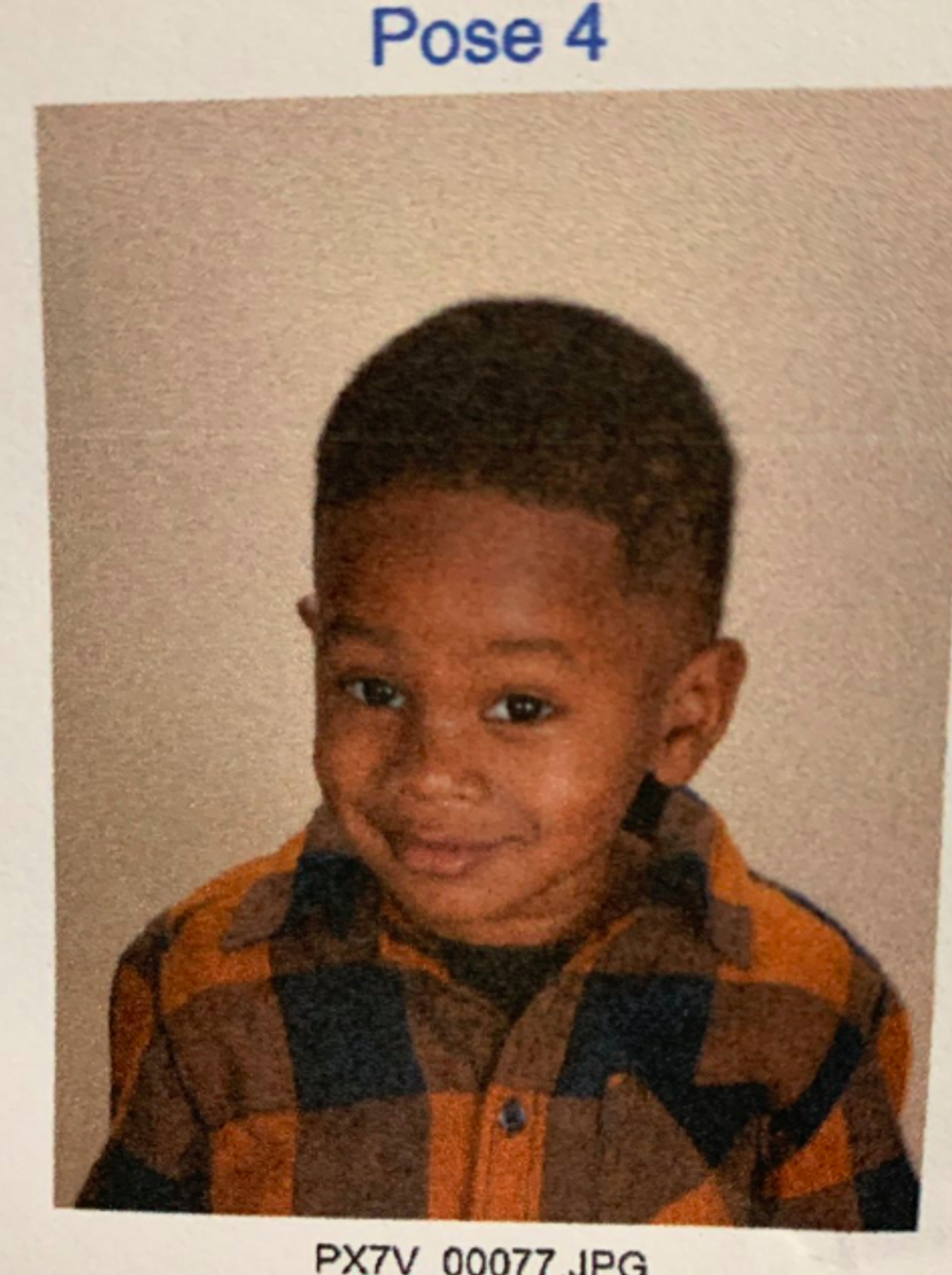 @arielraineh/Twitter
By Thursday, the tweet had gone viral with more than 45-thousand retweets.

Many parents have shared in the laughter.
Some even deemed one of the resulting Picture Day photos as meme-worthy.
Others shared their own Picture Day fails.
@BritBrat14D/Twitter
McFadden shared that she's still going to buy the pictures, even though they weren't the photos she was hoping for.

Undeniably, these photos are hilarious—and still pretty darn cute.
Parents, take heart: Even though kids can make the darnedest facial expressions, they still take some adorable pictures.
Display your child's picture day results plus annual photos from birth to when they begin school in this frame, available here.
Amazon