Miley Cyrus and her tour crew were en route to Paraguay as part of her South American tour when her flight had to make an emergency landing after the plane was caught in a severe lightning storm.
The "Wrecking Ball" singer posted a video of her flight from inside the darkened cabin showing the lightning flashing outside the window.
Fellow passengers could be heard gasping.
She wrote in the caption:
"To my fans and everyone worried after hearing about my flight to Asunción. Our plane was caught in a major unexpected storm and struck by lighting."
"My crew, band, friends and family who were all traveling with me are safe after an emergency landing."
"We were unfortunately unable to fly into Paraguay. 💔 I LOVE YOU."
Cyrus also posted a photo of the damage inflicted on the exterior of the plane, presumably from the lightning strike.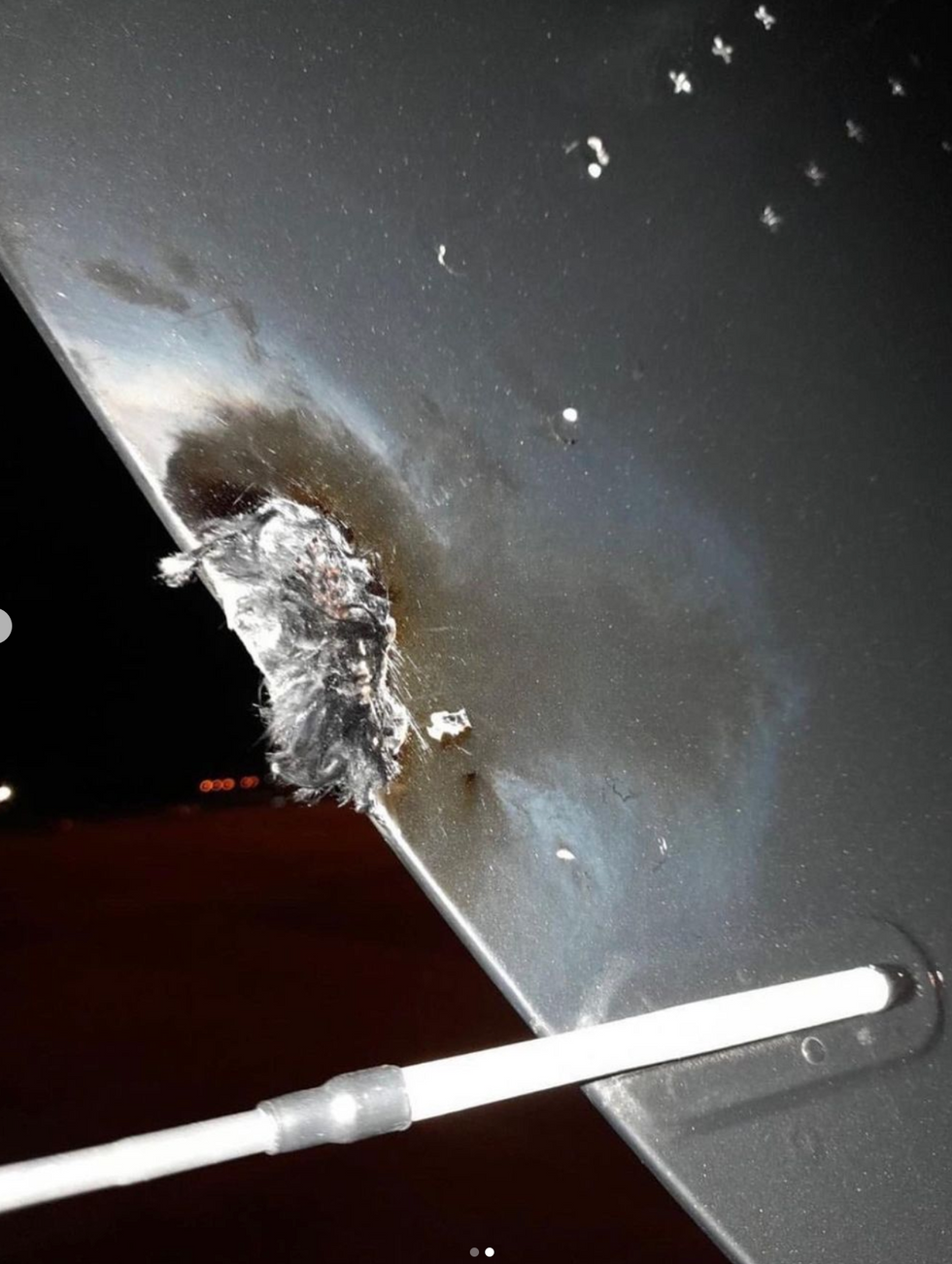 @mileycyrus/Instagram
Fans were relieved to hear their idol was spared from a worse fate.

@mileycyrus/Instagram

@mileycyrus/Instagram

@mileycyrus/Instagram

@mileycyrus/Instagram

@mileycyrus/Instagram

@mileycyrus/Instagram
Rolling Stone reported that prior to her appearance being canceled, Cyrus was scheduled to headline on the second day of the music festival in Paraguay's capital city of Asunciónico.
The Asunciónico festival–which has not been held since 2019 due to COVID-19–was also affected by massive flooding as a result of inclement weather.
The event's official Twitter account released a statement saying because of the extreme weather, and following guidance from government authorities, they decided to cancel the first day of the event.
It is unclear whether or not performances–which were to include Foo Fighters and Doja Cat–will resume as planned given the weather conditions.