On Sunday, Vice President Mike Pence traveled with his wife from Las Vegas to Indianapolis to watch a Colts game. But when the San Francisco 49ers team took a knee during the national anthem, the Pences walked out in protest.
---
The 49ers are the former team of quarterback Colin Kaepernick, who began kneeling during the anthem last year in protest of the way minorities were being treated in the United States. In the wake of the election of President Trump, as well as various racially-charged protests by white supremacist groups, the anthem protest has seen a spread in popularity among other NFL teams as well as other sports.
Soon after his stunt, Pence released a tweet in support of President Trump and the tradition of standing for the anthem:
I stand with @POTUS Trump, I stand with our soldiers, and I will always stand for our Flag and our National Anthem. https://t.co/B0zP5M41MQ

— Vice President Mike Pence (@Vice President Mike Pence) 1507483472.0
But by Monday, it was revealed that Trump had instructed Pence to leave if the 49ers kneeled in protest. Trump soon confirmed on Twitter that the stunt had been in the works for a while:
The trip by @VP Pence was long planned. He is receiving great praise for leaving game after the players showed such disrespect for country!

— Donald J. Trump (@Donald J. Trump) 1507547113.0
Naturally, many were furious that Trump and Pence had orchestrated and executed the protest using taxpayer money. According to CNN, the Air Force Two flights alone would have totaled somewhere between $200,000 and $250,000. The figure doesn't even take into account the added security required at the game or the travel to and from the airport.
Attempting to downplay the amount, a spokesperson for the Vice President told the Washington Post that the trip actually saved money, since Pence would've flown back to D.C. for the night before heading to a speaking engagement in Los Angeles.
That idea seems fairly preposterous and just goes to show the lengths to which the Trump administration is going to rile up their base.
Many on Twitter were appalled by the revelation:
Wait. This was orchestrated to make a point? That's not an inexpensive thing to do. https://t.co/Ze5jDw4Ifu

— Brian Schatz (@Brian Schatz) 1507487275.0
@VP @POTUS you disrespected all taxpayers with that stunt

— Precious Crumbs (@Precious Crumbs) 1507581650.0
Pence, NFL players & every American have right to protest. Spending $240k tax-payer money to stage it, that's not a right & it's not right.

— Ana Navarro (@Ana Navarro) 1507558666.0
The whole thing reeks of hypocrisy:
So, Trump and Pence staged a protest to protest the protests happening at NFL games during the anthem, at an NFL ga… https://t.co/SWENmRtIgZ

— James Alexander (@James Alexander) 1507586040.0
NFL players kneel during national anthem, Mike Pence walks out of game in protest. The KKK march in Charlottesville, the @VP says NOTHING.

— Michael Skolnik (@Michael Skolnik) 1507496222.0
Stay focused, America:
NFL players are kneeling to protest racial injustice in America. Donald Trump and Mike Pence staged a walkout to f… https://t.co/gjBIMrP55S

— Ryan Knight, PROUD RESISTER 👊 (@Ryan Knight, PROUD RESISTER 👊) 1507503012.0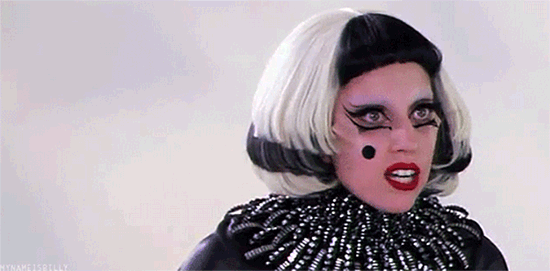 Please SHARE this with your friends and family.
H/T: Washington Post, CNN, Twitter
http://comicsands.com/politics/donald-trump/bob-corker-retirement-trump-twitter-republican/