There's nothing better than a spoof to cement a show's popularity in pop culture.

Queer Eye super fan Melissa Aquiles made a video mimicking all five coaches from the new Netflix show. She attempts a makeover of her boyfriend, Jack, who is bewildered by his girlfriend's outrageous determination.
---
Aquiles, who is a New York writer and performer, nailed her portrayal of the fab five by dressing up as Antoni, Karamo, Jonathan, Tan, and Bobby.
The video opens with a confessional-style introduction by the boyfriend. "Living with Melissa is kinda like living with the Queer Eye guys," says Jack. After a brief pause, a look of concern washes over his face. "Like, exactly like that."
"Right now, Jack is giving me hot dog and he really needs to be giving me hamburger," says Melissa, channeling grooming expert Jonathan Van Ness.
She insists Jack try on a pair of her dress shoes, regardless of the wrong size. She imparts in her best Tan France impression, "You have to step up a little bit for fashion."
Melissa commits to her impersonation of food aficionado Antoni Porowski and pushes adding avocados to left overs as a way to "elevate your meals," a distraught Jack says "This is yesterday's Chinese." She counters, "Well, now it's today's Chinese."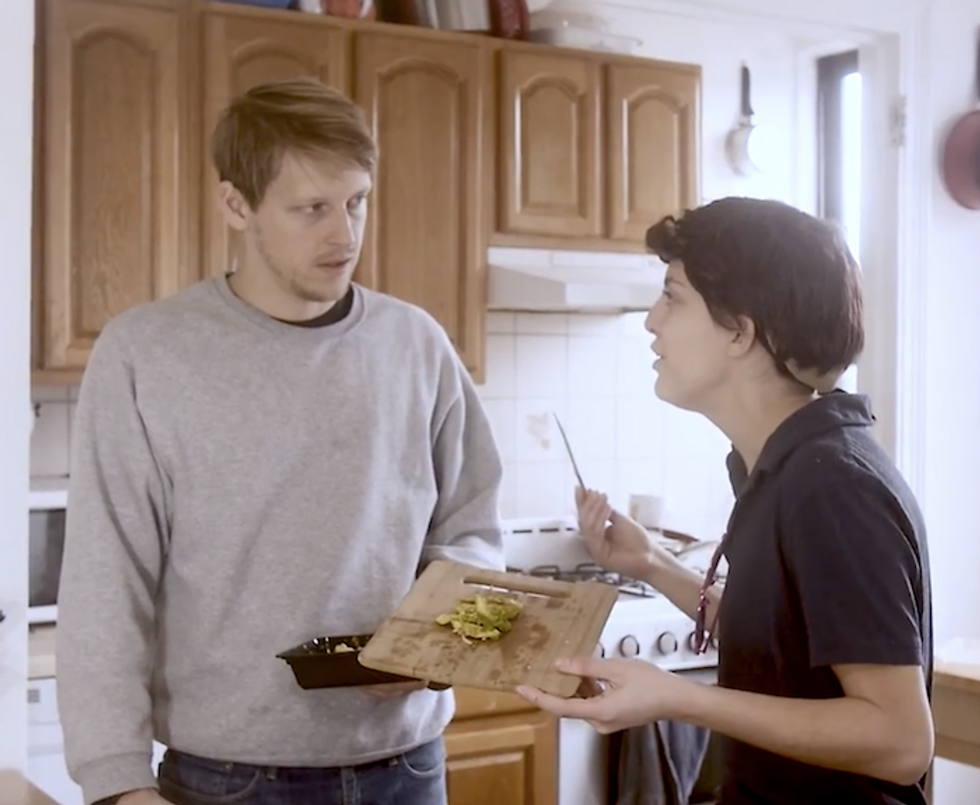 "You're really bad at this impression."(Melissa Aquiles/YouTube)
Things get a little out of hand when she tries squishing all of her hair into a tight swimmer's cap. When asked by a puzzled Jack what she was frantically trying to accomplish, she replied, "I'm trying to hide my hair. I'm trying to be Karamo," referring to the culture expert.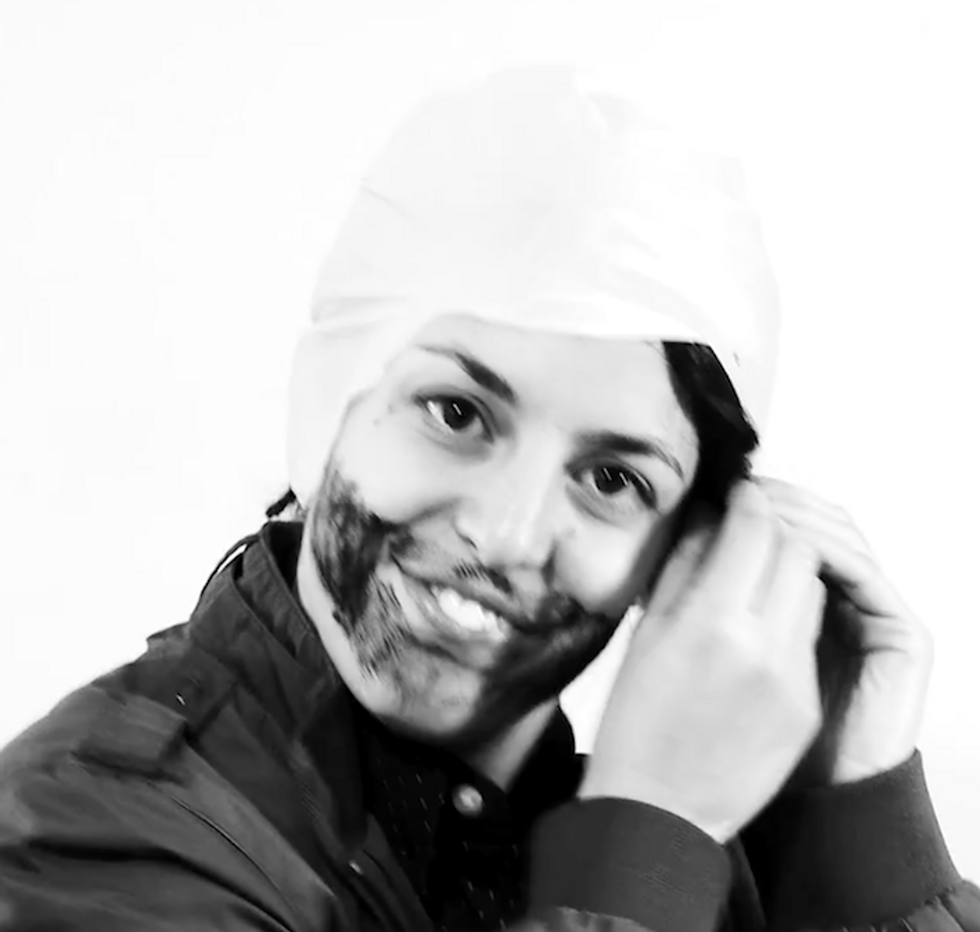 That five o'clock shadow, though...(Melissa Aquiles/YouTube)
Melissa shared her take on Queer Eye on Twitter, saying, "I love @QueerEye on @netflix so much that I became all five of them and made over my boyfriend."
To date, her video racked up over 17 thousand likes and was retweeted over 4 thousand times. The big surprise came when the show's resident design expert Bobby Beck responded with his approval.
"Genius!" Beck praised. "PS... do I twirl that much?!"
Immediately, Melissa was thrilled with his reaction.
Then Karamo responded to the hilarious video. "Omg!!!! I can't stop laughing!!!!!! Hahahahahahaha "your transformation is complete" lol" I believe that's an approval.
For Melissa, the his response was a milestone. Or a gravestone.

Then the food expert, Antoni Porowski, gave his seal of approval.
Antoni's response took her six feet under.

That avocado bit really changed her life.
Fans also enjoyed Melissa's take on all the personalities.
The parody even had the production staff in stitches.
She took that love and threw some back.
Jack, who also edited the video, is a proud boyfriend.