You'd have to be a huge fan of McDonald's to really appreciate the golden ticket of all golden tickets.
A special VIP card gets you a "lifelong"—or shorter—access to the golden arches and eat everything on the menu FOR FREE.
---
The mystical McGold Card is real and it could be yours.
Are you lovin' it?
The mysterious McGold Card is in fact real and returning for one fan. Order with Mobile Order & Pay on our App 8/10… https://t.co/JuTgDWrXFQ

— McDonald's (@McDonald's) 1533846633.0
But because everyone is salivating over the steal of the century, it's not easy to get your hands on this elusive deal. A spokesperson for the fast food juggernaut told the Thrillist:

"The McGold Card dates back to 1965, when a McDonald's owner/operators awarded one of its most loyal customers with free McDonald's for life, which became the McGold Card."
"It's a very elusive and secret society. Only a handful of the most dedicated McDonald's fans have been granted McGold Card access."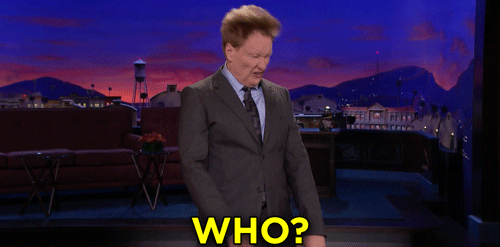 Actor Rob Lowe—who was granted free McDonald's for a year in Santa Barbara, financier Warren Buffet—who gets free McDonald's for life in Omaha, Nebraska—and the late George Romney—father of Mitt—are among the select few who are a part of this elite group.

But for those wanting an endless supply of Big Macs in their life, now is the chance to be a part of this "secret society" of McGold Card holders.
Between August 10 and August 24, McDonald's is offering ONE McGold card to one helluva lucky McCustomer.
Will it be you?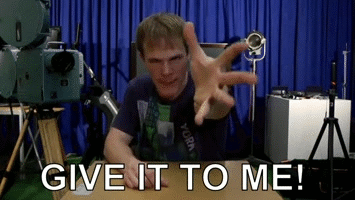 All you have to do is download the McDonald's app and place an order via the "mobile order and pay" option within the given time frame. You will be limited to one entry per day, not per order.
If you're the lucky winner, you will receive the coveted holy grail of fast food in the form of a 24-carat gold-plated phone case for Android or iPhone.
No, this is not a McDream. https://t.co/qiZeNfTQUM

— USA TODAY (@USA TODAY) 1533912416.0
It won't be a free-for-all binge for the lucky winner, however, as there are some limitations.
The sole winner will be entitled to two free meals a week for 50 years and the card is valued at a cap of $52,350, according to the McDonald's website.
But let's get McReal.
@USATODAY https://t.co/QDaCoB5b4N

— Dustin Sprague (@Dustin Sprague) 1533917355.0
@foodandwine Rip you aint living 50 years eating McDonalds twice a week. https://t.co/HAb9KqiBvN

— Hope ! (@Hope !) 1533928121.0
@USATODAY Adding "Mc" in front of "Gold" can make even gold sound cheap.

— DanJustDan (@DanJustDan) 1533912544.0
@USATODAY Free food for life at McDonald's would put you in the grave at 40....they know what they are doing. https://t.co/sQSWSWW6Hs

— LunchBoxSports1 (@LunchBoxSports1) 1533912745.0
Still, there are plenty who are in it to win it.

@mattwritescopy @USATODAY Excited for the next chapter. https://t.co/CKJC05MGeM

— Andrew Posch (@Andrew Posch) 1533915620.0
@HYPEBEAST @McDonalds Me me me 😂

— Sam Holt (@Sam Holt) 1533915585.0
Of course, if you prefer Wendy's or Burger King, there's always this option.

@USATODAY can i sell the card on ebay?

— Technocratic Socialist🌹🌐⚙️ (@Technocratic Socialist🌹🌐⚙️) 1533912478.0