What began as a fan feebly trying to reach out to one of her idols on social media turned into a heartbreaking, emotional exchange.
Amanda Webb, who lost her father to cancer this past March, took to TikTok, under her handle @alaska_webb, in an attempt to reach out to Mandy Patinkin.
@alaska_webb

still grieving @mandypatinktok #princesspride #cancer #grieving #80sbaby #NeverStopExploring
In the tearful video, Webb revealed that one of her father's favorite movies was 1987's The Princess Bride, in which Mandy Patinkin unforgettably played Inigo Montoya.
In one of the film's most famous scenes, while dueling with the evil, six-fingered Count Rugen, played by Christopher Guest, Montoya cries, "I just want my father back, you son of a b*tch."
Webb had read on the internet that while filming that scene, Patinkin was channeling his own grief from losing his father to cancer, and wondered if there was any truth to this.
Well aware that Patinkin might never hear her question, she posted the video to her TikTok account and hoped for the best.
"I know that Mandy Patinkin has a TikTok, I don't think it will ever go that far, but I was just really curious, cause it means so much more to me now than it ever did."
"And if this ever does reach Mandy Patinkin, just thank you so much for your performance in that movie, because it meant so much to me and my dad."
Well, it did reach the Tony and Emmy winning star.
And, with a little help from one of his sons, posted both the emotional reactions of him and his wife, Kathryn Grody, as well as his moving response to Webb's question on both his TikTok and Twitter pages.
As Patinkin, who lost his father to cancer when he was 18 years old, and Grody, who lost her parents within a year of each other at age 25, both attempted to control their emotions, Patinkin confirmed that the rumors Webb read online were "100 percent true."
"From the minute I read the script I knew, I said I'm gonna do this part because in my mind, of I get this six fingered guy, that means I kill the cancer that killed my dad, and I get to visit my dad."
Unable to hold back the tears, Patinkin then proudly said, "that moment was coming", and Patinkin revealed to Webb that he still speaks to his father, and Webb can and should do the same.
Grody then expressed her joy that Webb and her father could share the love of the iconic, swash buckling romance, and then recommended Webb to look into The Dinner Party .
Founded by Patinkin and Grody's daughter-in-law, Lennon Flowers, who lost her mother to cancer at age 20, The Dinner Party is an online community for anyone ages 21-45 who suffered the loss of a parent to connect with those experiencing the same grief.
Patinkin ended his message by asking Webb for her father's name, to include him in his daily prayers, and expressed his gratitude for how much The Princess Bride meant to Webb and her father.
"I've had a number of gifts that I'd never imagined that came from the gift that keeps on giving, "The Princess Bride", but you took the cake."
Patinkin didn't limit his message to Webb in the video, however, as he posted more messages of love and support in a series of follow up tweets to the video on his Twitter page, including more information regarding The Dinner Party.
And in a brief moment of respite from the emotional content of the videos, Patinkin amusingly questioned whether or not Grody had, in fact, ever seen The Princess Bride, after doubting the wording of one of Patinkin's most iconic quotes.
Upon learning that Patinkin had responded to her Video, Webb found herself literally at a loss for words on TikTok, before declaring that she was "overwhelmed" and her father, Dan, would be as well.
Warning: NSFW Language

@alaska_webb

Is this real life?! #mandypatinktok #princessbride #lgbtq #grief #millenial #imissmydad
Able to find her composure Webb posted a second follow-up video, announcing she was "blown away by all of this" and thanked Patinkin and all of her followers for all the positivity her now viral video provided.
Warning: NSFW Language

@alaska_webb

Just a small town girl getting recognized in public before 9am 🤦🏻‍♀️ #princessbride #eldermillenial #surreal
Indeed Webb and Patinkin's followers were equally blown away by this heartfelt exchange, with a number of people coming forward with their own experiences with loss and grief.

@alaska_webb/TikTok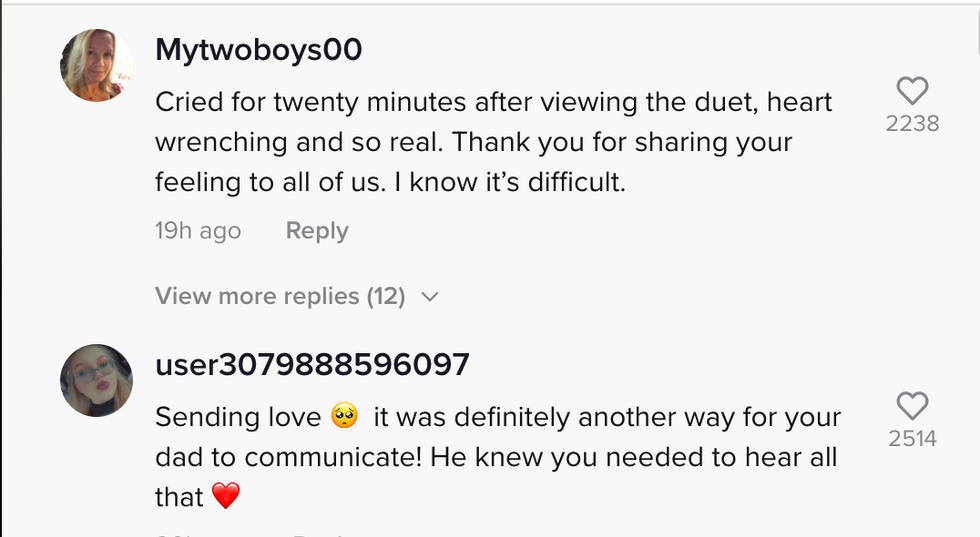 @alaska_feathers/TikTok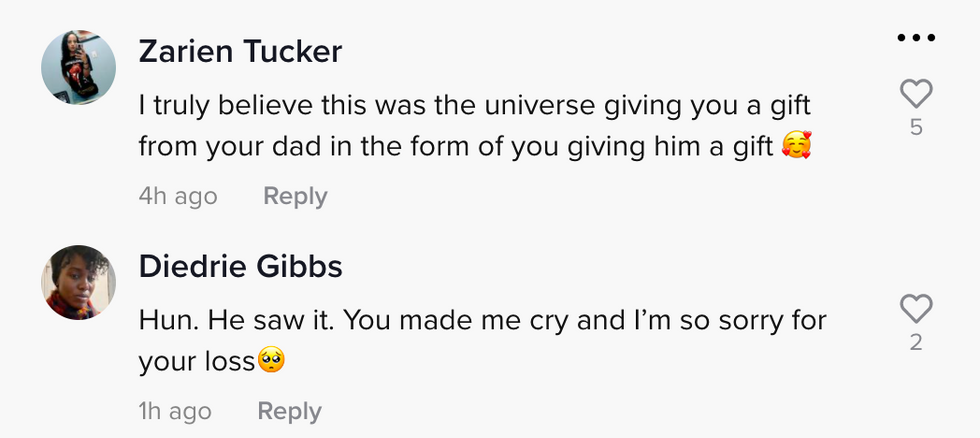 @alaska_webb/TIkTok
After watching Patinkin's heartfelt message, it's unlikely even the most devoted fans of The Princess Bride will ever be able to watch the classic film the same way ever again.
But can one really ever see The Princess Bride too many times?