While it seems every Republican in Congress is "ride or die" for President Donald Trump, he does still have some critics in the GOP.
And some of them have joined forces.
---
The Lincoln Project is one such group. They join other organizations like Republicans for the Rule of Law in voicing opposition to President Trump because of his words, behavior and policies.
Their primary focus is ensuring Trump is a one term President.

On Friday, The Lincoln Project released the first in a new series of ads called "The Grifters." The series aims to point out the controversial ways the Trump family directly profits off the presidency.
You can see the first ad here.
Grifters: Episode Oneyoutu.be
A voiceover artist impersonating Ivanka Trump said:
"[D]addy being President is the best thing ever..."
She then went on to list all the ways the Trump and Kushner families increased their personal wealth thanks to President Trump.
The ad ended with the Ivanka impersonator saying:
"Oh, Daddy, you're so good to us."
The Lincoln Project bought air time for the first installment in their ad campaign on CNN, MSNBC and the Trump family's favorite mouthpiece: Fox News.
Jennifer Horn—co-founder of the organization—said Donald Trump's children "established a record of the worst kind of grifting."

She added:
"While their father has held the office of President, Ivanka, Donald Jr., Eric Trump and Jared Kushner have run the family business like a mob enterprise, and it's time someone held them accountable."
"The Lincoln Project will continue to do so as long as they continue to abuse the office of the Presidency for their personal financial gain."
Horn then teased:
"Stay tuned for Episode 2."

By Friday, the ad was making the rounds on Twitter.
And people were letting the President know about the new ad campaign.

It's unclear if the President has seen the ad yet. No one in the Trump family has officially responded to the ad.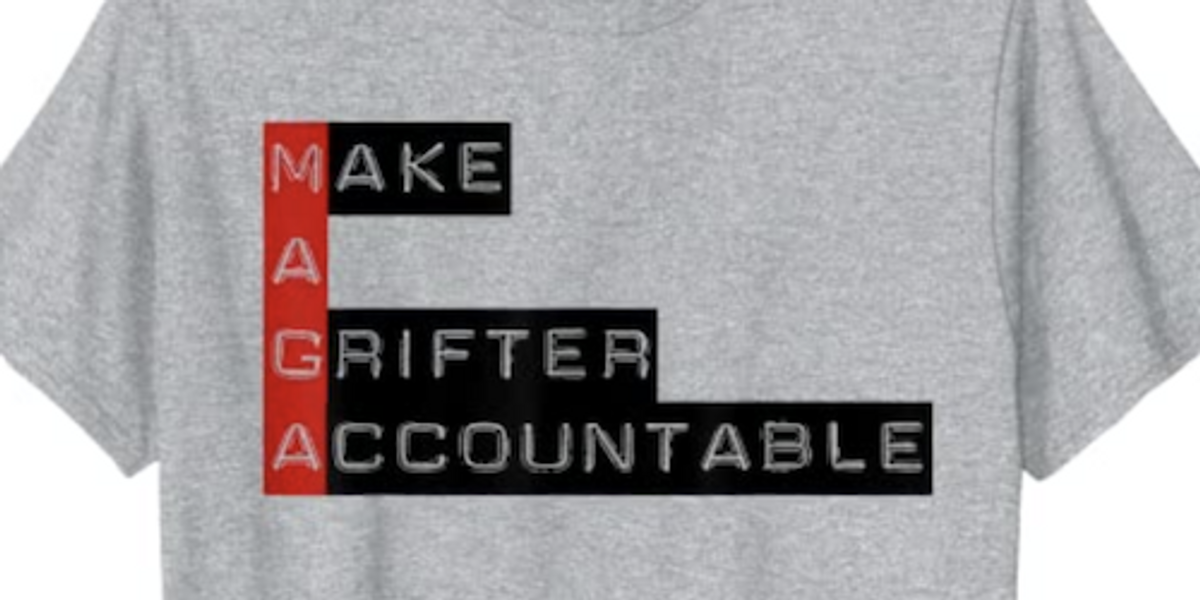 Amazon
The book The Grifters' Club: Trump, Mar-a-Lago, and the Selling of the Presidency is available for pre-order here.

"An astonishing look inside the gilded gates of Mar-a-Lago, the palatial resort where President Trump conducts government business with little regard for ethics, security, or even the law."
"Donald Trump's opulent Palm Beach club Mar-a-Lago has thrummed with scandal since the earliest days of his presidency. Long known for its famous and wealthy clientele, the resort's guest list soon started filling with political operatives and power-seekers.
"Meanwhile, as Trump re-branded Mar-a-Lago 'the Winter White House' and began spending weekends there, state business spilled out into full view of the club's members, and vast sums of taxpayer money and political donations began flowing into its coffers, and into the pockets of the president."