Here's the story: an ex-boy band member set his sights on acquiring an iconic TV family home. But after a nasty bidding war, the whole process left him with a broken heart.
Lance Bass, formerly of the 90s boy band NSYNC, tried to purchase the iconic Brady Bunch houseafter the owners put it on the market.
But unfortunately, he may have been used as a pawn to drive the up the property value.
---

In July, the suburban Studio City, California, home was listed for the asking price of $1,885,000. The 2,500 square foot ranch style home is actually one floor, unlike the two-story abode depicted on the show.

The Brady Bunch was never actually filmed inside the location, but the home's exterior footage used for the show became one of the most recognizable residences in American pop culture.

Lance Bass claims Hollywood studio outbid him on 'Brady Bunch' house https://t.co/wVz5ap1M5f https://t.co/cJsupwLL0i

— Page Six (@Page Six) 1533481436.0
Things looked hopeful when Bass teased how close he was to purchasing the residence on 11222 Dilling St.

"I'm obviously obsessed with The Brady Bunch," he said on the Big Brother spinoff show, Off the Block. "I mean, I grew up watching that show. Reruns! Reruns!"
I'm going to turn into the TV house, because you know it doesn't have a second floor and all that kinda stuff, but I'm going to go back to the original, original house.

Not so fast, Lance.

After announcing that his offer was accepted, he realized overnight that he had spoken too soon.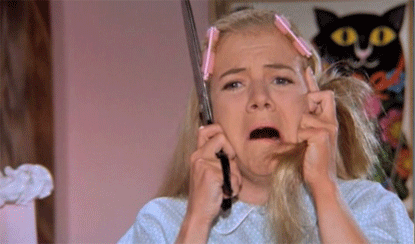 Bass lamented on social media as he realized the prospect of becoming the home's new owner was slipping through his fingers.
With a heavy heart I post this... 😢 https://t.co/sG8bBP142P

— Lance Bass (@Lance Bass) 1533445664.0
"I'm feeling heartbroken today," Bass, 39, wrote in an Instagram post.
As many of you may have heard, we placed the winning bid on the iconic Brady Bunch house — at least that's what we were told.
The agent representing the estate informed us we made the winning bid (which was WAY over the asking price) after the final deadline for all offers had passed — even writing up the 'winning bid' for my team after informing me of the good news.
His childhood dream of living inside the Brady home was short-lived.
The next day, due to 'unforeseen circumstances' the same agent informed us that there's another Corporate Buyer (Hollywood studio) who wants the house at any cost.
@DEADLINE Sneaky 🤔😆

— JC georges 💎 (@JC georges 💎) 1533494805.0
Bass and his husband Michael Turchin were prepared to offer a higher bid but were discouraged from continuing with the bidding as the new buyer would "outperform any bid with unlimited resources."

News of losing out on the house hit him pretty hard.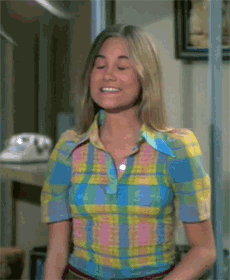 So who was this new buyer? One person had a theory, and it has to do with Jan's imaginary boyfriend.

@PageSix I heard anonymous bidder was a "George Glass"—can you confirm?

— Ben Smith (@Ben Smith) 1533490397.0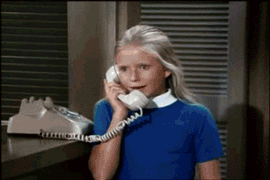 Frustrated over the legality of the transaction, Bass said he believed he was used as a pawn in this cruel bidding war.

I truly believe I was used to drive up the price of the home knowing very well that this corporation intended on making their offer and it's not a good feeling.
I feel used but most importantly I'm hurt and saddened by this highly questionable outcome. I just hope it is not demolished. Thanks for all the love and support.
Sadly, this was a major about-face of emotions since his announcement of an accepted offer earlier on Friday.
Super excited to announce they accepted my offer on the #BradyBunch house last night!!! This is going to be a fun project!

— Lance Bass (@Lance Bass) 1533330781.0
The seller's real estate agent, Ernie Carswell of Douglas Elliman, mentioned that Bass was one of "at least" five prospective buyers on Tuesday, July 31.
Lance did submit an offer for the property and we all wish him the best outcome, of course. We have received at least five offers before the trustee deadline, which is tonight. There may be more submitted before end of day.
Well, it didn't work out well for our protagonist. He's not going to space, nor is he the owner of the Brady house.
Twitter was bummed for Lance.
@PageSix Very sad he would have been the Perfect Owner! ☹️

— Angela Schaub (@Angela Schaub) 1533505724.0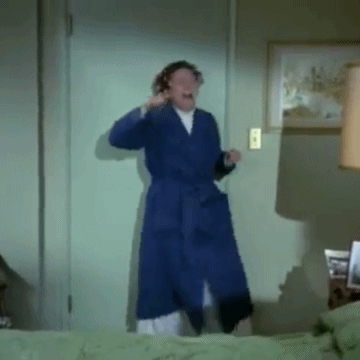 @PageSix I agree with Lance. That is what the sadist Hollywood/Studio City Cabal does. Uses people. That house is b… https://t.co/dWMTUVBJsQ

— shopgirl50 (@shopgirl50) 1533482716.0
@PageSix What a pity would have been fun to see what he did to the place...

— laney (@laney) 1533489933.0
On a positive note, he ended his melancholy post by encouraging us to aim for a better future.

To make me happier you can register and vote November 6th!