Fashion week is the time for out-of-the-box trends. This year, KFC launched a limited edition pair of Crocs — and they will leave your feet smelling like fried chicken.
---
The fried chicken giant has partnered with the shoe company to create two styles of limited edition Crocs, launched in time for New York Fashion Week.
The first, a sky-high platform, has been debuted this week while a second "classic clog" will be available for purchase in the spring.
Introducing the official Kentucky Fried Chicken licensed proprietary footwear made in collaboration with @crocs. Do… https://t.co/P1pSLPlyAp

— KFC (@KFC) 1581512401.0
The shoes, which feature the KFC red stripes and come with two removable, chicken-scented charms, will retail for $59.99.
Chief marketing officer Andrea Zahumensky said the shoes are "what fried chicken footwear dreams are made of."
And, the internet agrees.
@kfc @Crocs There are so many things wrong with this that they all cancel each other out and this is perfectly normal.

— Fake Dispatch (@Fake Dispatch) 1581513023.0
@Crocs @kfc Will there be a vegan version 🤣

— Matt Weiss (@Matt Weiss) 1581527999.0
@kfc @Crocs These shoes should definitely be added to the "bucket" list 🙃😜

— Malibu Rum (UK) (@Malibu Rum (UK)) 1581524437.0
@kfc @Crocs For real though they kinda look fire

— Chill~Waves🌊 (@Chill~Waves🌊) 1581513135.0
@kfc @Crocs kanye's punching the air right now

— EA...finally (@EA...finally) 1581517749.0
"We're thrilled with this 'bucket list' partnership with Kentucky Fried Chicken that will bring fans an unbelievably fun and fashionable take on our classic clog," Terence Reilly, from Crocs, added.

Checking @kfc off of the bucket list. melovemealot featured in the Spring 2020 #KFCCrocs collaboration attending Ne… https://t.co/s9ToteQHdJ

— Crocs Shoes (@Crocs Shoes) 1581519666.0
"We're honored to feature this fashion-forward style between two iconic American brands at one of New York's biggest weeks in fashion that promises to surprise and delight consumers around the globe."
@kfc We cooked up something realllll good here🍗

— Crocs Shoes (@Crocs Shoes) 1581519767.0
All we can say is, it's definitely creative.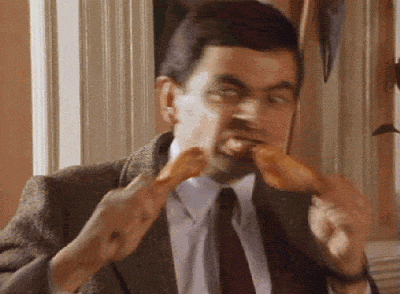 Giphy