If attorney George Conway has one regret it's introducing his wife, Kellyanne Conway, to Donald Trump. Now, the rift in their marriage caused by Trump is playing out for the world to see in the most bizarre way.
---
It all started with George Conway's Twitter account. He has been a very vocal critic of Trump, putting out tweets such as—
It appears Kellyanne didn't appreciate her husband bashing her boss so she wanted to set the record straight, in a round-a-bout- fake source, alternative facts kind of way. Seems while speaking to Washington Postreporter Ben Terris, Kellyanne opted to throw her husband under the bus but requested she do it as a "person familiar with their relationship.
Terris wasn't having any of it and posted their entire exchange. Awkward. We can't help but wonder how this would get discussed in couples counseling.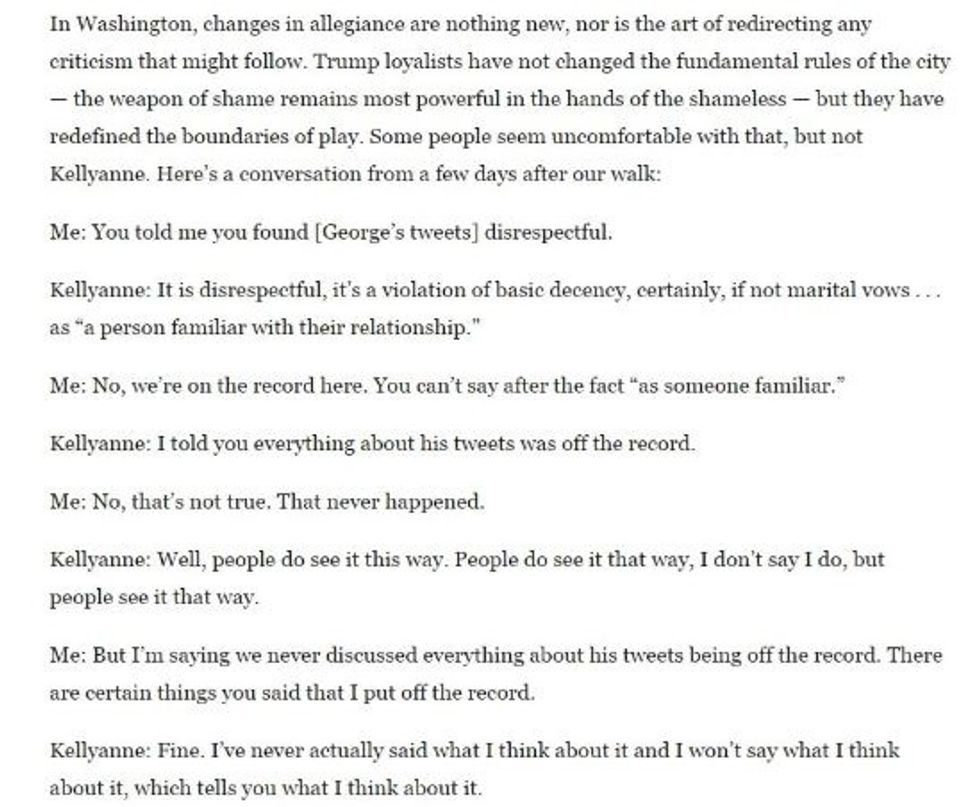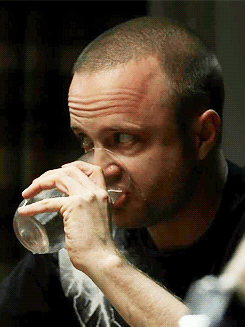 media.giphy.com
Twitter had a field day with this revelation.
People certainly has some thoughts on the topic.
You really can't make this stuff up.
H/T: Huffington Post, Newser