It may have come out in what feels like a bygone age of a forgotten world (the pre-pandemic one), but that hasn't stopped CATS enthusiasts from trying to get to the bottom of that utterly bonkers cinematic marvel, absorbing every syllable written and spoken about the film like it's precious oxygen.
---
And now, we have some words straight from the mouth of the film's elder stateswoman, Old Deuteronomy herself, Dame Judi Dench.
She shared some of her CATS thoughts in this month's British Vogue, and we're hanging on every word.
Dame Judi isn't just an interview subject in the latest issue, she's also the cover star, looking absolutely smashing at 85.

And while her interview is nominally about "Life, Love and Quarantine," according to the cover, Dame Judi also gets down to brass tacks about the movie that broke all our brains last December.
As the writer of the Vogue profile, Giles Hattersley, puts it, Dench "visibly prickles at [the film's] mention" and proceeds to not mince words:
"The cloak I was made to wear! Like five foxes f**king on my back."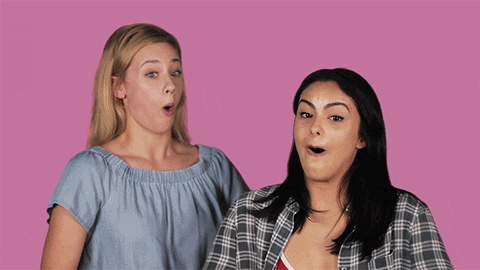 betty cooper laughing GIF by Lili ReinhartGiphy
Ooh, let 'em know, Dame Judi!
And while she admittedly hasn't seen the finished film yet, she has seen what she looked like therein, and it's safe to say she is not having it.

"She'd hoped she would look rather elegant. Instead: 'A battered, mangy old cat,' she says, appalled. 'A great big orange bruiser. What's that about?'"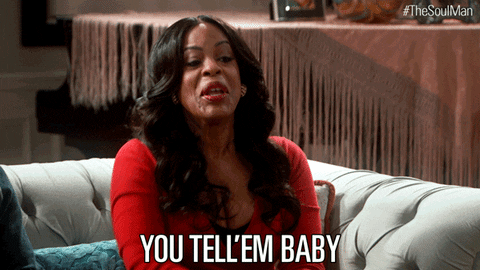 you tell em tv land GIF by The Soul ManGiphy
Can we get a show that is just Dame Judi Dench dragging things? It would be worth every penny.

But even without these epic CATS-related pull quotes, this British Vogue profile would have been groundbreaking.
At 85 years old, Dame Judi is the oldest person to appear on the cover in history. And if you think she has any plans of slowing down any time soon, she's got some choice words for you, too.
When writer Hattersley invokes the "r-word"—retirement—Dench is crystal clear.
"No, no, no, no. Don't use that word, Giles. Not in this house. Not here. Wash your mouth out!"

And judging from all the love being shown on social media, that's exactly what everyone wants to hear.
Rodgers and Hammerstein said it best:
There's nothing like a dame!