Arizona Sen. John McCain sat down for a recent interview with American History TV on C-SPAN, and he made some comments that were indirectly pointed at President Trump.
---
While talking about his experiences in the Vietnam War and the civil unrest it caused in the United States, McCain said:
"It was a tumultuous time, and most of it was bred by the conflict. And one aspect of the conflict, by the way, that I will never, ever countenance is that we drafted the lowest income of America, and the highest income level found a doctor that would say that they had a bone spur. That is wrong. That is WRONG. If we're going to ask everyone American to serve, every American should serve."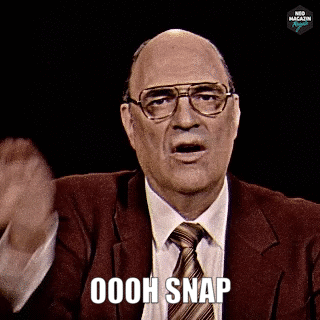 Video of the interview quickly made the rounds on Twitter.
McCain's dig at Trump starts around the 1:55 mark:
The feud between McCain and Trump has ramped up in recent months due to McCain's frequent criticisms of Trump's character, as well as his pivotal role in squashing the various Affordable Care Act "Repeal and Replace" bills that attempted to make their way through Congress.
McCain made an appearance on Monday's The View, and commented that he doesn't consider Trump to be a draft dodger, instead saying, "I feel the system was so wrong that certain Americans could evade their responsibilities to serve the country."
Julie Tarallo, spokeswoman for McCain, also reiterated the point, saying: "Senator McCain was referring to one of the great injustices of the Vietnam conflict that led to a majority of poor, undereducated and minority draftees."
"Senator McCain has long criticized the selective service program during the Vietnam War, which left the fighting to the less privileged," she added.
McCain's daughter Megan recently joined The View as a co-host, and in a particularly powerful moment, McCain, who is battling brain cancer, was asked what he wanted people to remember about him.
"He served his country," he replied, simply.
And if McCain wants to keep serving his country by calling out injustice when he sees it, then Twitter is all for it:
Please SHARE this with your friends and family.